Comics Disassembled: Ten Things of Note from the Past Week in Comics, Led by An Unexpected Turn
Comics Disassembled is a weekly look at ten things I liked or didn't like from the week of comics. Most of the time, items are a like or dislike, even if they're a slight blend of both. This week, everything's led by something I simultaneously like and dislike something to the point it's exactly neutral. It's a weird one. Let's get to it.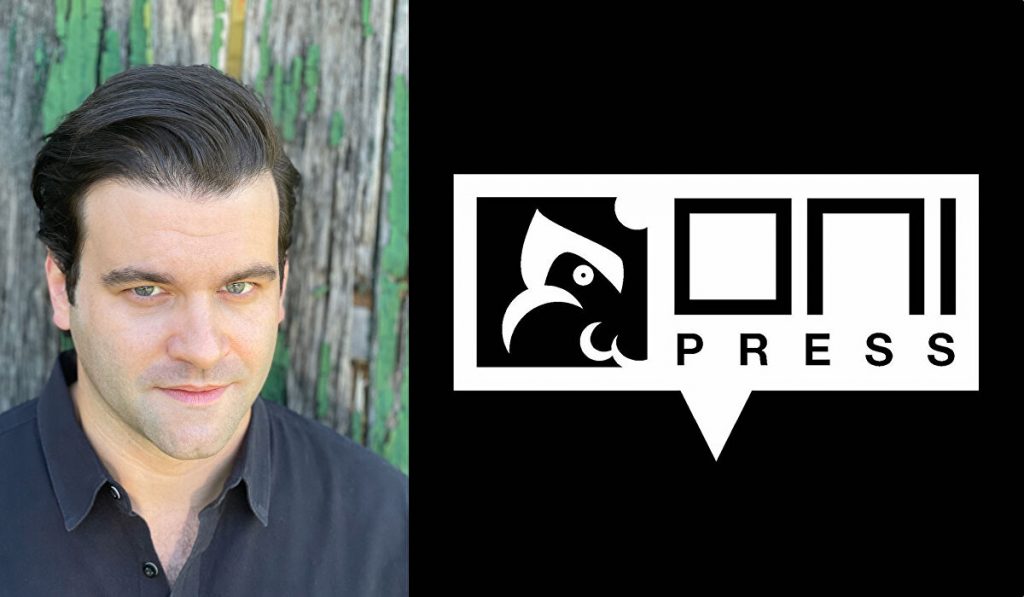 1. Oni Press, Rebuilding
A wildly unexpected email was waiting for me when I woke up Thursday morning: it seemed Hunter Gorinson would be taking over as the President and Publisher of the Oni-Lion Forge Publishing Group. This was unexpected for a number of reasons, mostly based around the extraordinarily tenuous nature of Oni-Lion Forge in recent months, to the point that I had effectively labeled the publisher as "dead" in my head. But it was at least in part a surprise because recently, I couldn't help but wonder who would ever want to take over running a company that effectively torched its own history in the process of firing and laying off a variety of essential members of the team, to say nothing of others who departed on their own volition. Surely no one would do that, right?
And yet, here we are, with a person doing just that, and someone who I think is quite smart and likable at that! Gorinson's a veteran of the comic industry. He was in Marketing at Valiant when I first met him, before he moved on to Hivemind, then Bad Idea, and then BOOM!, with Marvel before all that. Gorinson's been in the mix in a variety of roles, most recently as the VP of Business Development at BOOM!, so he knows the work and industry across a variety of levels. Any company would be lucky to have Gorinson. He's the type of guy who can build a team and a future for comics and beyond. He's experienced, but also an outside the box thinker with connections all over the place. It's a great hire, and feels like something that was going to happen eventually. Well, the part where Gorinson runs a comic publisher, not him going to Oni.
My conflict comes in the fact that I like Hunter a lot and would be shocked if Oni isn't still a hot mess if only because of the company that owns it. Maybe that's exactly his job, to figure out what's next after all the turmoil and turnover. But it still strikes me as one that could come with a lot of pain attached to it, and enough oversight that the result would hardly be a fertile environment for creativity for comics. Granted, profit generation strikes me as the focus above all, something I imagine Gorinson is quite good at. But when I think of an Oni job in 2022 and beyond, the words "job security" and "stability" are not where my mind goes naturally, so I worry about anyone who works there. While it's a good hire and I'm happy that Gorinson is getting his flowers, it's hard not to grit my teeth in preparation for what's next. It could be a happy ending. But in the Polarity Era of Oni, I'm not sure how common those really outside of the stories they publish.
2. Peter David, In Need
When I saw that Peter David — a renowned writer who defined a lot of childhoods (including mine with his work on Incredible Hulk in particular) and wrote some great comics while also becoming a bit of a polarizing figure today — had cascading health problems that included kidney failure, multiple strokes, and a heart attack to the point a family friend had to start a GoFundMe for his medical bills, I couldn't help but think of The Onion. That might sound strange, but it's a specific series of articles from the satirical online newspaper. It's the series about mass shootings in America, each of which have the title, "'No Way To Prevent This,' Says Only Nation Where This Regularly Happens."
While those articles are about a different subject, it's kind of how it feels when another legend of the comic industry has to turn to the kindness of strangers via crowdfunding to get through major medical issues. Why these things continue to happen both in the United States and with the architects of superhero comics is beyond me, outside of the fact that this is simply how things work, an essential part of the American Dream. David is arguably a little better off than others have been. He's a veteran writer that still gets work from Marvel. But the way the industry often discards old pros when they're no longer a hot name is such a shame, something that's made all the more tragic by the fact that the $80,000 that David is looking to fundraise to cover his medical costs is a rounding error for the mothership that owns Marvel. This is a feature, not a bug, of how the comic industry is designed.
I'm sure some will immediately think, "Well, he was a freelancer. That's how it works." And sure, that is how it works. But does that make it right? Imagine contributing everything you have to something for decades, but as soon as things go poorly for you, you're on an island. It's such a shame, and one of the many dark sides to comics. That's why if I was a creator, I'd have no loyalty to publishers. I'd appreciate them as partner. But if I had to choose between more money from someone else and feelings of duty, I'd pick the money any day of the week. That's what they'd do as well.
Anyways, Peter David is the point here. If at any point PAD's work meant something to you and you have anything you can give, it sounds like he and his family are very much in need. Those are serious health problems. Even in isolation, each is significant. Together, those add up to something much worse assuredly. There may be no way to prevent this, but there are ways we can help. If you can, I'm sure your support would be welcome. Best of luck to David and his family as they go through these trying times, and I wish him a speedy recovery.
The rest of this article is for
subscribers only.
Want to read it? A monthly SKTCHD subscription is just $4.99, or the price of one Marvel #1.
Or for the lower rate, you can sign up on our quarterly plan for just $3.99 a month, or the price of one regularly priced comic.
Want the lowest price? Sign up for the Annual Plan, which is just $2.99 a month.
Learn more about what you get with a subscription