Welcome to SKTCHD.
So…what is SKTCHD?
---
SKTCHD is a subscription comic site designed to tell the story behind our favorite comic stories, creators and the industry through a variety of content types, including:
Articles
Deeply researched longforms and industry analysis take the lead, with all of that supplemented by dedicated weekly columns, monster interviews, art analysis, goofy pieces, and more.
Podcasts
The home of Off Panel, my weekly comics interview podcast. It will continue to be free, but SKTCHD will be its home.
Forums
The SKTCHD forum is a place for comic lovers of all varieties to discuss the world of comics, what they're working on, recent news, and more with other members and David himself.
Want more information on what SKTCHD includes? You can find a deeper breakdown on that and why the site is embracing the subscription model below.
Want to subscribe?
Select one of the site's plans below to subscribe.

$2.99 per month
A month of SKTCHD is either the same as your typical Marvel #1 or, for the best rate, what comics were a little more than a decade ago (or what Saga and Spawn cost now).
Or, if you want to just keep up with my weekly email newsletter,
subscribe to my free, newsletter-only tier here!
Still not sure? Try a week free on me, as each subscription gets a 7-day trial.
Want to gift a subscription to someone? You now can!
You can gift a quarterly or annual subscription at either of those links!
Note: Subscriptions automatically renew at the end of the month,
quarter or year you've signed up for. You can cancel at any time by turning auto-renew off. Your subscription will end at the conclusion of the period you signed up for.
So what makes SKTCHD and its content worthwhile?
Let's ask some people you might know for their thoughts.
SKTCHD is one of the most comprehensive online resources for anyone who is interested in the inner workings of the comics industry. David is extremely thoughtful and thorough in his research and always manages to cover a wide breadth of topics and creators, so there is something for everyone.

~Jen Bartel (Blackbird)
Whether in podcast interviews or longform journalism, David Harper's passion and devotion to the comics medium in all its forms underlies a youthful exuberance and amiable demeanor that always puts his subjects at ease. Regardless of genre, format or personality, David's curiosity and professionalism drive his pursuit of the profound deep dive; always engaging, never repetitive!

~Stuart Immonen (Nextwave: Agents of H.A.T.E., Grass of Parnassus)



David's interviews and articles are friendly and thorough, and it's apparent that he's put the legwork in when it comes to background research. Always informative and a pleasure to read.

~Fiona Staples (Saga)
SKTCHD is an oasis of good faith comics journalism, chiseled with a canny eye. David Harper is providing something the industry and the medium desperately needs, and I'm excited to see what SKTCHD 2.0 brings to the table.

~Declan Shalvey (Injection, Moon Knight)


So…again, what is SKTCHD?
Let's do it one more time, but with more detail.
SKTCHD subscribers get access to all of the site's content, with your average week having four to six pieces, all of which is original content. The highlight reel pieces will be my longforms, each of which is deeply researched, examining the industry, the making of old favorites, current events, the careers of creators, and a whole lot more. There will be plenty of other content, including deep dive interviews with creators and industry types, art feature interviews where artists examine their work with me, looks at the weird world of comics, and more, including weekly staples like my Friday column Comics Disassembled in which I share ten things I liked or didn't like from the past week in comics, the industry and beyond, as well as my look at the week's releases in "The Pull."
Still wondering what SKTCHD might look like? Here are some good examples from the site that showcase what it's all about:
The oral history of Secret Wars, the 2015 Marvel event comic by Jonathan Hickman and Esad Ribic that started its path years before, eventually having a massive impact on Marvel's line and the Marvel Cinematic Universe.
An exploration of this moment in time in comics, examining how the industry is shifting and potentially in a positive way, if the decision makers in comics allow it to happen.
A profile of Julian Totino Tedesco, the finest cover artist of this time, examining his story and style with insight from the artist and many of his peers.
Comics retail is thriving in 2022, and I explored that trend with insight from a bevy of comic shops from around the world, trying to get a feel for what's driving it and where it's headed.
The objective of SKTCHD is to do things a bit differently than other comic sites, approaching varying topics in informative, heavily researched yet fun ways. While there won't be a ton of content, the idea is quality, not quantity, making it a bit atypical to the trends of the internet.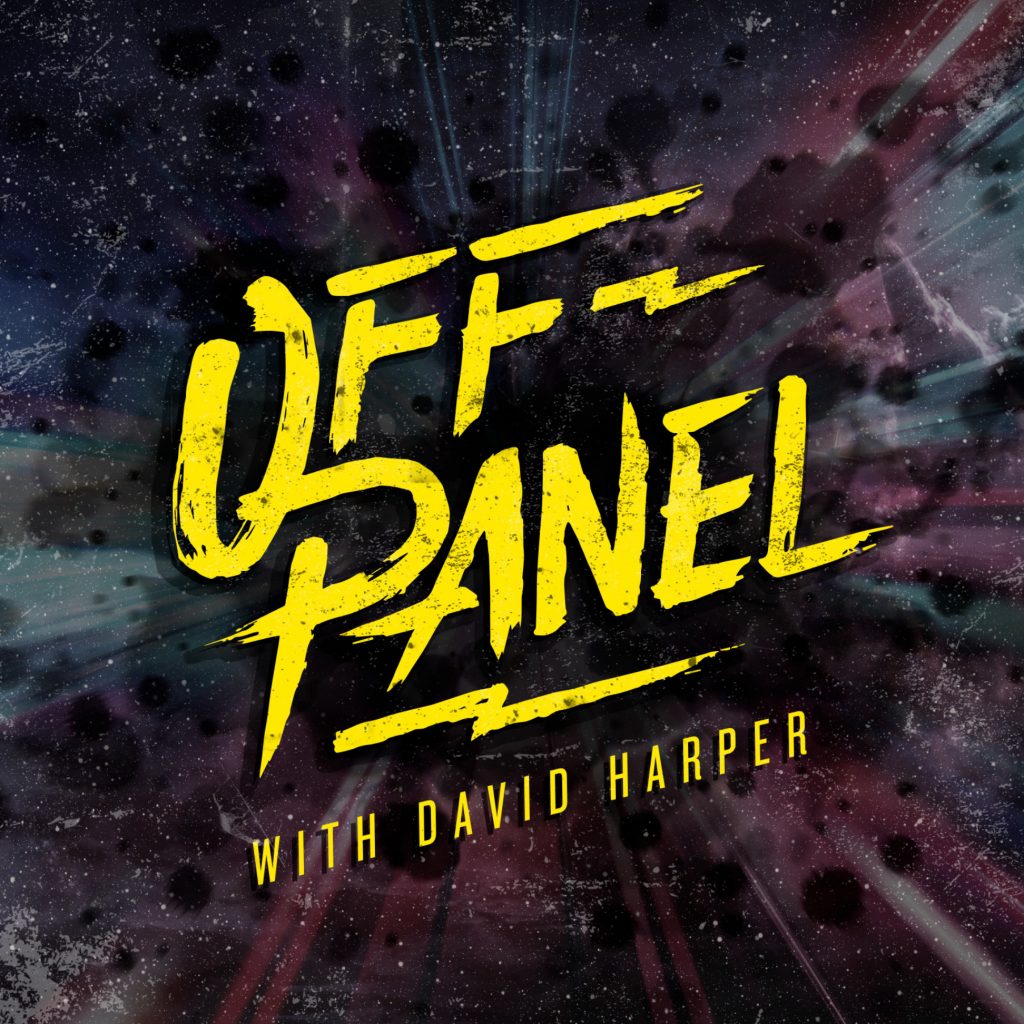 The Podcast
The SKTCHD podcast, Off Panel, is still free as it was before. It still exists on all the places you found it previously – Apple Podcasts, Spotify, Stitcher, etc. etc. – and is still the same weekly comics interview podcast it was before, with guests new and old talking about comics, the industry and more.
Why is this a subscription site?
I love writing about comics. It's something I greatly enjoy, whether I'm creating absolutely ridiculous Excel documents examining comic sales or diving deep into the story behind a comic I adore. The first run of SKTCHD was a blast, and people seemed to dig it. But in my year of running the site, I created hundreds of articles and podcasts, which proved unsustainable for one major reason: I never found a real way to monetize it.
That's not entirely surprising. It can be incredibly difficult to monetize anything online. Even worse, the existing banner ad model that most sites use encourages bad behavior and negative user experiences, as it inspires low quality content that's quick to churn out at volume (all of which is surrounded by hordes of banner and video ads). I'm never going to be able to create that kind of volume, nor would I want to write that kind of content. It's exhausting and not of interest to me, if I'm being honest.
The subscription model offers a perfect alternative, as SKTCHD might not be for the masses, but it might be for you if you're into deeply researched longforms, a wide variety of interviews with a different approach, industry analysis, and a whole lot more. And even better for you, your subscription means you get to read the content you want with no ads, no pop ups, and no random videos that are playing somewhere but oh god where are they playing can someone figure it out?
Going this route makes it possible for me to write the types of articles I want to write in a sustainable way while you hopefully get to read the types of articles you want to read. It's the best version of a comic site by me, or at least that's what the goal is. It's a dream of quality over quantity, with room to grow and make something special.
Welcome to SKTCHD. I hope you enjoy it.