Comics Disassembled: Ten Things of Note from the Past Week in Comics, Led by DC Rolling Deep
This week is a nice blend of things I want to highlight in comics and the more traditional news-oriented beats. It's a relatively mellow week, so I get the chance to give some shouts. So let's get to it in Comics Disassembled, as I highlight ten things I liked or didn't like from the week of comics, led by DC continuing to keep us on our toes.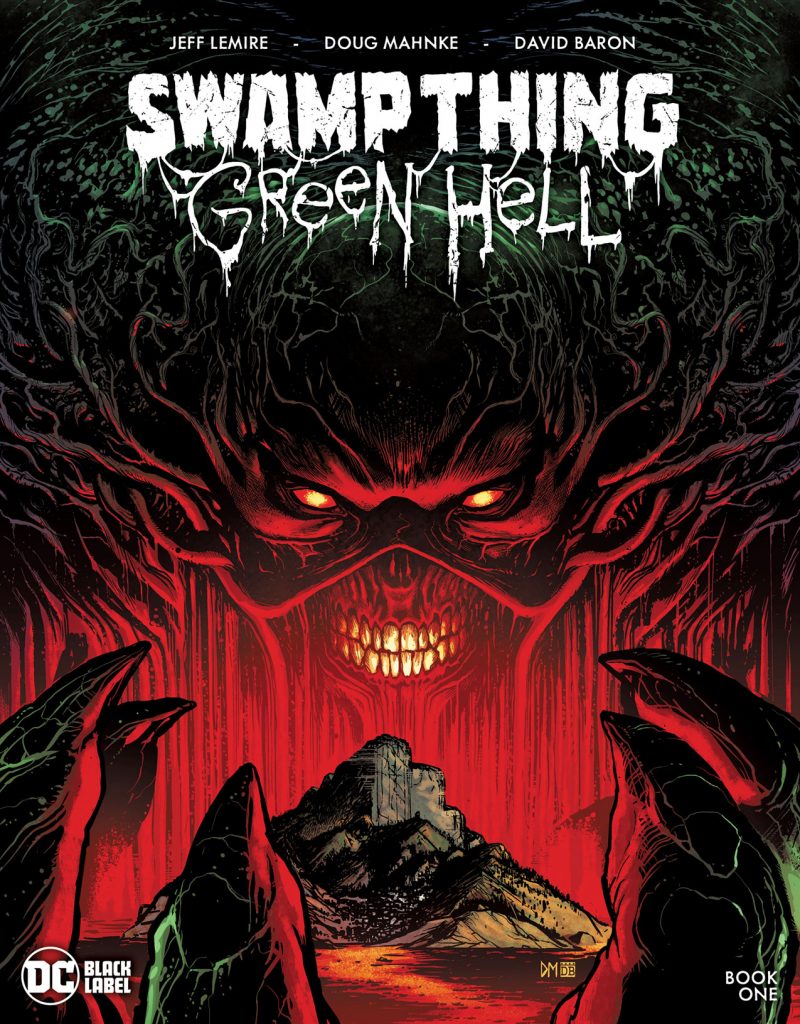 1. DC, Mixing It Up
It was a big week of announcements for DC, as at least five new titles were announced, with each of those being received by yours truly with varying levels of esteem. Let's quickly power rank the titles revealed, even if they're arguably the less interesting part of the announcement to me.
One-Star Squadron, an upcoming superhero-for-hire series from Mark Russell and Steve Lieber that's going to be a comedy. Obviously with Russell and Lieber onboard it's going to be a funny book, but don't sleep on the insight and pathos they are sure to bring to this Red Tornado and Power Girl starring title.
Swamp Thing: Green Hell, a three issue Black Label series from the elite team of Jeff Lemire and Doug Mahnke. This is one I've known about for a long time, and knowing that Lemire is a big Swamp Thing fan, I am certain this will be a good one. It's just not going to be funny, so tie goes to Russell and Lieber!
Batgirls, an all-ages ongoing series from co-writers Becky Cloonan and Michael Conrad and artist Jorge Corona. That's a pretty incredible creative team, and the combo of that team with the cast of Barbara Gordon, Cassandra Cain and Stephanie Brown makes this extremely appealing. Pretty surprised this is an ongoing series rather than a series of graphic novels, though, given the all-ages of it all.
Batman Beyond: Neo-Year, a new series from Jackson Lanzing, Collin Kelly, Max Dunbar, Sebastian Cheng, and Aditya Bidikar. I have no affinity for Batman Beyond whatsoever, but Bidikar's a genius and it has at least one incredible looking Christian Ward. That's enough to get it fourth place.
World of Krypton, a six-issue mini-series that tells the story of the final days of Krypton from Robert Venditti and Michael Avon Oeming. Oeming's always a delight, but Venditti's always been a mixed bag for me and that is a story I have no desire to read.
My excitement for those titles varies to tremendous degrees, but I will say this: I continue to be very interested in DC's approach! Five titles were announced, four are minis, and the only ongoing is an all-ages book rather than a graphic novel (or series of them). That last point makes sense to me, as I've heard the younger readers graphic novels have been okay at best performers for DC, so maybe they're trying something new, something they've been doing a whole lot lately.
Additionally, none of these titles fit the bill of what I would call "obvious" books. There are two Batman related titles, but neither are about the main man himself (Batman, not Lobo). One is effectively Superhero Heroes of DC Man. Another is a pair of A-listers unleashed on a B-lister. And the last is a title that I have to imagine has a good angle behind because otherwise I couldn't even guess why it exists. None of them feel like incendiary announcements that will light the world of comics retail on fire. But they feel like appropriate next steps in DC's continued mad science efforts. I like that. More of that.
Quick note: I find it absolutely bizarre that the Newsarama piece announcing four of those titles suggests that these reveals are a reaction to Marvel's recent tent pole announcements, as if these publishers aren't planning these things months and months in advance. Even beyond that, I hardly think DC's thinking, "oh dang, we gotta get out tent pole books out!" and then rolled out the comedy book starring Red Tornado. That was very strange.
2. Krakoan Comings and Goings
Speaking of mad science, the Krakoan game continues on for the X-Men, and it's feeling a little more like experimentation than a plan these days – and I'm not just saying that because Hickman's on the outs!
This week we had a trio of reveals. The first was an admission about something that was easy to guess: that the upcoming "X Lives of Wolverine" and "X Deaths of Wolverine" will be the weekly series that Hickman teased in his Entertainment Weekly exit interview, the one that will lead into a refocused X-Men line, with most of the line pausing during this title's release window. Ben Percy revealed as much on AiPT's podcast, and then in an another EW interview with Percy, it was noted that this series would be ten issues long…or 12! (That was a bizarre bit of uncertainty in an officially sanctioned interview) While it's ostensibly about Wolverine's past, I would wager we could get varying Logan's from Moira's ten lives, but that's just speculation from me. Will one of them be my pal Brandon Burpee's favorite hanging thread of Age of Ultron Wolverine? God I hope so. Give. Him. To. MEEEEEEE.
Whatever it proves to be, I bet it's a good thing, as the line feels like it needs a focus point. If this gives it that, I'm in. That said, that it's going to cost me my beloved Hellions – a completely reasonable move, to be honest – makes it a tough pill to swallow, as that series will end with issue #18. That series will be remembered in our hearts, a beloved treasure of insanity and entertainment. I cannot imagine it will be the only title to end. I'm sure Wolverine will as well, given the emphasis in the weekly. Marauders is feeling a bit creaky. It could be a sprawling reset. We'll see.
One title that will inexplicably make it to the other side is a new one, as Sabretooth (????) will be getting his own title from novelist Victor LaValle and artists Leonard Kirk and Rain Berebo. This one I don't get on a number of levels. LaValle's big mysterious book is a Sabretooth one? And they're announcing it now, almost certainly spoiling the fact that Sabretooth's release will be one of the big beats from Inferno? And it's a big push and the title has solid if not unspectacular artists on it? (I like Kirk a lot but it feels like an odd marriage of writer and artist here, given the notability of LaValle outside of comics)
There's a plan coming for Krakoa right now, but on the way, there's going to be a lot of tells about what's coming next. Hickman spoke in an exit interview with AiPT about how one of his pet peeves about this world is how the element of surprise is always removed from the equation. It's easy to see why when things like the latter announcement hit.
The rest of this article is for
subscribers only.
Want to read it? A monthly SKTCHD subscription is just $4.99, or the price of one Marvel #1.
Or for the lower rate, you can sign up on our quarterly plan for just $3.99 a month, or the price of one regularly priced comic.
Want the lowest price? Sign up for the Annual Plan, which is just $2.99 a month.
Learn more about what you get with a subscription