Comics Disassembled: Ten Things of Note from the Past Week in Comics, Led by the Return of a Masterwork
Oh baby do we have a tasty one off the top this week. Let's look at this personal fave and more in Comics Disassembled, my look at ten things I liked or didn't like from the week of comics.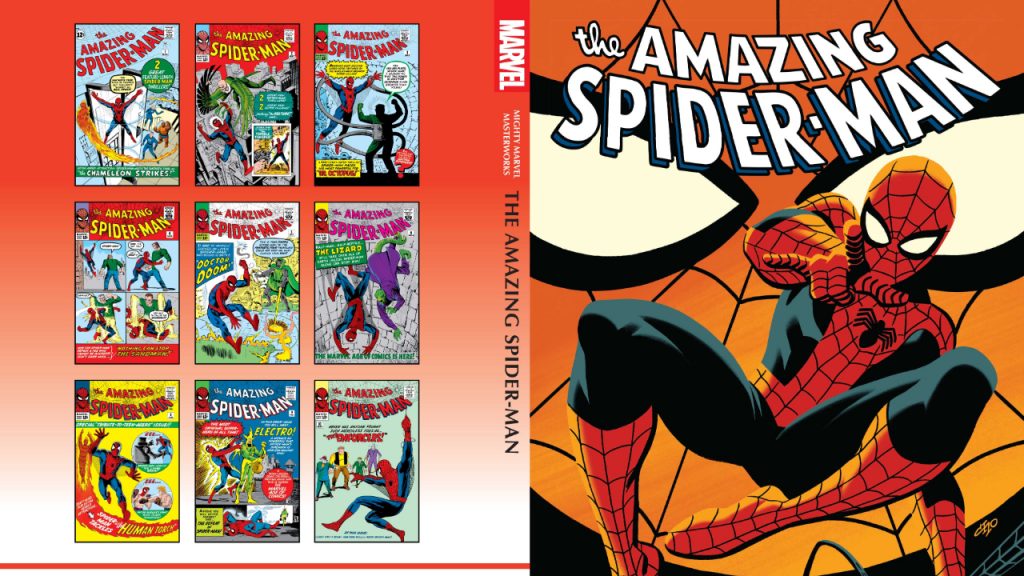 1. Marvel Masterworks, Returning
I don't think it was my first trade paperback or graphic novel – that distinction, I am fairly certain, either goes to the X-Men's X-Tinction Agenda trade or The Origin of Marvel Comics – but I was real into the Marvel Masterworks books in my youth. These hardcovers collected the early Marvel stories, and I loved feasting on these titles because there was no way I was ever going to afford the early X-Men or Fantastic Four issues on my allowance (or even today as a well-adjusted adult), so it provided me opportunities I wouldn't have been allowed otherwise.
Much to my delight, those Marvel Masterworks – now titled "Mighty Marvel Masterworks" – are returning with a trio of tomes collecting the first ten (or 11, in the case of Spider-Man) issues of the tales of Spider-Man, the Fantastic Four, and the X-Men. Even more exciting, they're aimed at people like young David Harper, with each being a slightly smaller, almost digest sized edition instead of full comic book dimensions. That's smart. They know the young folk love manga, so why not speak their language with books of roughly the same size? I know some bristled at them still being $15.99, but it's 10 or 11 issues for $15.99! That's practically free compared to Marvel's normal pricing! Pair all that with Michael Cho's main cover (and "exclusive" comic shop variants featuring repurposed art from Jack Kirby) and you are really cooking here.
My main question is this: will kids respond to the early days of Marvel? Storytelling sensibilities have…changed a little since the early 1960s. Even newcomers to the medium who love the characters might find the early stuff to be a bit of a slog, and I say that with respect, as I grew up on it. Maybe. Maybe not. Regardless, I still love the attempt. These are coming in the summer. I'm here for it.
2. Mark Abnett, Kickstarting!
Shouts to friend of SKTCHD/Off Panel Mark Abnett on the birth of his brand new Kickstarter for the first issue of his series, This Land! Abnett's both a comic writer and someone born in New Zealand, and This Land marries those roots into one package that both tells a story built off of and defined by those loves. Set in a future version of the country, it tells the tale of "an Axeland woman who must assemble a ragtag group of mercenaries and escort a vessel of the Māori god Tāne through a new world in search of the Demigod Māui," with artist P.R. Dedelis, colorist Liezl Buenaventura, and letterer Hassan Otsmane-Elhaou bringing the whole thing to life.
I love that Abnett is both excited to tell this story but also use as it as a way to celebrate New Zealand's culture and language. He worked with a quartet of consultants to ensure that all of New Zealand's identity is brought to life in accurate and respectful fashion, which is fantastic. He's not just doing the work, but doing it justice. That's about all you can ask for.
I was able to take a look at the first issue, and it looks like a really solid passion project from a rad and talented guy. If you're looking for something new from a gaggle of up-and-coming creators, check out This Land's first issue. Abnett's doing each issue as its own Kickstarter, which for some can be a lot to commit to, but he's doing his best to find an audience for the book. I respect the heck out of that, and best of luck to Abnett on this endeavor.
The rest of this article is for subscribers only.
Want to read it? A monthly SKTCHD subscription is just $4.99, or the price of one Marvel #1.
Or for the lower rate, you can sign up on our quarterly plan for just $3.99 a month, or the price of one regularly priced comic.
Want only the longform content? Sign up for the monthly longforms only plan, which is just $2.99 a month.
Learn more about what you get with a subscription