Comics Disassembled: Ten Things of Note from the Past Week in Comics, Led by Webtoon Hitting Print
A digital giant is coming to print, a once popular series is getting a new issue for the first time in literal decades, and the biggest comic convention in America goes virtual…that's a lot of big news, and that's just skimming the top. Let's look at all of that and more in Comics Disassembled.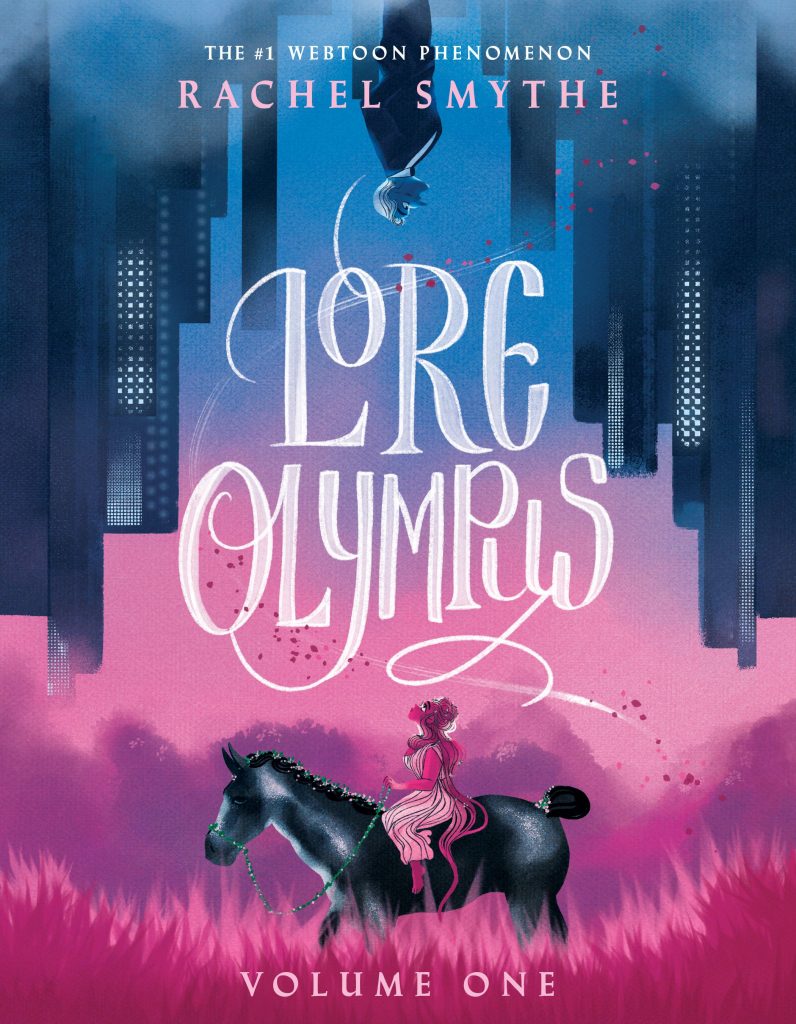 1. Lore Olympus, Hitting Print
Lore Olympus is one of the most popular comics in the world, with this Webtoon smash bringing the heat over its three years as an Original at the mobile comics giant. It has a lot of fans…millions, maybe? But the amazing thing is there's a huge, untapped audience it's never been able to reach, and that's the people who just read in print. Now, Rachel Smythe's retelling of Persephone's story is going to be able to reach those folks, as its first 25 chapters – plus a bonus + new one! – are being collected thanks to Random House and Del Rey Books.
This is a big deal. This series is outrageously popular, which likely means this book will also be outrageously popular, both amongst existing fans and people who want to discover what it's all about. And they should! Lore Olympus is really good, and I flipping love that cover treatment we see above. I cannot even imagine the bidding war that probably went into acquiring this series, but hey, Random House has money to spare, and they likely want to attach themselves to this rocket ship. It was a smart acquisition, and I hope it ensures Smythe is set for life and gets to bring the very best version of Lore Olympus to print.
Speaking of, I'm dying to know how they're going to translate the series to print. Part of what makes Lore Olympus pop is how singularly well Smythe leverages the infinite canvas nature of Webtoon. She just gets it, and the pacing is on point because of it. That might be tough to translate to a standard print structure. But if anyone can figure it out, it's probably Smythe. I'm excited to see what she does, so you better believe I'll be picking this up when it drops in October.
2. Battle Chasers, RETURNING?!
When I saw that Joe Madureira had shared a Battle Chasers image with the #10 on it, I thought, "no way…that can't be a real thing." The last issue of this Cliffhanger series turned video game was the ninth, and it arrived 20 years ago – literally. It was 2001. I was a big, big fan of Cliffhanger, the Wildstorm imprint, and while my preferred flavors were Humberto Ramos and Brian Augustyn's Crimson and Chris Bachalo and Joe Kelly's Steampunk, I had a lot of Joe Mad love. I awaited its return then, but it just never came. The tenth issue couldn't be coming now, two decades later…could it?
It is! Madureira is teaming up with artist Luda Lullabi for the tenth issue, with it…uhhh…sometime in 2021! Here's what we know: that it's coming, that those two will be making it, and that it will apparently be 32 pages. That's it. Will there be an 11th issue? Who knows! Will it be these two again if and when that happens? Maybe! There are a ton of variables that come with this, which makes sense because the last issue of this series came out 20 years ago.
There's a certain amount of curiosity I have for this, just in terms of a general, "I can't believe this is finally happening" sort of way. 20 years ago, this would have been a huge deal. Now, I have to wonder what kind of interest remains here. Maybe it's gotten bigger because of the game? Maybe shops will be terribly gun shy because, again, it's been decades since we last saw it? We know that it was in the 60 to 70k range for orders when it was originally meant to be released in 2001, but will it be able to live up to that? Who knows, but consider me astonished that Battle Chasers is returning. I was not holding my breath, which is good because if I did, I would have been dead millions of times over. It would have been an unenjoyable two decades.
The rest of this article is for
subscribers only.
Want to read it? A monthly SKTCHD subscription is just $4.99, or the price of one Marvel #1.
Or for the lower rate, you can sign up on our quarterly plan for just $3.99 a month, or the price of one regularly priced comic.
Want the lowest price? Sign up for the Annual Plan, which is just $2.99 a month.
Learn more about what you get with a subscription