Comics, Seriously: The Sentry Goes VJJJWOMMMVVVVVVB
A sound designer takes on one of the more notably weird sound effects from comic book history
In this edition of "Comics, Seriously," my recurring column here on SKTCHD that takes weird moments from comic book history and looks at them in far too serious of a fashion, we'll be looking at probably my favorite sound effect in comic book history. You see, I love sound effects – or SFX – in comics. They add a lot to comics when done well, and are often unintentionally hilarious when done, well, strangely.
And by far my favorite SFX in comic book history came from World War Hulk #5, with it either coming from writer Greg Pak, artist John Romita, Jr. or letterer Chris Elipoulous. It's when The Sentry is squaring off against The Hulk, as the two heavyweights are trading blows right and left. The Sentry goes for a big hit of pure, insane John Romita, Jr. energy, and we're given a piece of SFX that's meant to represent this exchange. What was it?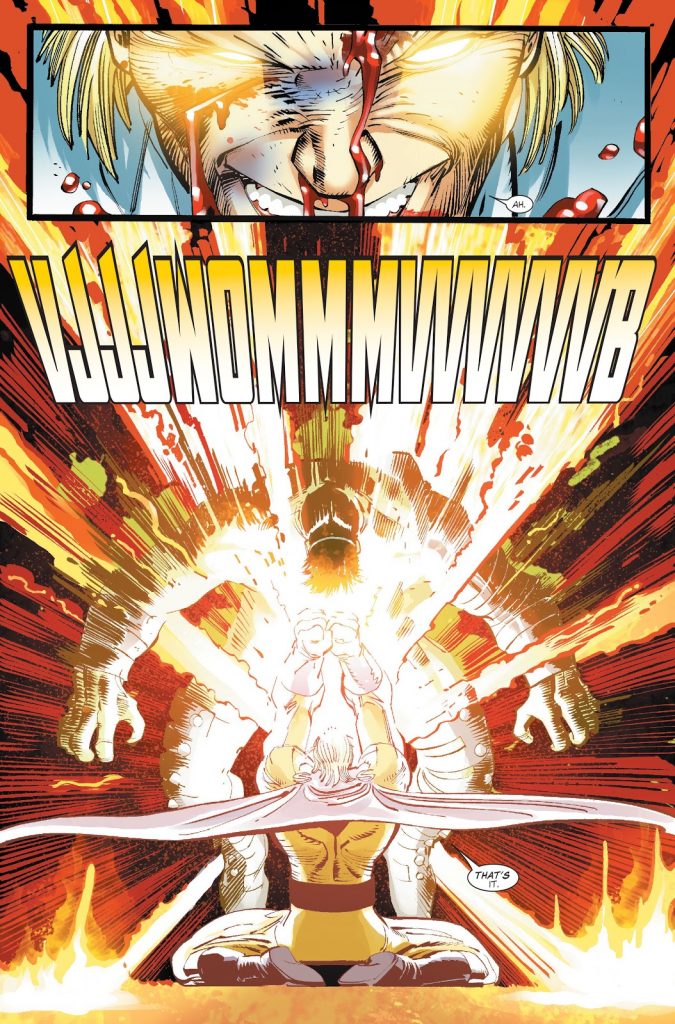 "VJJJWOMMMVVVVVVB" in big, glorious caps of doom. 2
For the longest time, I thought this was the funniest thing in the world. It made me laugh as soon as I saw it on the page, and it's something I've talked with comic friends a fair bit about because of its absurdity. It's just one of those big weird things in comics I love, if only because I always wondered, "What exactly would that sound like?"
So in this edition of Comics, Seriously, we're going to answer that question. "How are we going to do that?" you might be wondering. It's quite simple, really. I asked foley artist and sound designer Chris Szott (Blade Runner 2049, Hostiles, Vikings) to take on the challenge of interpreting this sound effect, and he did not disappoint in the slightest.
The rest of this article is for
subscribers only.
Want to read it? A monthly SKTCHD subscription is just $4.99, or the price of one Marvel #1.
Or for the lower rate, you can sign up on our quarterly plan for just $3.99 a month, or the price of one regularly priced comic.
Learn more about what you get with a subscription