On Labeling, Graphic Novels, Breakfast, and more: The January 2022 Mailbag Q&A is Here!
And we're back! From Hawaii! From the semi-break on the site! From everything! Let's get to what was a very fun month of questions from you all in this edition of the Mailbag Q&A for January, as we have a lot of ground to cover.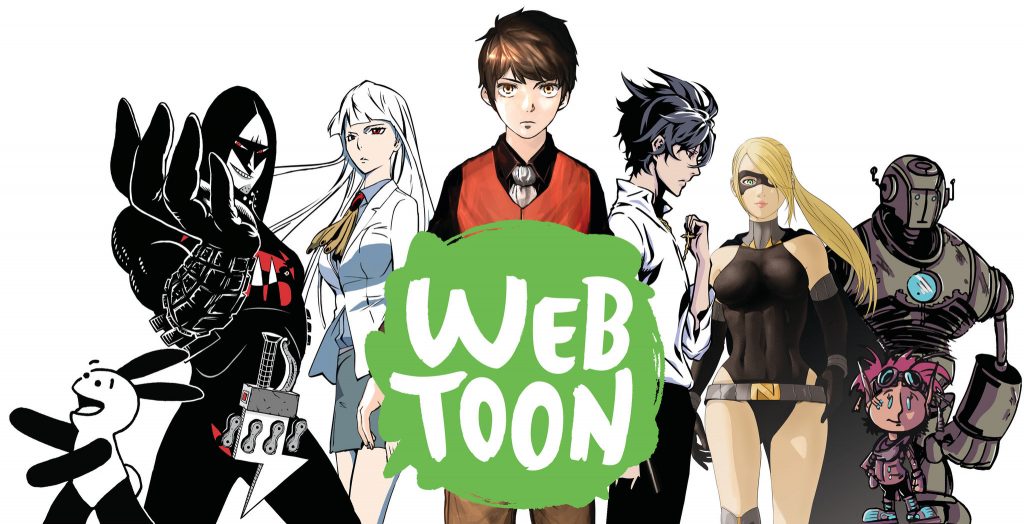 We tend to organize the conversation around comics by decade: the silver age of the 60's, the British Invasion of the 80's, the commercial boom and crash of the 90's, and the post-Vertigo rise of creator owned comics of the 00's Image era. How are we going to view the 2010's, and how do you predict we'll view the 2020's? What do you think will be the (overly reductive) shorthand we use to describe those decades in comics? – Christopher Gardner
This is tricky because the 2010s have, in particular, resulted in the idea of comics broadening dramatically. The book market as we know it today was sort of being born in the 2000s, and the 2010s saw it rise to become effectively the real market leader. Beyond that, the rise of crowd-funding and platforms like Webtoon and Tapas have completely changed what success in comics looks like. So it's a little more difficult to pin things down as cleanly as it was in the past, as those were all – understandably – very direct market oriented. That was pretty much comics, which just isn't the same after that period.
But when you pair that with the constant relaunches at Marvel and DC during that decade, it reveals the identity of the 2010s: it was The Transition Decade, as comics started to morph into something completely different and much broader. It was like comics were in high school, and with the passage of each year, the industry better figured out what it was, just like we do! Related to that, I think the 2020s will be like your own 20s, where you start getting more solid ideas as to what/who you want to be and really start making gains for yourself. Let's call it the Decade of New Beginnings. Does that mean the 2030s will be like your 30s, where you really start to crush it? Maybe! I can't wait to find out, even if that seems so, so, so long from now.
My mind is still blown by adult graphic novels more than doubling sales in 2021 in the book market. Looking ahead at 2022, what graphic novels are you most excited about? What other hopes do you have for the format in 2022? – Mark Tweedale
One thing I hate about graphic novels is it's often difficult to discover what is to come in a given year. There's no real list out there, or at least not a complete one! So, I'm definitely going to miss things, so here's me doing my best to cover what I'm excited for.
Ride On by Faith Erin Hicks: I believe this is still coming out in 2022, and if it does, it's #1 because Faith Erin Hicks is number one.
Clementine Book One by Tillie Walden: Partially because Tillie Walden is one of the best, partially because I love Clementine a whole lot.
Olympia by Jérôme Mulot, Florent Ruppert, Bastien Vivès: This looks like a killer. Have a feeling about it.
Squire by Sara Alfageeh and Nadia Shammas: I noted this one when it was announced and I'm still very much feeling it.
Freestyle by Gale Galligan: A cartoonist whose work I LOVE, I'm excited to see what Gale has in store in this book. Plus: dance crews!
Forest Hills Bootleg Society by Dave Baker and Nicole Goux: It's Goux and Baker, which means I'm reading it.
More Asadora: NAOKI URASAWA.
I am sure there are a bunch of others I am completely forgetting or unaware of, but these are the first ones that came to mind as a) I am mostly sure are coming in 2022 and b) anticipated by me either because the creators involved and/or the look of it. Please let me know of things you're excited for, because my list is assuredly woefully incomplete.
Who is the Jonathan Hickman of the NFL? – Zack Jenkins
So we're looking for someone who, from the outside, is an architect type with a dispassionate approach to the job that doesn't seemingly enjoy talking to the media often and regularly tries to find the right solutions to the task at hand rather than applying the same plan to each title, who also is, behind the scenes, supportive of the talent he works in and tries to put them in positions to succeed.
That sounds like Bill Belichick to me!
That's going to be an unpopular pick, but I can genuinely see it. And honestly, coaches make more sense to me for Hickman. That said, if I had to pick a player, let's go with Aaron Donald: constantly elite, thrives no matter the team around him, makes those around him better, does it quietly compared to his peers, wears 99 so maybe he likes circles? Okay, the last part is a reach, but I like this pick.
The rest of this article is for
subscribers only.
Want to read it? A monthly SKTCHD subscription is just $4.99, or the price of one Marvel #1.
Or for the lower rate, you can sign up on our quarterly plan for just $3.99 a month, or the price of one regularly priced comic.
Want the lowest price? Sign up for the Annual Plan, which is just $2.99 a month.
Learn more about what you get with a subscription