The Pull: A Look at the Comics Dropping the Week of August 31st
It's one of comics' rare fifth Wednesdays in a month, which means we're getting the weird, motley crew type releases that come with these fifth weeks, the fourth meal of the direct market ecosystem. So what makes the cut for me in this, the strangest of the strange release weeks? Let's find out in another edition of The Pull.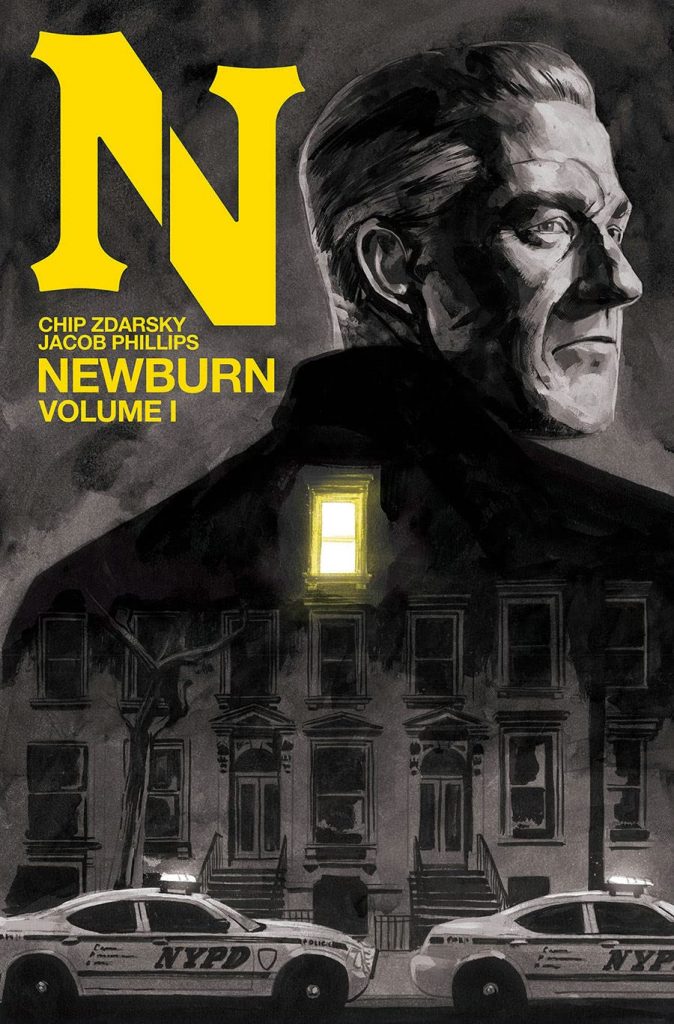 Book of the Week: Newburn Vol. 1
While the first arc of this series – which collects the initial eight (!!) issues – feels like it wraps a bit too tidily and quickly than it should, as series lead Easton Newburn might note, the process can be as important as the end result. And in the case of Newburn, Chip Zdarsky and Jacob Phillips' series about a former cop turned internal private investigator for New York's biggest crime families, the process is almost uniformly excellent. Much of that stems from the success that is Newburn himself, a character whose self-assurance and savvy makes him a magnetic lead. Zdarsky and Phillips have created a dynamite character with him, and his assistant Emily is effectively on par with him, someone whose skills match Newburn perfectly even if her temperament doesn't.
As a person who emphasizes that "stories of competent people doing their jobs well as directed by A-listers" is one of his favorite film genres, Newburn is one of the rare equivalents of that in comics. As Newburn and Emily sort out the latest disaster in the criminal underworld, you get sucked into their problem solving and effectiveness because Zdarsky and Phillips are so good at making it compelling. Maybe that's why that first arc wraps so snugly: Newburn knew what was going on even if I didn't. Either way, this is an awfully strong read, and one from an electric creative team operating in a space that fits them well. Needless to say, Newburn is highly recommended.
The rest of this article is for
subscribers only.
Want to read it? A monthly SKTCHD subscription is just $4.99, or the price of one Marvel #1.
Or for the lower rate, you can sign up on our quarterly plan for just $3.99 a month, or the price of one regularly priced comic.
Want the lowest price? Sign up for the Annual Plan, which is just $2.99 a month.
Learn more about what you get with a subscription