The Pull: A Look at the Comics Dropping the Week of December 23rd
It's a Christmas miracle! A relatively small Wednesday for once, albeit one filled with several very large books. Let's look at all of that and more in this edition of The Pull.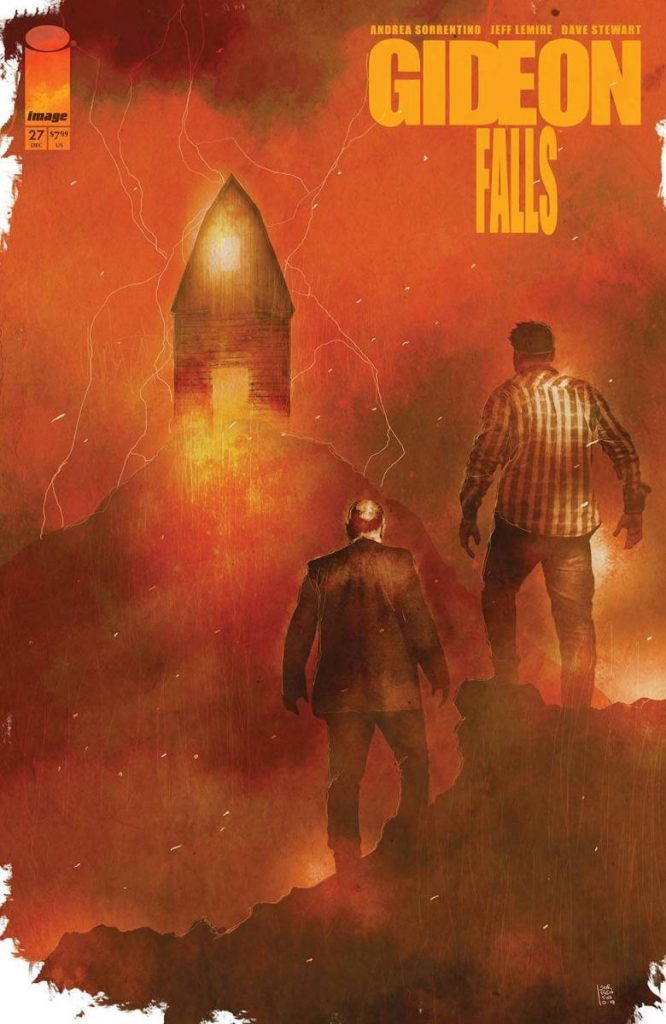 Book of the Week: Gideon Falls #27
Jeff Lemire, Andrea Sorrentino, Dave Stewart, and Steve Wands have been crafting something fantastic throughout this run, and with this jumbo finale – 80 pages! – I'm sure they'll have something very special for us in the end. But I wanted to take a second to tout the book as a whole as we reach its end. A lot of comics struggle to maintain momentum throughout their runs, whether it's because of rotating art teams, iffy release schedules, or up and down quality. But Gideon Falls has been a rare metronome comic in 2020, where its quality and schedule are locked in, no matter how much work the team takes on (and they did!).
It's easy to forget about comics that have been running for several years. Readers just naturally gravitate towards the new hot thing. I can't even explain why, but it's true. But in 2020, 27 issues is the equivalent of 100+ in the 1960s, seemingly. This has been a titanic run by the crew, and that they're ending the whole thing with an oversized, supercharged final issue is both a flex and the way it needed to be. I love it. Can't wait to read it, and congrats to the whole team on going out the way they started: prolifically and excellently.
The rest of this article is for
subscribers only.
Want to read it? A monthly SKTCHD subscription is just $4.99, or the price of one Marvel #1.
Or for the lower rate, you can sign up on our quarterly plan for just $3.99 a month, or the price of one regularly priced comic.
Want only the longform content? Sign up for the monthly longforms only plan, which is just $2.99 a month.
Learn more about what you get with a subscription