The Pull: A Look at the Comics Dropping the Week of July 14th
Hey! It's a new week of comics, albeit one without any obvious picks for Book of the Week. Let's look at a recent fave then, as well as the rest of my picks for the week in the latest edition of The Pull.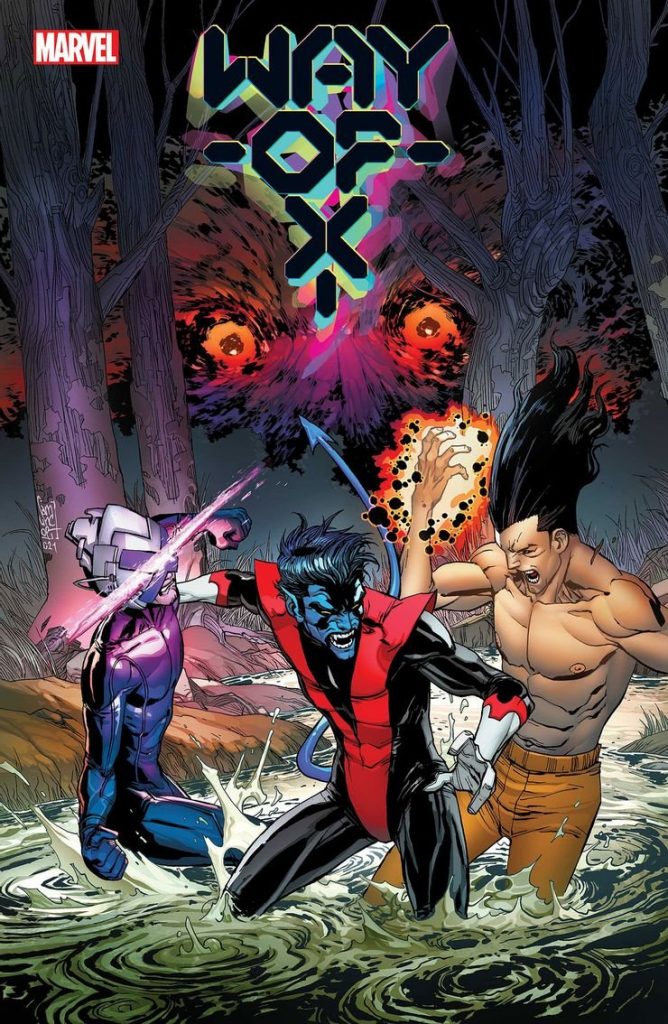 Book of the Week: Way of X #4
This series has a very specific identity, and it owns it so, so, so well, using Nightcrawler as a jumping off point for exploring the nooks and crannies of Krakoan life, revealing some of the cracks in its utopian image. The fact that it's built off a small crew of outsiders exploring these questions, with Nightcrawler as their insider gaining them credibility, makes it all the more interesting. And this issue finds the ultimate outsider – LEGION – face off against his pappy and ultimate insider, Charles Xavier, with Onslaught – ONSLAUGHT! – in the midst of all of it. That's a wild sentence to type, but a beautiful one all the same.
Shouts to Si Spurrier, whose bold approach and meticulous nature makes this not just one of the best examples of the ideas this era of X-Men comics is capable of, but one of the best comics period. Pair him with Robert Quinn – someone I've heard a bit of skepticism about, even though I believe he's a strong fit – and you have a title that just completely works, even if it operates as a counterpoint to the rest of the line. Or maybe because it operates as a counterpoint! I don't know! All I know is this comic rules and I'm ready for more of it.
The rest of this article is for
subscribers only.
Want to read it? A monthly SKTCHD subscription is just $4.99, or the price of one Marvel #1.
Or for the lower rate, you can sign up on our quarterly plan for just $3.99 a month, or the price of one regularly priced comic.
Want the lowest price? Sign up for the Annual Plan, which is just $2.99 a month.
Learn more about what you get with a subscription