The Pull: A Look at the Comics Dropping the Week of June 17th
It's another weirdly – or perhaps not weirdly – light week of comics, but the show must go on, and go on it does. Let's look at my buys, recommendations and curiosities from the week of comics in The Pull, led by the next collection for a quietly great series.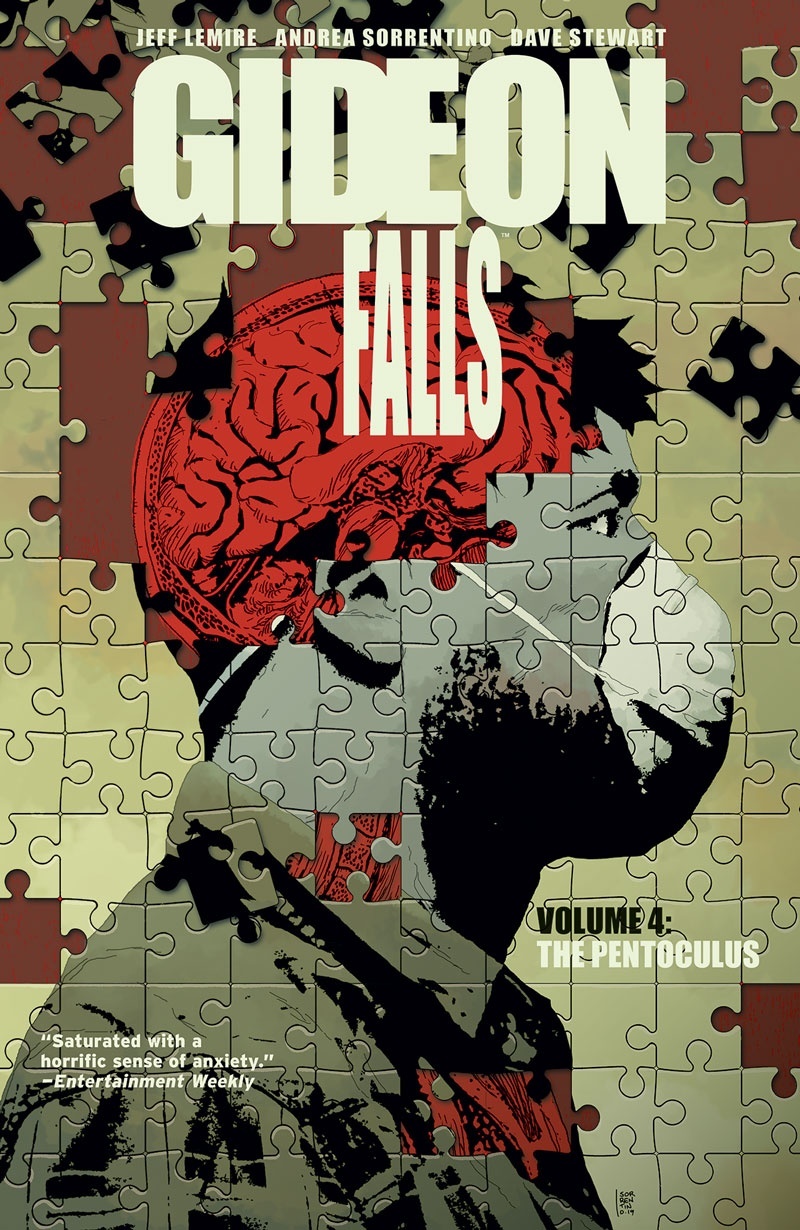 Book of the Week: Gideon Falls Vol. 4
For some reason, I was skeptical about Gideon Falls at first. I don't know if it was my admittedly cleanly delineated split on Lemire's writing (I typically love his creator-owned projects but am pretty low on his for-hire stuff), my surprisingly mixed feelings about Andrea Sorrentino's art (which was largely the colorist bugging me to be honest), or just my lack of understanding about what the story was, but it took me a bit to get onboard.
But once I did, I was all about it, because Gideon Falls is excellent. I'm still waiting for trade on it, but each volume has advanced the story in exciting ways while continuing to thrill and impress from a creative standpoint. Lemire and Sorrentino are doing genuinely unbelievable work, and its transition from more of a straight horror to a Dark City-like sci-fi/horror has been absolutely spectacular. I have no idea where it's going, and there is something terribly exciting about that. A very underrated book, especially relative to its creative team.
The rest of this article is for
subscribers only.
Want to read it? A monthly SKTCHD subscription is just $4.99, or the price of one Marvel #1.
Or for the lower rate, you can sign up on our quarterly plan for just $3.99 a month, or the price of one regularly priced comic.
Learn more about what you get with a subscription