The Pull: A Look at the Comics Dropping the Week of November 10th
Apparently the supply chain issues mean that I have zero clue whether or not new comics are going to arrive when they're supposed to. That's why you'll see four comics from last week's edition appear again this week: they didn't come out! Let's hope I do better this week, as I highlight my buys, recommendations, and curiosities from the week of comics, led by…a comic that is probably coming out!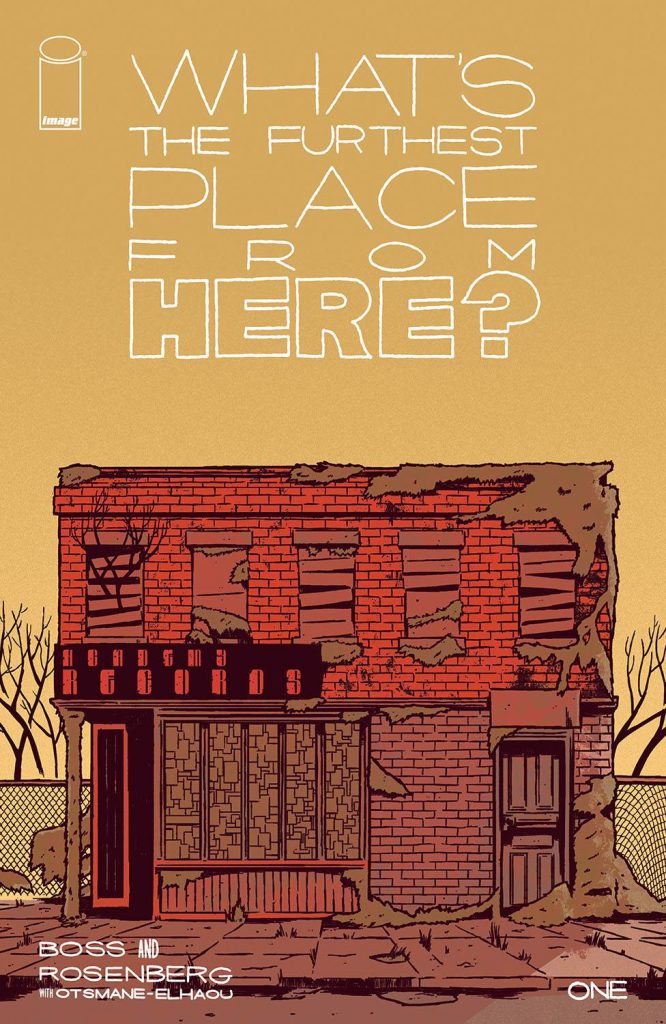 Book of the Week: What's the Furthest Place from Here? #1
Let's start with a guess: I think this will be in my shop today. That depends on a) Diamond's system being hit by ransomware not resulting in a delayed shipment for my shop and b) general supply chain issues…also not resulting in a delayed shipment for my shop! Based on writer Matthew Rosenberg's newsletter, it's a heavy TBD on both of those parts.
Let's continue with something I know: this is an excellent comic. Triple-sized with exemplary comic booking from Rosenberg, artist Tyler Boss, and letterer Hassan Otsmane-Elhaou, What's the Furthest Place from Here? is both a continuation of everything you might have loved from 4 Kids Walk Into a Bank but in a whole new story that is completely its own thing. The commonality is the vibe and the greatness from the core team, particularly Boss, someone whose talent is limitless and execution somehow surpasses that. This follows a gang of kids in a wasteland trying to find their friend and bring her home, and it's somehow unlike anything you've read before while also existing within the heart of everyone who reads it. Needless to say, I quite like it.
I've even read the first two issues, so this isn't my take based on one giant issue, but two giant issues. I am all the way onboard with this series. You should really check it out…if you can? Fingers crossed!
The rest of this article is for
subscribers only.
Want to read it? A monthly SKTCHD subscription is just $4.99, or the price of one Marvel #1.
Or for the lower rate, you can sign up on our quarterly plan for just $3.99 a month, or the price of one regularly priced comic.
Want the lowest price? Sign up for the Annual Plan, which is just $2.99 a month.
Learn more about what you get with a subscription