The Pull: A Look at the Comics Dropping the Week of October 27th
This is a ridiculous week of releases. I'm already tired of writing about them and we haven't even gotten to them. There's just so many! Let's get to it, though, as I look at my buys, recommendations and curiosities from the week of comics, led by a…collection as my book of the week?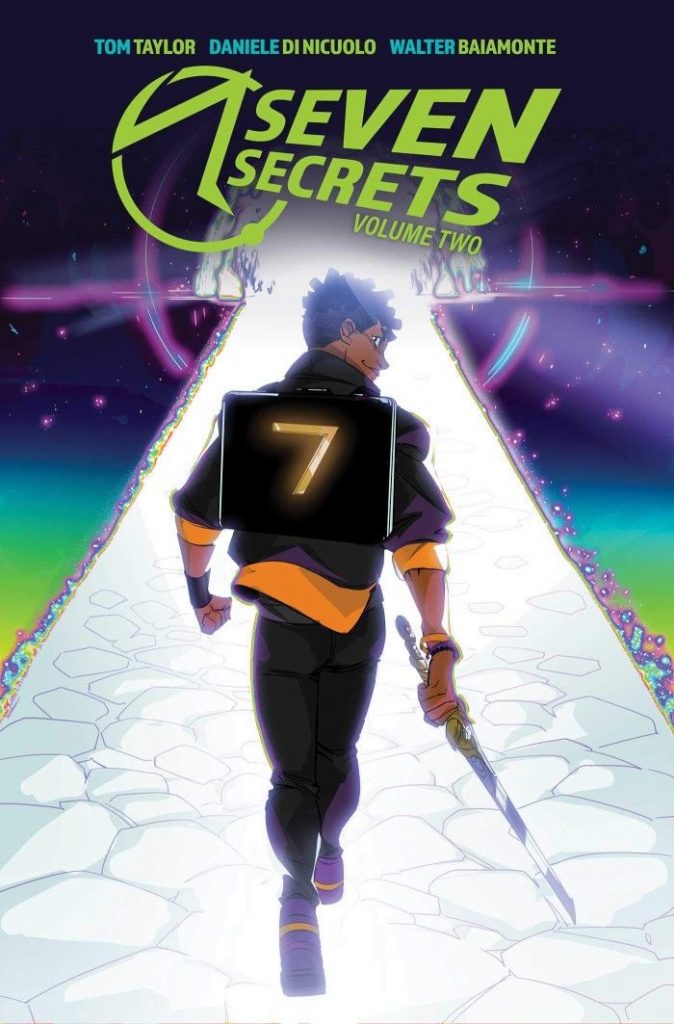 Book of the Week: Seven Secrets Vol. 2
There were some very obvious picks here. My favorite comic. The second issue of the most interesting Marvel comic right now. Okay, that's it for contenders, I genuinely thought there would be more on this list when I started typing, but here we are.
Ultimately, though, I went with the second trade of Tom Taylor and Daniele Di Nicuolo's Seven Secrets for two main reasons. First, you don't need me to tell you to read Inferno nor do I really need to hype Kaijumax anymore than I already have (but just in case I do, READ KAIJUMAX). Second, Seven Secrets is a whole lot of fun. The first two arcs are different in flavor, plot wise, but the commonality is the fizzy energy of each and every issue and the incredibly engaging cast and world the creative team has developed. It's basically the team's approximation of a shonen manga series, and it's doing a remarkable job of capturing all of the things we like about the best of that form. And it's worth it alone just to enjoy Di Nicuolo's art, someone whose work zips and pauses at all the right times and delivers some of the finest character acting in the business.
I really dig this book, and with a second trade dropping, it's a perfect time to pick up the first two volumes and binge this puppy. Do it! I dare you!
The rest of this article is for
subscribers only.
Want to read it? A monthly SKTCHD subscription is just $4.99, or the price of one Marvel #1.
Or for the lower rate, you can sign up on our quarterly plan for just $3.99 a month, or the price of one regularly priced comic.
Want the lowest price? Sign up for the Annual Plan, which is just $2.99 a month.
Learn more about what you get with a subscription