Let's Take a Tour of New York Comic Con, From the SKTCHD Perspective
One thing I've always wanted to do was a photo journal of a sort at a convention. Something that highlights the spaces within and the people who attend. I always want to do that, but I tend to forget, because it turns out there is an awful lot you can do at one of these events. Trying to take the necessary photos while doing everything else can be too much for one person to take on. Thankfully, though, I had a teammate this year.
In collaboration with my wife Amber, we put together a quick look at what New York Comic Con was like from the inside, providing quick looks at the Javits Center and its varying spaces, Artist Alley and its denizens, the show floor, standout cosplayers, and even some of the folks we met along the way.
---
A Look at the Javits Center's Varying Spaces
If you've been to a comic convention, you probably have a good idea as to what the Javits Center is like when NYCC is on. Artist Alley! Creator tables! A show floor! Etc. etc.! But what about all the other spaces? The places that connect everything together, the biggest panel rooms, or even secret spaces where magic happens in the background? Those are still pretty typical, but I wanted to highlight these spaces because they're an essential part of the con, and something you sure see a lot of as you travel from place to place at these events.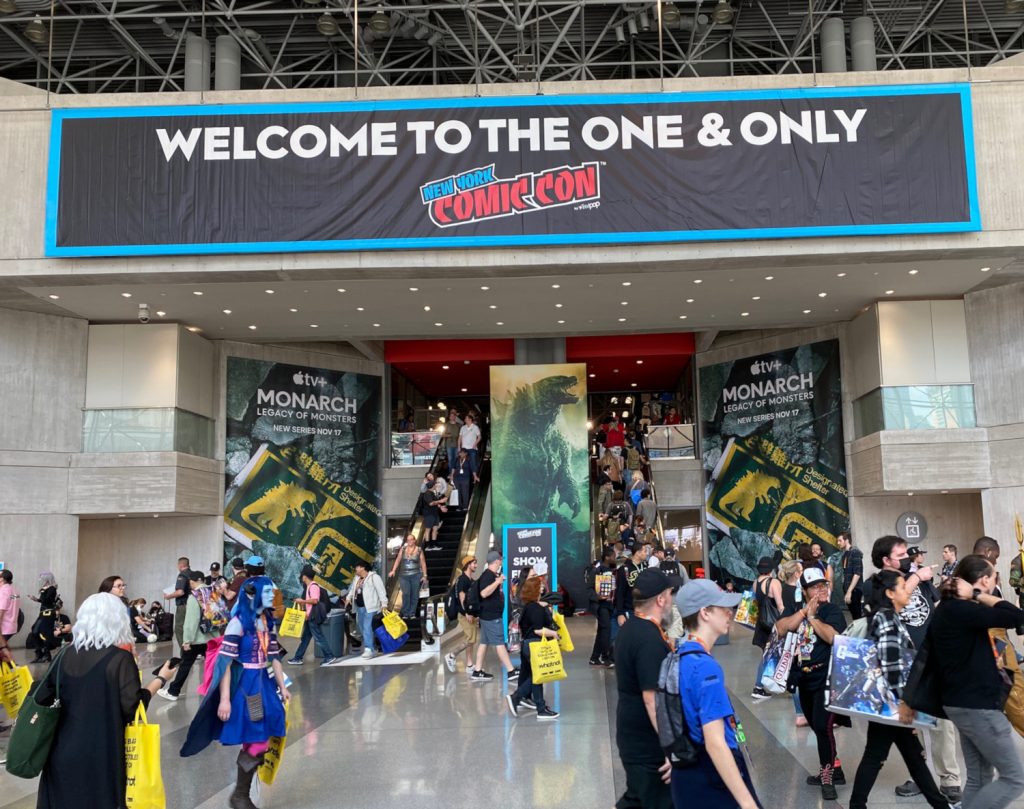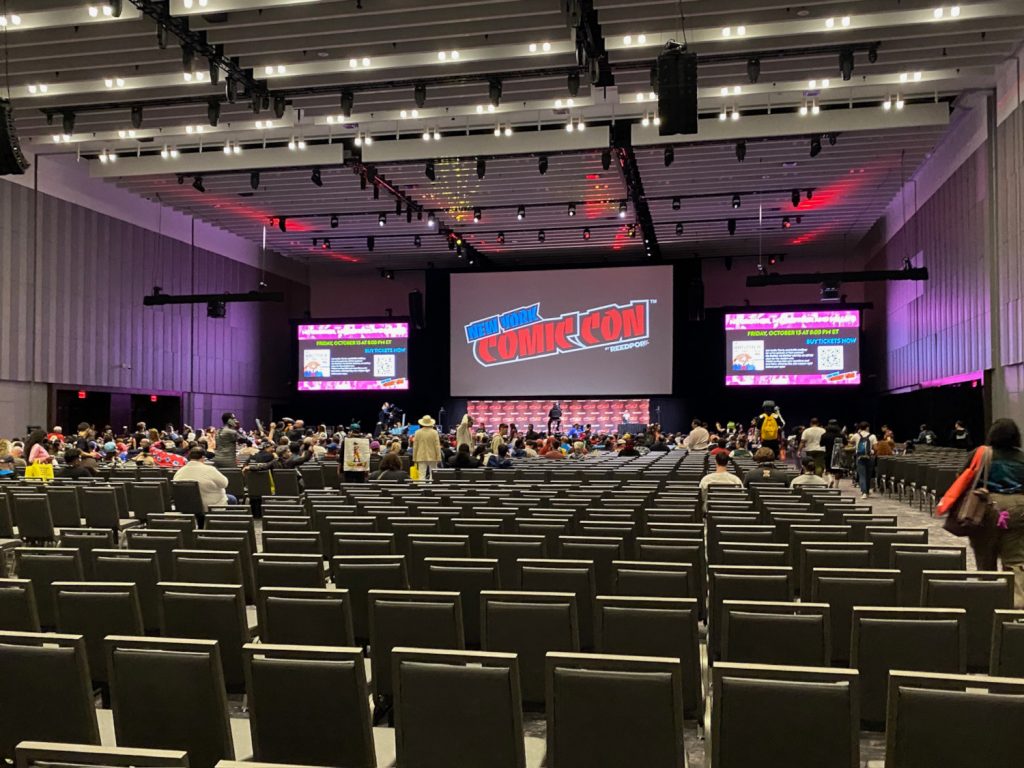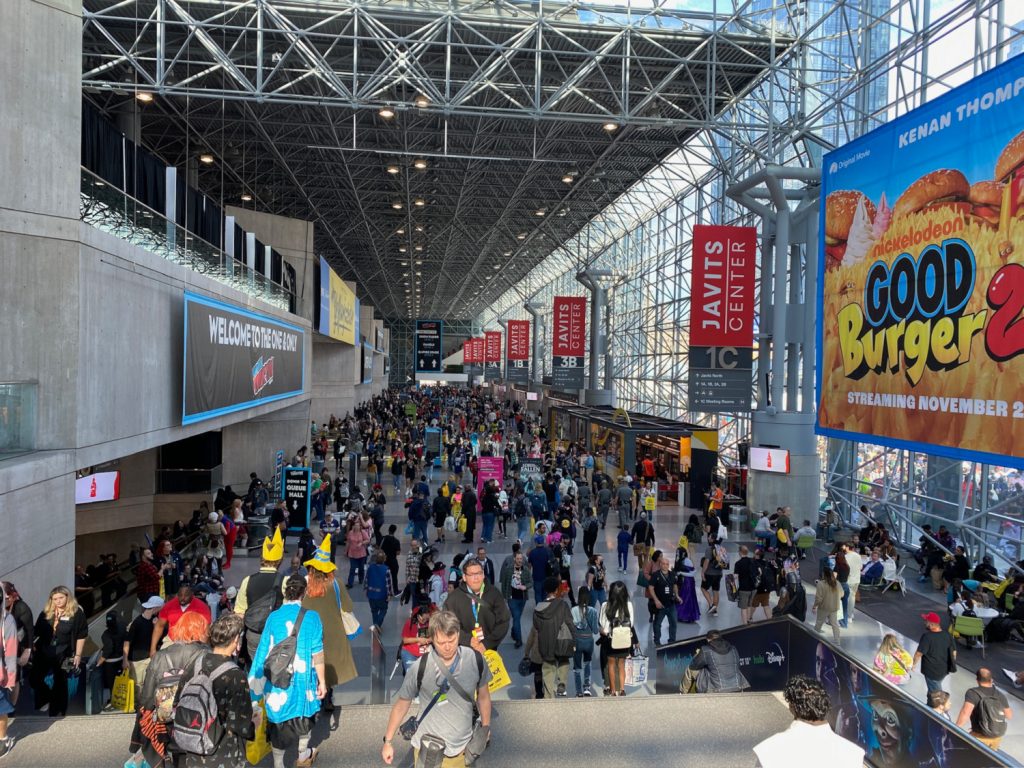 ---
A Quick Tour of Artist Alley, Minus the Creators
Here in a second we're going to look at how some creators set up in NYCC's Artist Alley. But before we do that, I wanted to share a look at the space with and without people, as we had some time on the floor before the convention opened, giving us a unique look at what it was like when chaos didn't reign. There were also a few non-traditional areas in Artist Alley, including graders (not that unusual), imprint spaces (felt new), and an entire publisher's presence (never seen that before). This is a quick look at all of that.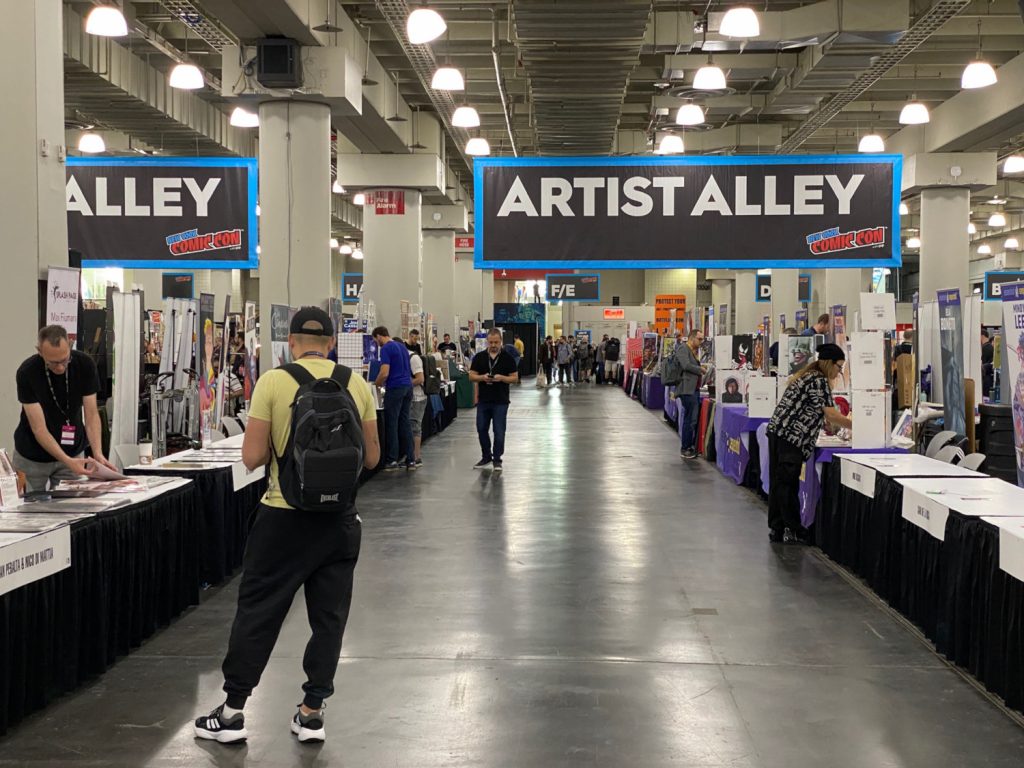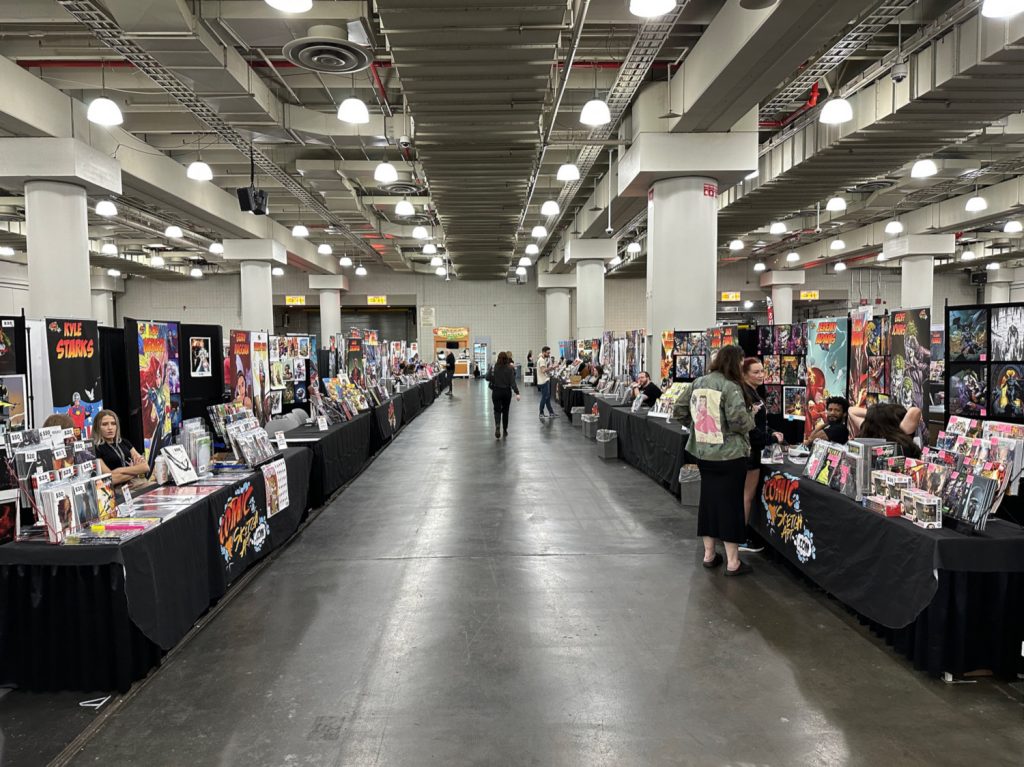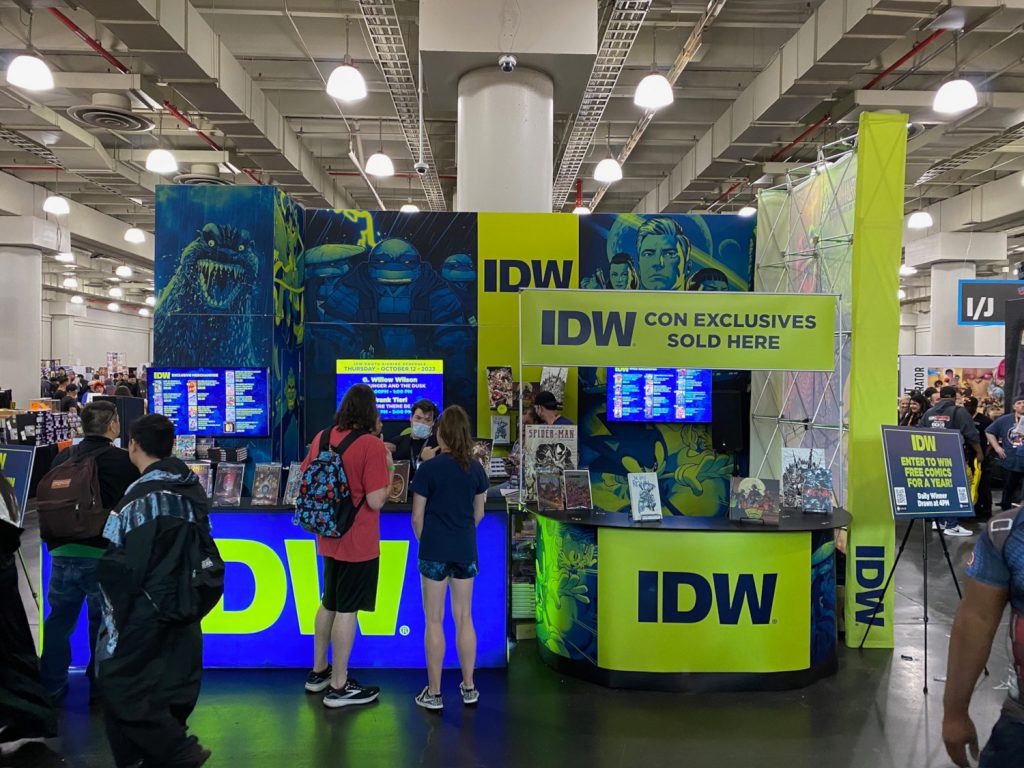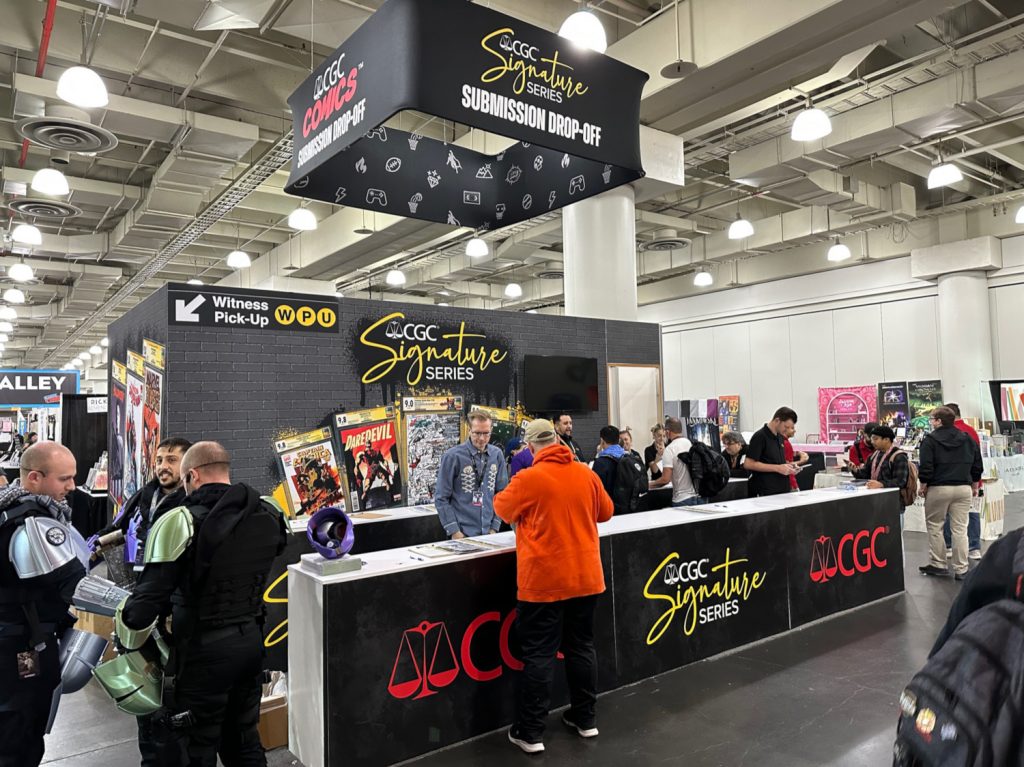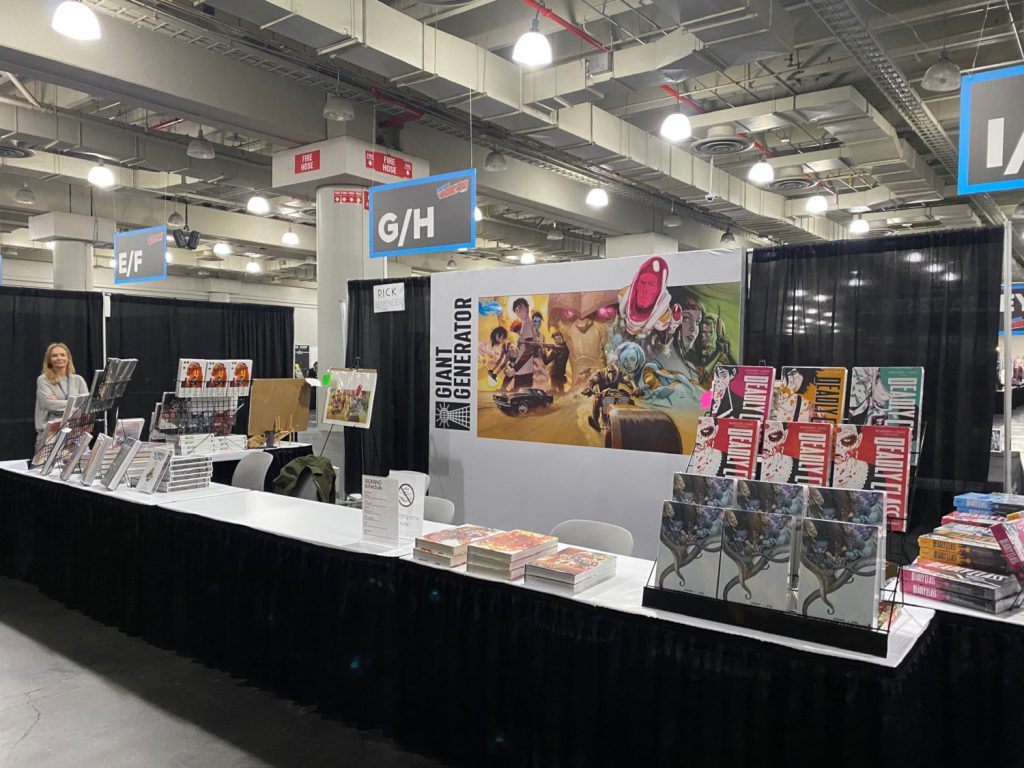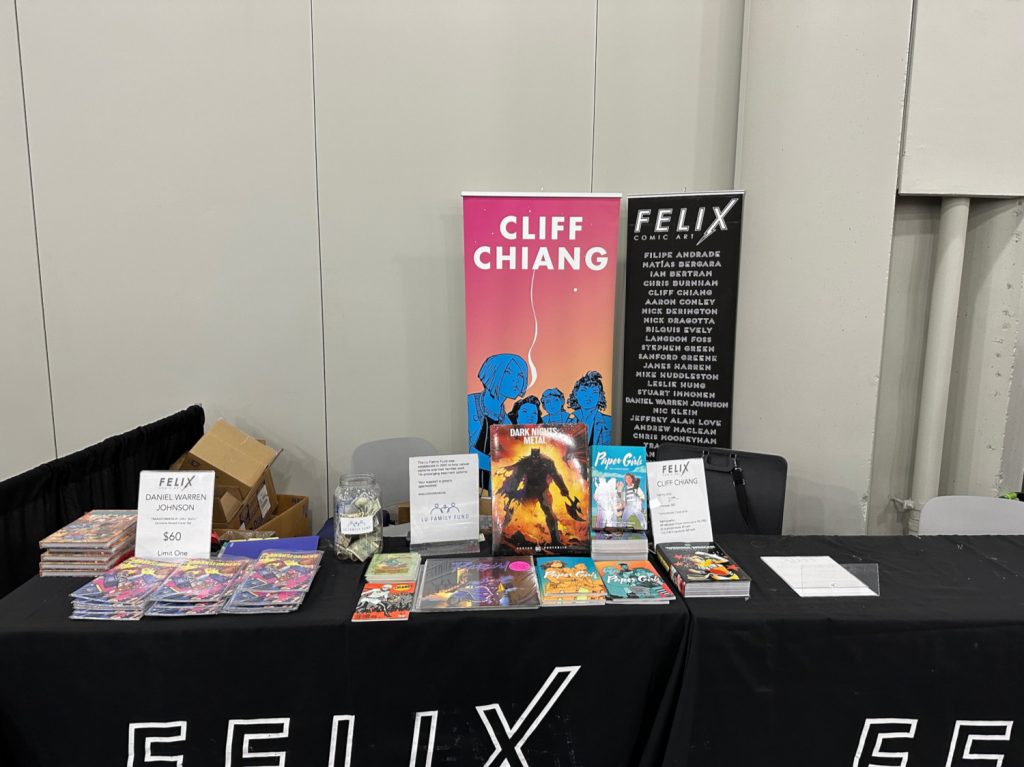 ---
Comic Creators and Their Artist Alley Table Set Ups
I love seeing how creators set up their tables. It's always cool to see the different approaches, and how individuals choose to highlight their wares and display their goods. What once was curiosity is now #goals, at least it is now after tabling myself. We did our best to try and get some photos of creators at their tables, but because of a) the endless lines, b) poor timing to find people, or c) my amnesia when it comes to making sure I get photos of people's set ups, we only got a snippet of the floor. But it's still interesting to see, as you can see below.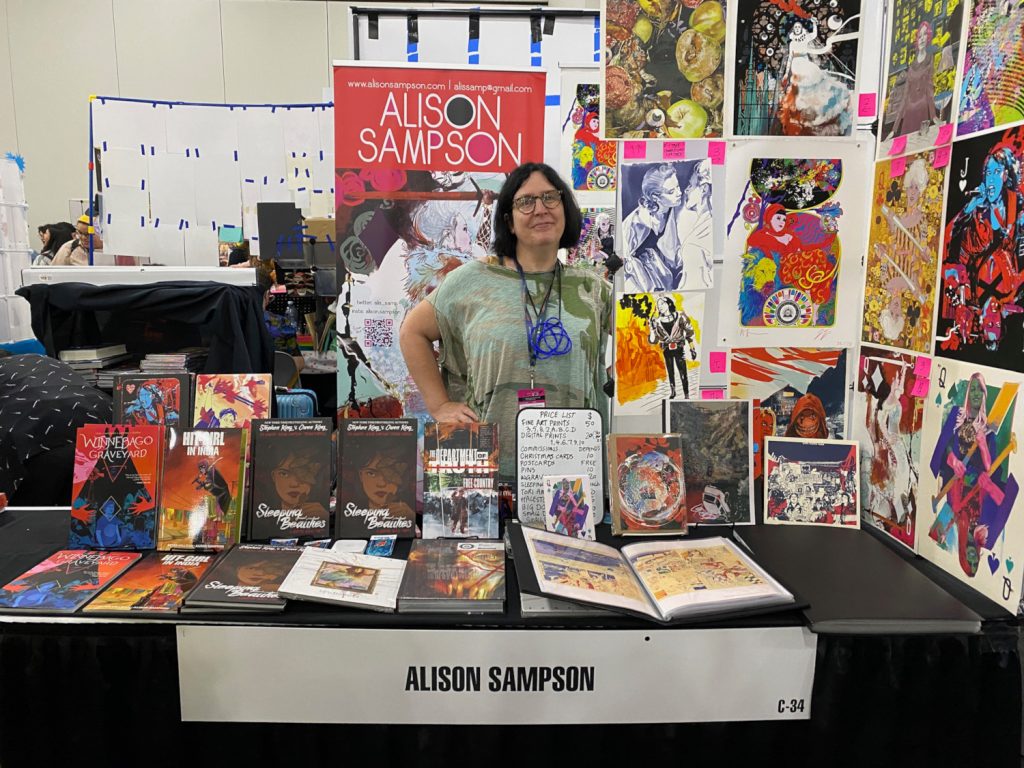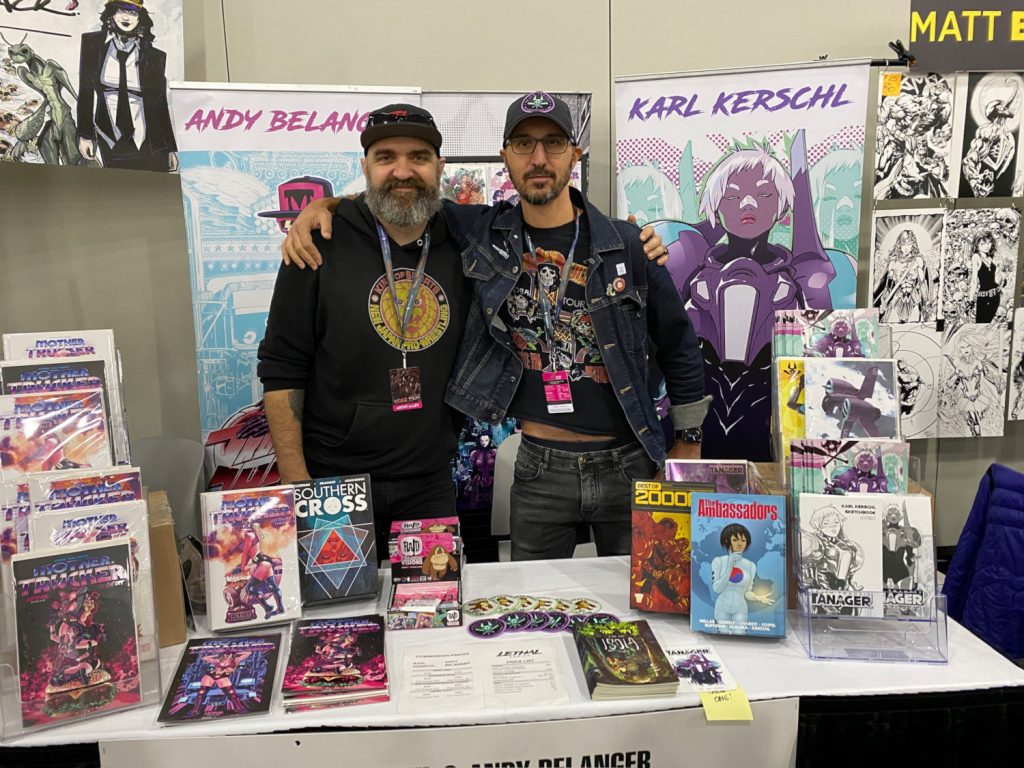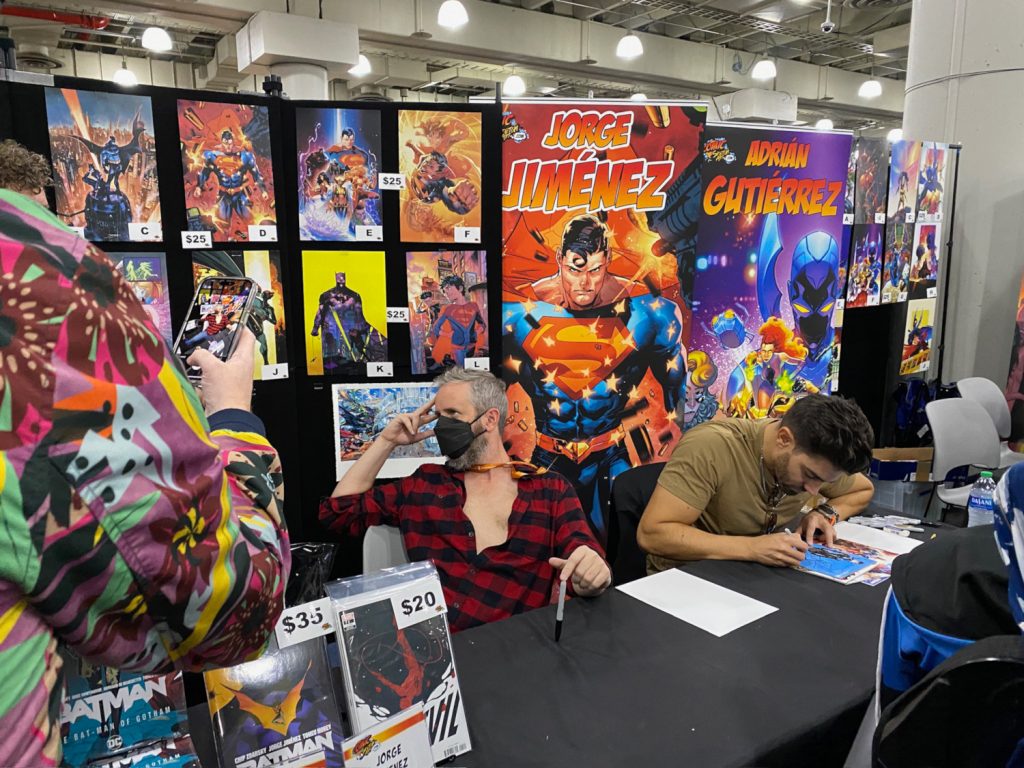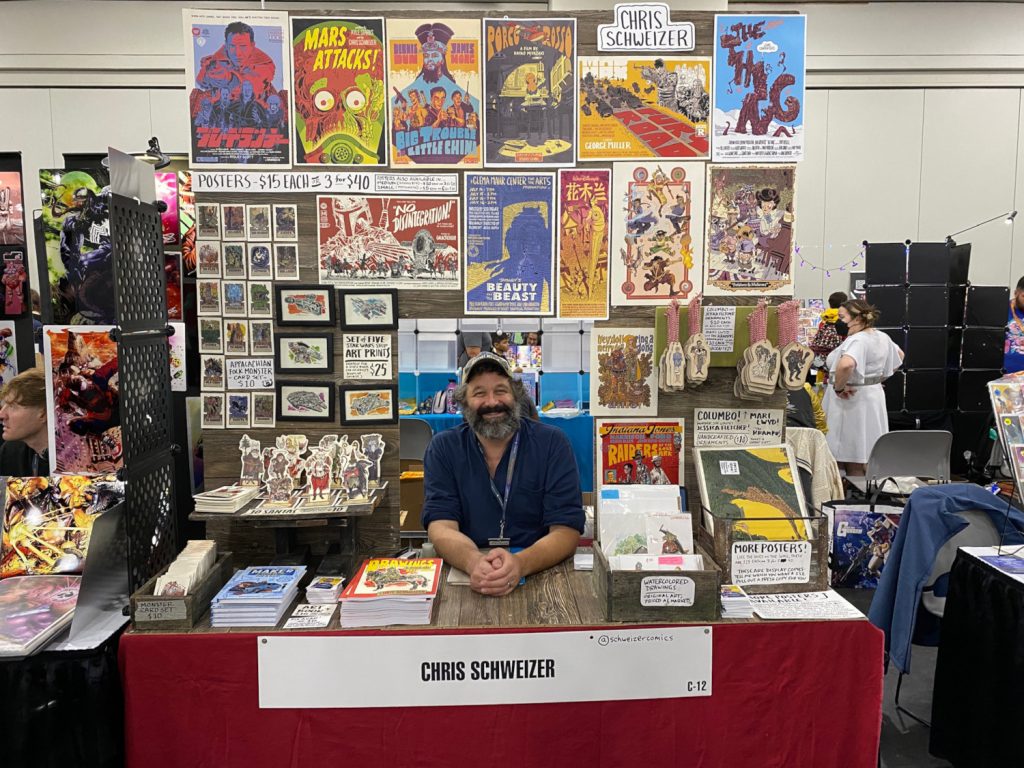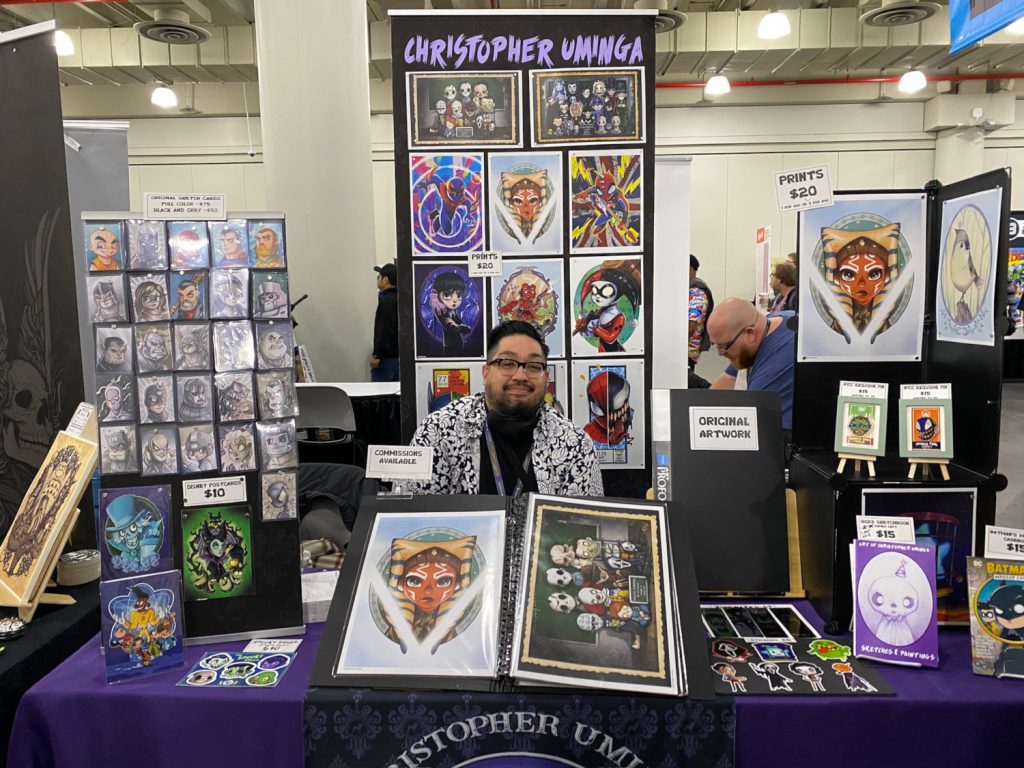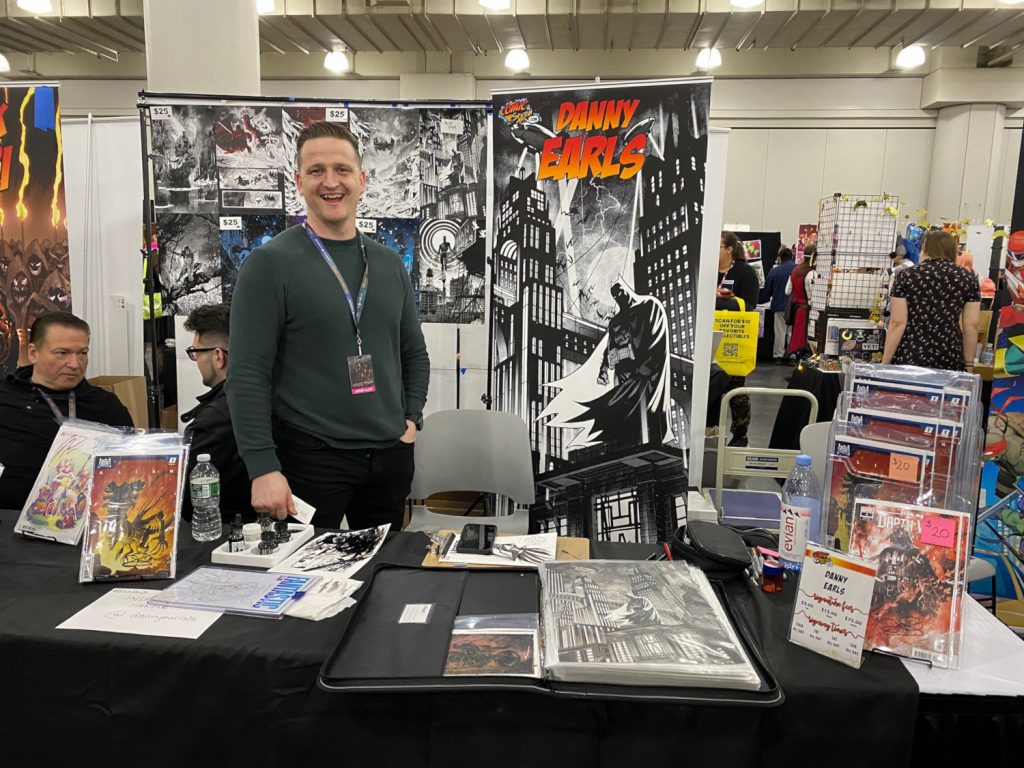 The rest of this article is for
subscribers only.
Want to read it? A monthly SKTCHD subscription is just $4.99, or the price of one Marvel #1.
Or for the lower rate, you can sign up on our quarterly plan for just $3.99 a month, or the price of one regularly priced comic.
Want the lowest price? Sign up for the Annual Plan, which is just $2.99 a month.
Learn more about what you get with a subscription