The Pull: A Look at the Comics Dropping the Week of August 12th
It's time for The Pull, the look at my buys, recommendations, and curiosities from the week of comics, with everything led off by a dynamite debut.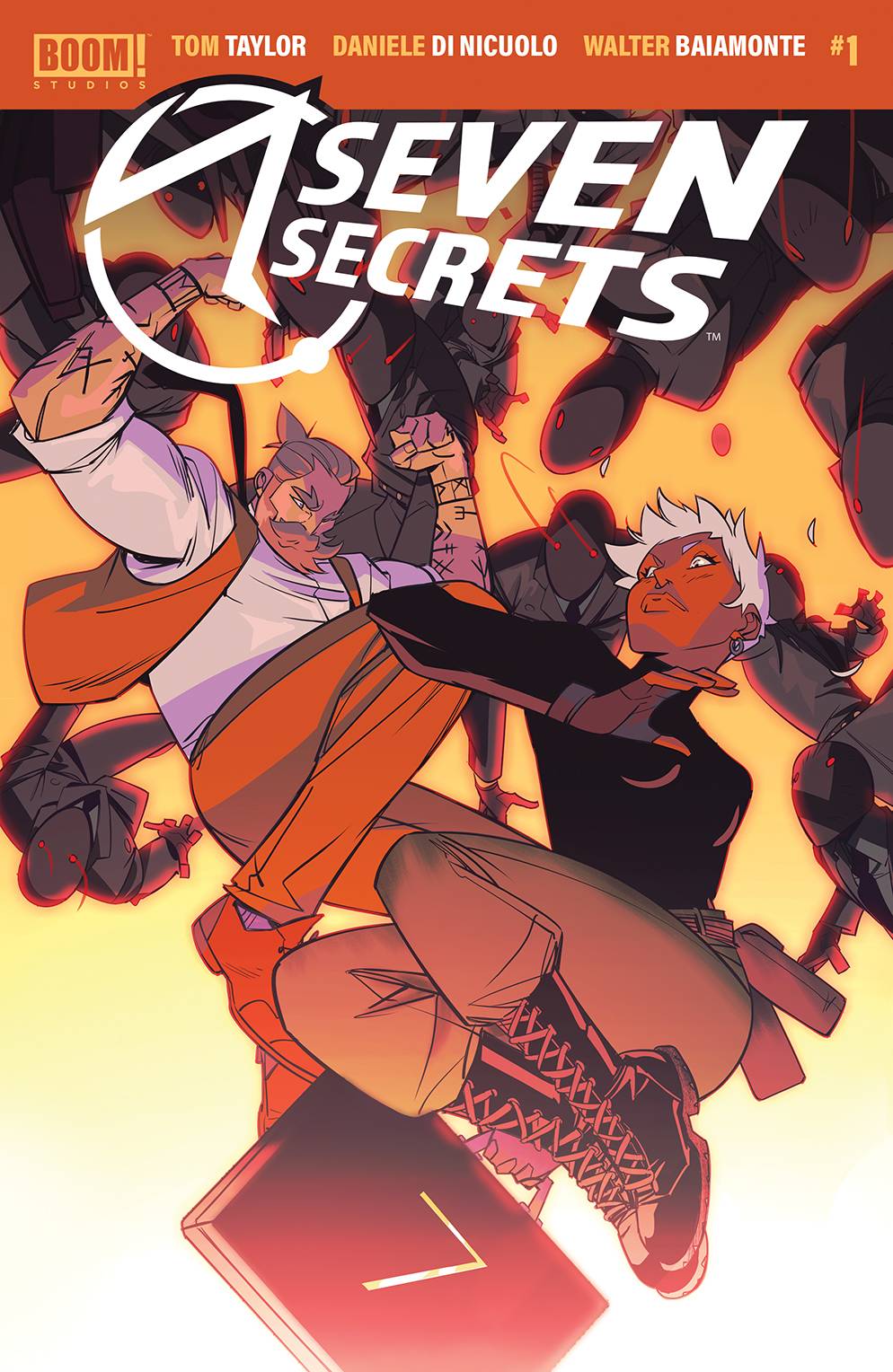 Book of the Week: Seven Secrets #1
What if Daniel Di Nicuolo and Tom Taylor made shonen manga that marries the secret society and protecting treasures aspect of National Treasure with the familial heart of Saga? You'd get Seven Secrets, a series that is a flurry of energy and information but never loses touch on the characters and emotions at its core. I've read the first two issues of this comic, and it is Grade A comic books from the jump.
A big part of that is Tom Taylor, someone who is on my shortlist for the very best comic writer right now. He does his thing here, extracting every ounce possible from a concept while finding hope in even the darkest of corners. It's poignant yet fun stuff, which Taylor excels at. But the revelation here is Di Nicuolo, whose art – when paired with colorist Walter Baiamonte – reminds of Karl Kerschl and Msassyk's work on Gotham Academy, which if anyone knows me, is a very significant compliment.
The character work is killer, the energy is fire, the storytelling is on point…this is a hell of a coming out party for Di Nicuolo, and Baiamonte is a pitch perfect match for the work the line artist is doing. This is a great idea elevated by even better craft. Seven Secrets is already a hit, at least in terms of orders from comic shops. It's a hit for me too, and a big one at that.
The rest of this article is for
subscribers only.
Want to read it? A monthly SKTCHD subscription is just $4.99, or the price of one Marvel #1.
Or for the lower rate, you can sign up on our quarterly plan for just $3.99 a month, or the price of one regularly priced comic.
Want only the longform content? Sign up for the monthly longforms only plan, which is just $2.99 a month.
Learn more about what you get with a subscription