Comic Creators on the Creators That Impressed in 2021
The creator-centric part of SKTCHD's year end party continues here, as today, we get back to our regular programming with a regular question from these features. It is:
Whose work stood out the most to you this year? Could be a writer, artist, colorist, letterer, designer…whomever!
That's the question writers and artists I reached out to were tasked to answer, and befitting a year where the comics were great and came from more places than perhaps ever before, the highlighted creators come from all parts of the comic and art world. Let's get to the main event, though, as these kind folks have many, many phenomenal creators to feature below.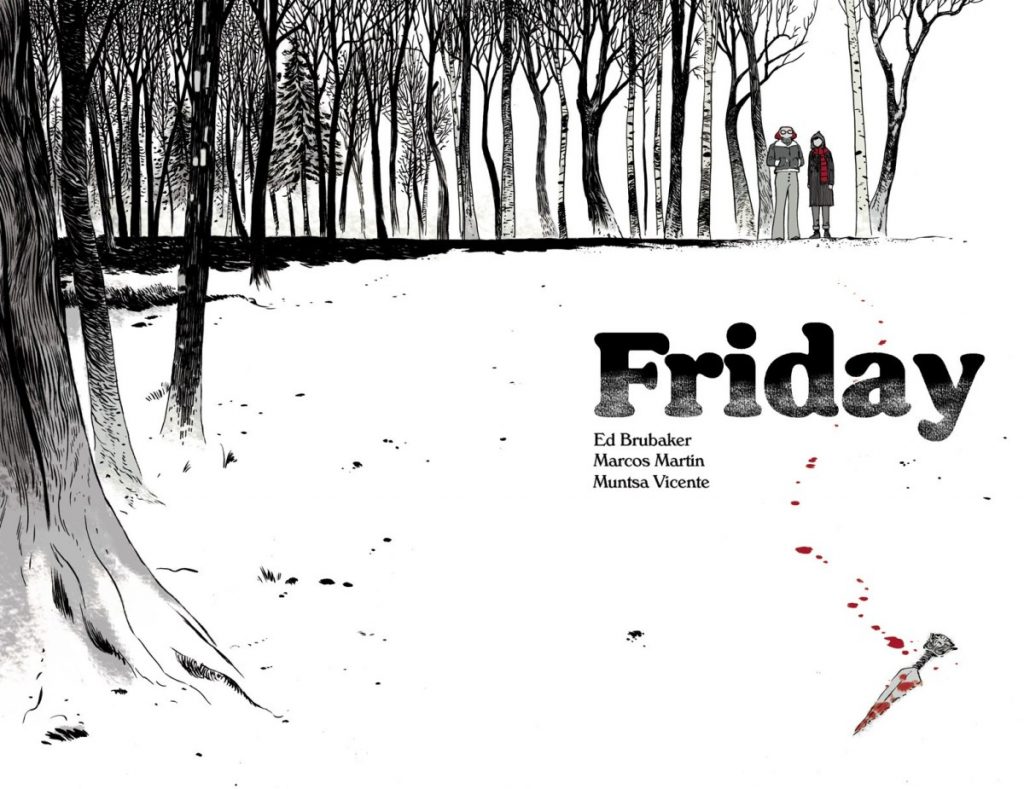 James Tynion IV (The Nice House on the Lake): To me, Ed Brubaker is the gold standard. I really haven't been shy about banging the drum about his work over the last year, and I feel like it's not the most controversial or surprising answer. But his output over the last few years has been really astonishing. The RECKLESS series of OGNs with Sean and Jacob Phillips are incredible. I got called out by Ed in an email, when he let me know that apparently I was the first person who downloaded the promotional copy of DESTROY ALL MONSTERS when Image sent the PDF around, and I bet I'll jump on the next volume just as quickly. I also want to call out what has been a slow burn favorite of mine over the last couple of years… His Panel Syndicate book, FRIDAY, with Marcos Martin and Muntsa Vicente is such a great fucking comic, and now the first part of the series is available in hardcopy for anyone interested. I have three friends who I know I'm going to be giving that book for Christmas. And I still need to snag a hard copy for myself. I respect tremendously how Ed made the jump toward independent work, and once he did he seems to be living very comfortably in that space, and steadily putting out a deeply impressive body of work that fully represents him as a creator.
Liana Kangas (TRVE KVLT): I'm going to go a bit rogue here but I picked a property instead? This isn't new, but I've finally secured a copy of the old Dark Horse's DYLAN DOG collection so I'm slowly becoming obsessed with the classic creators and storylines, and have run into pursuing a lot of Gigi Cavenago's work. Also a great opportunity to mention I recently purchased a piece of original fan art of Dylan Dog from my bud (and now I can say, collaborator,) Adam Gorham. It's my newest piece in my collection and one of my absolute favorite pieces I own. I'd kill to see Adam on a Dylan Dog run!
Nicole Goux (Everyone is Tulip): Kamome Shirahama and her team on Witch Hat Atelier. Komome's sense of storytelling and humor are so effective and backed up by some of the best world building I've seen in a long time. Is it any wonder an artist like me is enamored of a story that's literally and figuratively about creating? Every drawing in the book is so precise and well composed and executed, which speaks to the level of skill of all hands involved. And the pace at which they put out manga is so accelerated that it makes it even more impressive.
The rest of this article is for
subscribers only.
Want to read it? A monthly SKTCHD subscription is just $4.99, or the price of one Marvel #1.
Or for the lower rate, you can sign up on our quarterly plan for just $3.99 a month, or the price of one regularly priced comic.
Want the lowest price? Sign up for the Annual Plan, which is just $2.99 a month.
Learn more about what you get with a subscription