Comics Disassembled: Ten Things of Note from the Past Week in Comics, Led by a Contender
After a series of doozies, it was kind of a light week! That's okay. One of those was due. Let's look at the week that was in Comics Disassembled, with it being led by the hottest game in town.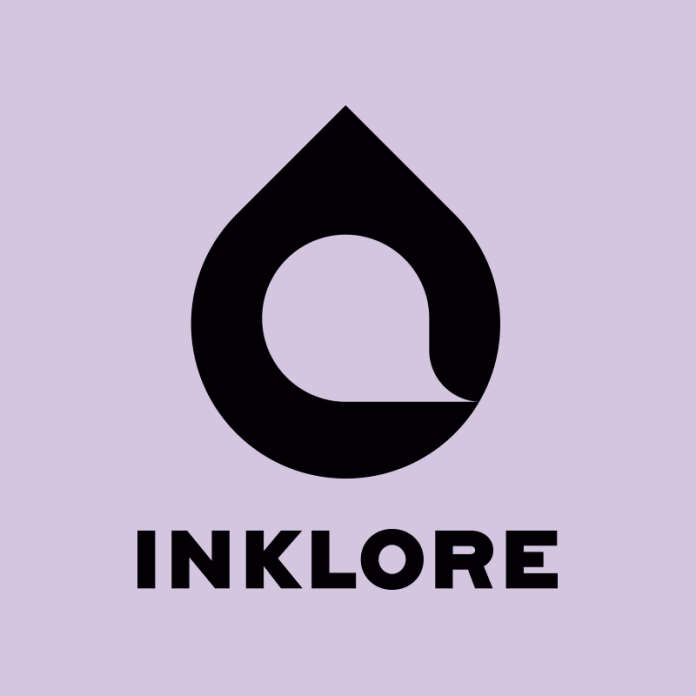 1. Inklore, Arriving
If you had to ask me the one right move for a major publisher to make right now, it'd probably be getting into the manga/webtoon beat. Why not? Each is hyper successful, as are their cousins in manhua, manhwa, and light novels. Go to a Barnes and Noble any day of the week and you'll find the youths salivating over the latest and greatest as they energetically discuss their favorites while holding court (this exact scenario played out in front of me a couple weeks back). There's the old saying of "fish where the fish are," and that whole region of publishing? There's an awful lot of fish.
That's why that I simply nodded and said "makes sense" when I saw that Penguin Random House was launching Inklore, a "global pop-comics imprint" that will be publishing all those things. Of course they are! Being funded by PRH gives them the bankroll to pursue the latest and greatest, and their initial slate looks charming as all get out, especially its first book, the gamer rom-com manga My Love Story With Yamada-kun at Lv999.
And just to prove that this isn't some sort of laissez-faire, cheap pursuit of the hottest thing in the market, Inklore hired smart: its editorial director will be Rebecca "Tay" Taylor, a former DC editor who became the head of Vault's middle-grade line Wonderbound and has a reputation as being as sharp as they come. Evidently their goals are not strictly based in Japan and Korea either, as the line will also include European comics and "best selling US authors." Basically, it sounds like Inklore's goal is to sell things that already sell. Imagine that! What a wild approach!
It does feel like manga and webtoon (the format, not the company) are the new middle-grade for graphic novel publishing, as everyone flocks to what's working right now until it breaks under the weight of all the new material and publishers. That's possible, but there's something about this trend that feels a bit more sustainable to me. Not everything will, but the high end will continue to pop. With PRH's resources, I'd wager on Inklore finding a way to be a part of that. Either way, this is a cool thing, and I'm excited to see what they come up with over there when it launches in early 2024.
2. Valiant, Going an Alien Direction
In the weirdest — but oddly not surprising — news of the week, Valiant Comics will no longer be publishing its own comics, as it's partnering with…something called Alien Books to do that instead. This will apparently include a full slate of comics, trades, omnibuses, and who knows what else, and it's been described as a "birth of a new Valiant era!" Of course, the last one of those was only around a decade ago, but this time it'll stick! Probably! Maybe!
The specifics are surprising, but the idea isn't. Valiant has been a mess, and one that's barely been functioning of late. It pared its release list down to a paltry one title, and it's clear it was on its last legs unless it did something new and different. This…is certainly that. While Alien Books is an unknown, based on Heidi MacDonald's reporting at The Beat, it seems clear that they fancy themselves an up-and-coming player. I'm highly skeptical of that, if only because this era is loaded with publishers that saw themselves similarly that have come and gone or come and morphed into something else — like Valiant itself.
This isn't reporting, just blind speculation, but I wouldn't be surprised if we see more of these kinds of deals. Right now, intellectual property is the primary hook some of these companies have. They don't have comics that are selling, but they have ideas that could. Ideas are a precious commodity these days, and the comic industry has always had a very Tobias Fünke like approach: it didn't work for others…but it might work for us. If you're looking to jumpstart a comic line, why not buy one that already exists and focus fire on their top sellers? It might not be the best path, but it's a path. And sometimes that's all you want, even if it isn't all you need.
The rest of this article is for
subscribers only.
Want to read it? A monthly SKTCHD subscription is just $4.99, or the price of one Marvel #1.
Or for the lower rate, you can sign up on our quarterly plan for just $3.99 a month, or the price of one regularly priced comic.
Want the lowest price? Sign up for the Annual Plan, which is just $2.99 a month.
Learn more about what you get with a subscription