Comics Disassembled: Ten Things of Note from the Past Week in Comics, Led by a Digital Revolution
In a week of a whole lot of interesting news, the shape of possible futures taking hold leads the way. Let's look at that and more in Comics Disassembled, as we explore ten things I liked or didn't like from the week of comics.
Also, some notable X-Men news dropped as I finished writing this, and you know what? I'm going to tackle that in the next edition. Sorry not sorry!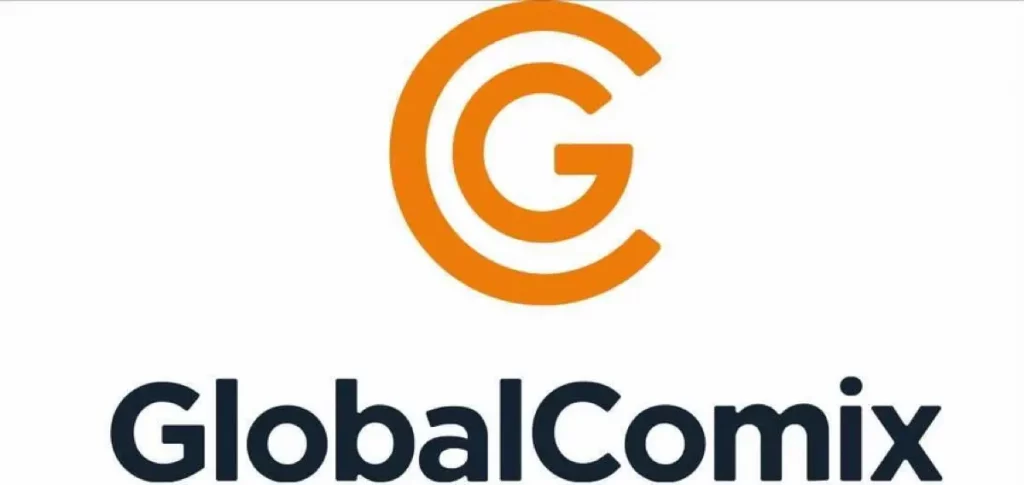 1. Begun, The Digital War Has
The post-Comixology – or, post-Amazon's casual and growing disinterest in Comixology – era for digital is starting to take shape, as this week brought three rather feisty bits of news from varying players in the field. Let's count those down real quick:
Omnibus, an upcoming app-based digital comics reader and store, announced two more publishing partners, adding Vault and Ahoy to Image and Valiant
GlobalComix, a digital comics platform that has an app launching at…some point in the future (it's currently being beta tested), announced deals with Image, Archie, BOOM!, and more, on top of a rather expansive library that preceded those, mostly made of smaller publishers
In the most unexpected and original of the moves, Vault is teaming with a platform called Kajabi – a Zestworld-ish sounding idea that has a lot more longevity and valuation behind it – for Vault Unbound, which will act as both an online community for Vault super fans and a "digital reading experience"
Each is interesting in specific ways, and each is imperfect in different ones. Maybe that's just how things are in this time of change in the digital comics space, as these budding platforms grow into what they are meant to become and publishers figure out how they want to handle this new status quo. I will say, of all the plays, Vault's feels like the smartest. By partnering with Omnibus and launching Vault Unbound, it can have its cake and eat it too, offering an option for hardcore fans while expanding to a presence that will help with discoverability. And hey, they may end up on GlobalComix too! It seems like the name of the game right now for publishers is to play the field, especially considering that all these publishers are still on Comixology, or whatever we're calling the remnant ghost of that platform. So everyone's getting what they had before, plus the new. Vault's just the most aggressive in doing that.
The GlobalComix and Omnibus items are interesting in their own right, but both highlight what they don't have as much as what they do have. Omnibus seems as if it will have a sharp, clean looking app designed for an ideal user experience, but it has four publishers to its name before launch (with more to come!) while GlobalComix only continues to grow its expansive stable. GlobalComix has that robust list, but it's a web-based experience without an app. It may have one coming, but until I see it and get a feel for it, I'm out. I'd rather not read comics than read them in a browser. That said, shouts to GlobalComix, because before recent announcements, I hadn't taken them serious as a player. As Shaq once did to Mavs center Christian Wood, I must apologize. I clearly wasn't familiar with their game.
I can't help but feel that if anyone's going to make a dent in Comixology's foothold, it'll be the one who a) arrives first, b) arrives with the most robust content library, and c) arrives with the best app-based user experience. Odds are, no platform will own all three. What I'm hoping won't happen is some horrid situation like we've had with Twitter's slow motion car crash, where each potential replacement will offer appealing aspects but none will prove to be an adequate replacement overall thanks to glaring inadequacies. I'm genuinely hoping that doesn't prove to be the case, though. But it's on the table.
It feels like the race is on. We'll see who ends up winning, but my hope is the big winner in the end are the readers. I suspect approaching this with that sort of mentality will be a path to success for the company that takes it.
2. DC + Webtoon, Hitting Print
If you've always been curious about the wacky tales taking place in Batman: Wayne Family Adventures on Webtoon or any of the other DC x Webtoon collabos like Vixen NYC or Zatanna and the Ripper but you have no interest in reading comics digitally, then boy, do I have good news for you. Those comics are coming to print later this year, as a first volume of Wayne Family Adventures will hit in August with the other two following shortly thereafter. This isn't surprising news, of course. It felt like an eventuality, and it seems as if these releases will be co-branded DC and Webtoon just like the digital edition was.
What makes this consequential, of course, is that these rather popular comics will now be released in a format that's designed entirely for sales, meaning we'll see how many of those now 1.2+ million readers of Wayne Family Adventures convert into print buyers and how successful these will be in a new format. My guess is "some, not all" and "very successful." If you were a time traveler who told me that Wayne Family Adventures Vol. 1 ends up as one of the 20 best selling graphic novels at the end of 2023, I wouldn't be surprised, even though I'd be shocked you decided to use time travel for the purpose of telling me that. The odds favor a list that's heavily, heavily oriented around Dav Pilkey and manga, though, so that would be a pretty big deal!
How big of a deal is the question. We'll find out in August! This will be an interesting one to watch!
The rest of this article is for
subscribers only.
Want to read it? A monthly SKTCHD subscription is just $4.99, or the price of one Marvel #1.
Or for the lower rate, you can sign up on our quarterly plan for just $3.99 a month, or the price of one regularly priced comic.
Want the lowest price? Sign up for the Annual Plan, which is just $2.99 a month.
Learn more about what you get with a subscription