Comics Disassembled: Ten Things of Note from the Past Week in Comics, Led by a Whole Lot of Things I Missed
Let's be honest. There was just way, way, way too much news that hit in the past couple weeks while I was in New York to possibly cover it all. It just isn't possible, without a 300 thing edition of this column. Instead, I'm going to put together a mix of highlights, with some things aggregated into single points and others ignored altogether. Apologies to the newsmakers out there, it's just New York Comic Con brings a deluge. There's just too much to cover, even for a robust column like this. So, yeah, let's get to ten things I liked or didn't like from the past week or so of comics, led by a ghost and a giant.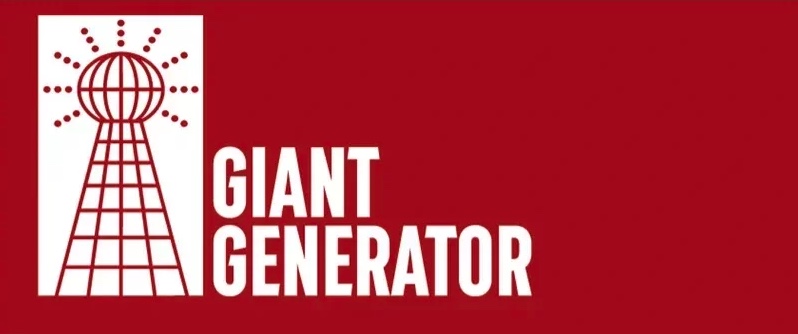 1. Big Name Creators, Teaming Up
Thursday at New York Comic Con, I was sitting at a table with The Beat's Heidi MacDonald and Deb Aoki when the former asked me what my big takeaway from the con was so far. This was only like…five hours in, so I didn't have a big one quite yet, but that led MacDonald to ask me my thoughts on the Geoff Johns thing. Because my morning was spent hawking my wares in Artist Alley and saying hello to people in that area — with no working mobile data to my name — I had no clue what she was talking about. MacDonald quickly disappeared and reappeared, returning with a remaining ashcan from that morning's Lunar Distribution breakfast, where Ghost Machine — a new enterprise featuring creators like Geoff Johns, Brad Meltzer, Bryan Hitch, Francis Manapul, and others — was revealed alongside said ashcan.
And right then, I knew what the big comics story was.
I talked about it in my recap of New York Comic Con, but it's how creators are in an empire building phase, with Ghost Machine maybe being the best example of that idea. This Image Comics imprint/creator collective finds an A-list group of creators partnering together in every way they can, as Ghost Machine "allows its creators to jointly own, run and operate the company and together share in publishing, media, merchandising and beyond." This isn't just creator-owned, but everyone owning everything together. It's like a commune, but everyone makes comics and then sells the rights to Hollywood. That's pretty interesting, and understandably appealing to all involved. It also finds a quartet of shared universes being created, each touching on different genres and spaces that are typically, historically popular in comics.
Will it work? I'm not sure. There's a lot outside their control, even if they're a popular group. But it certainly caught my attention. As noted, creators are seemingly in an empire building phase, and perhaps the big winner of that idea is Image, as the publisher that offers full creator ownership as part of its deal has seen a surge of talent in just the past two weeks. Ghost Machine is a big part of it, as is Giant Generator, Rick Remender's imprint that isn't working exactly the same way, but is doing some fascinating things as well. Giant Generator revealed that it signed 12 artists — including Daniel Acuña, André Lima Araújo, and JG Jones — to exclusive agreements, which is especially notable because they're exclusives to the imprint, not the publisher. That's fascinating, even if it is a lot of collaborators known for partnering with Remender anyways.
As noted on Tuesday, this definitely feels like creators trying to wrest control away from the often tempestuous comic industry and towards themselves. That doesn't mean it will work, nor does it mean that it's going to work for everyone. But my belief is that when the conventional doesn't work, it's time for the unconventional. This is a promising trend, and some promising individual ideas. I'll be paying attention, even if I won't be reading everything these crews put together.
2. Elseworlds, Coming Back
I'm of two minds about DC's announcement that Elseworlds is coming back.
On one hand, I love Elseworlds as an idea and as an enterprise. It's a great concept, and it's something that has phenomenal branding to it. I use "Elseworlds" to describe a comic idea that sounds like a new version of a story we're familiar with already all the time, whether it's from DC, Marvel, or whomever. You say "Elseworlds" and comic fans know what you're talking about. It's also smart because the basic concept of Elseworlds is so pure and simple — what if this character's story was a little bit different in an interesting way — that it creates evergreen, standalone stories that once were DC's bread and butter. That in combination with the already existing DC Black Label line — with that being the more adult-oriented stories and this being the sort of rated T for Teen version — gives the publisher two bites at a possibly quite impactful apple, and one they've succeeded with in the past.
The other hand, though, is a bit less positive. I know they only announced six titles, but of the six, only Greg Smallwood's Batman the Barbarian and Tate Brombal and Werther Dell'Edera's feel properly original and/or Elseworlds-y. The rest are continuations of previous stories — albeit ones that will likely be slotted into this space now that they have a home to reside in — or a bit too ordinary sounding to feel like an Elseworlds story. Truth be told, my lean is to only read the Smallwood book, if only because Smallwood's rather good at this art thing. But I wish there was a bit more meat on the bones of this first wave, because the beauty of Elseworlds as an idea is the only limit is truly your imagination. This feels a bit plain for your opening salvo.
We'll see, though! This crew has made me eat my words before. I am wrong a lot — case in point: I was once a Black Label skeptic! — and I could be wrong here once again. These are coming in 2024. Please remember to old takes exposed me if and when I am again proven a fool by an endeavor like this.
The rest of this article is for
subscribers only.
Want to read it? A monthly SKTCHD subscription is just $4.99, or the price of one Marvel #1.
Or for the lower rate, you can sign up on our quarterly plan for just $3.99 a month, or the price of one regularly priced comic.
Want the lowest price? Sign up for the Annual Plan, which is just $2.99 a month.
Learn more about what you get with a subscription