Comics Disassembled: Ten Things of Note from the Past Week in Comics, Led by a Fave Returning
I know what you're thinking: you're late on this one. This is true. Was it because I was up late playing The Last of Us Part II and not finishing this column, despite it being nearly complete? (laughs uncomfortably) Of course not, that would be absurd…ly accurate! Onwards to Comics Disassembled, as I look at ten things I liked or didn't like from the week of comics, led by Jeff Smith bringing it back.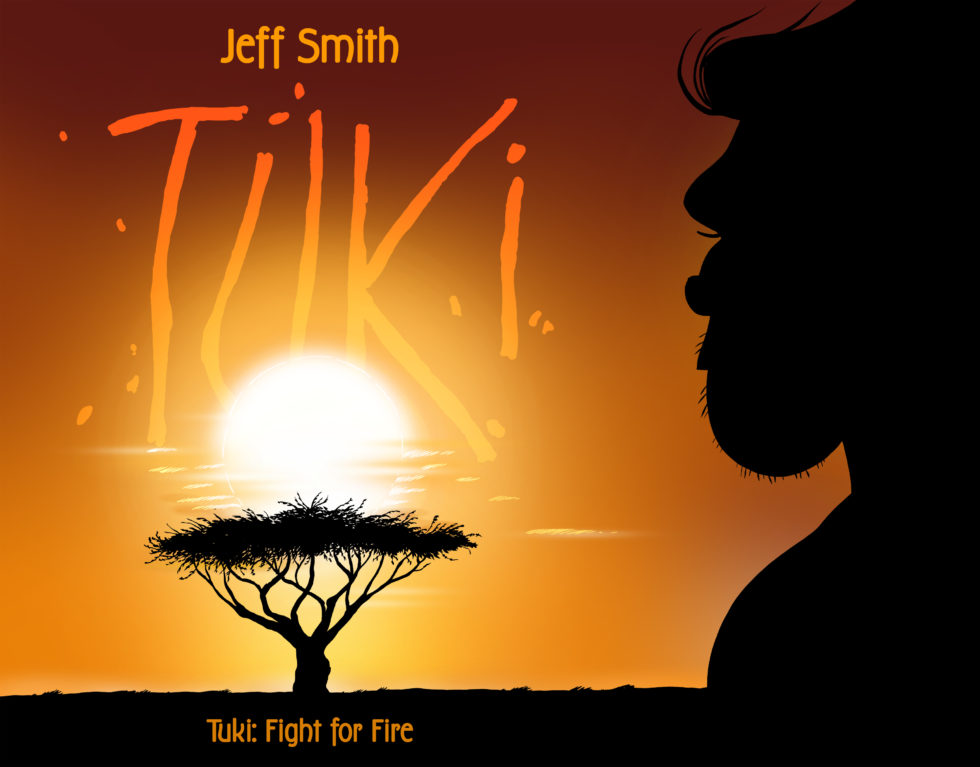 1. Tuki, Saving the Column
As noted, I love Jeff Smith. While that's particularly aimed at Bone, I keep a keen eye on everything he does, whether that's his more adult-oriented series RASL or his webcomics experiment Tuki Save the Humans. The latter was the great disappearing act from his career, as it started as a webcomic, moved onto print, and then…vanished, never to be heard from again.
Except now it has been!
Smith announced this week that the series has been completed (!!) and will be published in time for Bone's 30th anniversary in July. Not only that, but this graphic novel will be Kickstarted, marking the first time the legendary cartoonist has used the crowd-funding giant. The Kickstarter for Tuki: Fight for Fire launches on May 4th, and it's already something he's promoting, which has to be the record for the longest lead time for Kickstarter marketing I've ever seen. I don't care! I'm here for more Tuki! I'm here for more Jeff Smith! I'm glad his creative white whale has been caught and that we will see what's next for this story. Excited!
2. PRH/Marvel News, Being Followed Up On
There are few people in the world who know more about the way direct market distribution works than ICv2's Milton Griepp, as he used to be the Capital City man himself. So when he writes about the subject of Marvel and Penguin Random House's big collabo, you should read it. He did just that, and his reporting is the right level of hopeful I was expecting and desiring.
The short version is that Griepp noted two important details. One, that this is part of a larger move to deliver single issue comics in the direct market, with their warehouse in Maryland being designed specifically to handle the product with the utmost care as a lure for other potential customers. Two, that PRH is hoping to bring its learnings from independent bookstores to help elevate and assist comic shops, modernizing and improving the experience for everyone in the process.
That, my friends, is the dream right there. While there's a balance that likely needs to be made between all of this, as PRH investing in the direct market is good but it becoming Diamond might not be, this is wonderful perspective shared by Griepp. My perhaps idealistic thinking from Tuesday was that this meant PRH saw the direct market as something worth investing in. Apparently it wasn't that idealistic after all. That's very, very good news indeed.
The rest of this article is for
subscribers only.
Want to read it? A monthly SKTCHD subscription is just $4.99, or the price of one Marvel #1.
Or for the lower rate, you can sign up on our quarterly plan for just $3.99 a month, or the price of one regularly priced comic.
Want the lowest price? Sign up for the Annual Plan, which is just $2.99 a month.
Learn more about what you get with a subscription