Comics Disassembled: Ten Things of Note from the Past Week in Comics, Led by Big Losses
The first Comics Disassembled in a couple weeks is here. Let's get to a multi-week spanning edition, still covering ten things I liked or didn't like from the week of comics, led by the other shoe dropping on a big beat from a little while back.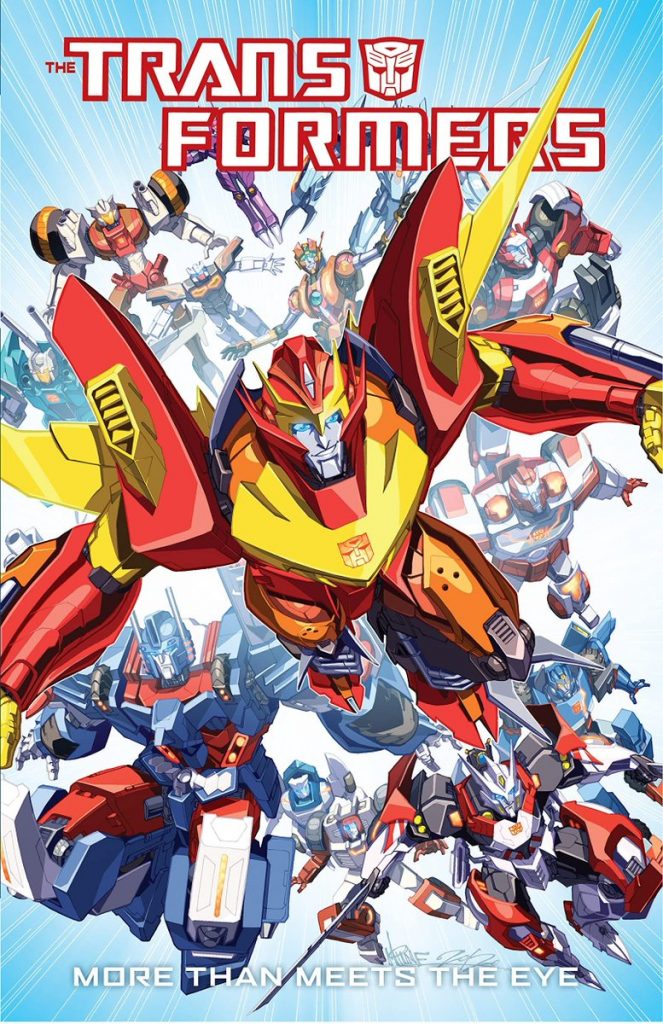 1. IDW, Taking L's
The first comic I think of when I contemplate IDW is Joe Hill and Gabriel Rodriguez's Locke & Key, a great comic series from some great creators. But I don't think of that as an IDW release first. I just think of that as a Hill and Rodriguez joint. So the first comic I think of as an IDW comic is actually Transformers: More Than Meets the Eye, and I suspect I'm not the only one. People love The Transformers, and I'd say that More Than Meets the Eye is probably the most well-liked run with the characters…ever? (Please don't yell at me if you disagree)
It's a license that is fully engrained into IDW's identity. G.I. Joe is up there as well. Not to the same degree as Transformers, but it's significant. So losing both at the same time – as they will at the end of 2022 – is a pretty big deal for them, especially as they come out from a stretch where they really, really struggled. Where these licenses will go is uncertain still. Skybound was rumored as the frontrunner, but that's still TBD. But IDW's losing two big pillars of what they do.
That said, I've heard some promising things that are still coming our way from the publisher. Hiring Mark Doyle as its Editorial Director for Originals was a savvy play, as the guy isn't just a great editor, he's a well-connected one. We might see some relationships lead to wins for them in the future. Plus: my guy Stephen Mooney is doing a Rocketeer series for them, so they're clearly winners still. But losses of those two licenses, two of the three properties that make me think of them as a licensing house first and foremost (the other is Teenage Mutant Ninja Turtles), has to be painful. We'll see where they go from here. Maybe hiring Doyle was part of a grander plan to shift more towards originals after years focusing on licenses? We'll see.
2. Maus, on the Outs
The outrageous banning of books continue onwards, as this week brought Art Spiegelman's Maus being banned from an eighth grade curriculum by the school board in McMinn County, Tennessee. Evidently they found the renowned graphic novel objectionable for the nudity and profanity it includes, a ludicrous idea given that it's about the Holocaust, which assuredly included both profanity and nudity, amongst many much worse things. It's like what Spiegelman said to the New York Times about this action, as he said it seemed as if they were asking, "Why can't they teach a nicer Holocaust?" Some board members even suggested censoring the book, because, in their mind, teaching history is possible even if it's a diluted version of it. That's an even worse proposition, which is very difficult to do!
The good news is, such a notable, irrefutable book being banned will draw attention to the multitude of other graphic novel bans that have taken place in recent months, and hopefully help generate pushback about this continued insanity. A lot of great comics (and books) have been banned in the past year or so, and when something like Trung Le Nguyen's The Magic Fish or Maia Kobabe's Gender Queer gets banned, it doesn't generate nearly the frustration. Hopefully this helps everyone by bringing more attention to the issue, even if it never should have happened to begin with. Also, paradoxically, hopefully it results in more people reading Maus! It's a great comic! I know some of the other banned comics have seen real lift. If we're going to have terrible, oppressive actions taking place, we might as well see some benefit coming from it, even if the path to it is awful.
The rest of this article is for
subscribers only.
Want to read it? A monthly SKTCHD subscription is just $4.99, or the price of one Marvel #1.
Or for the lower rate, you can sign up on our quarterly plan for just $3.99 a month, or the price of one regularly priced comic.
Want the lowest price? Sign up for the Annual Plan, which is just $2.99 a month.
Learn more about what you get with a subscription