Comics Disassembled: Ten Things of Note from the Past Week in Comics, Led by DOG MANNNNNNN!!!!
Comics are thriving! That's the theme of the week, and what a wondrous theme. Let's look at that and more in Comics Disassembled, my exploration of ten things I liked or didn't like from the week of comics.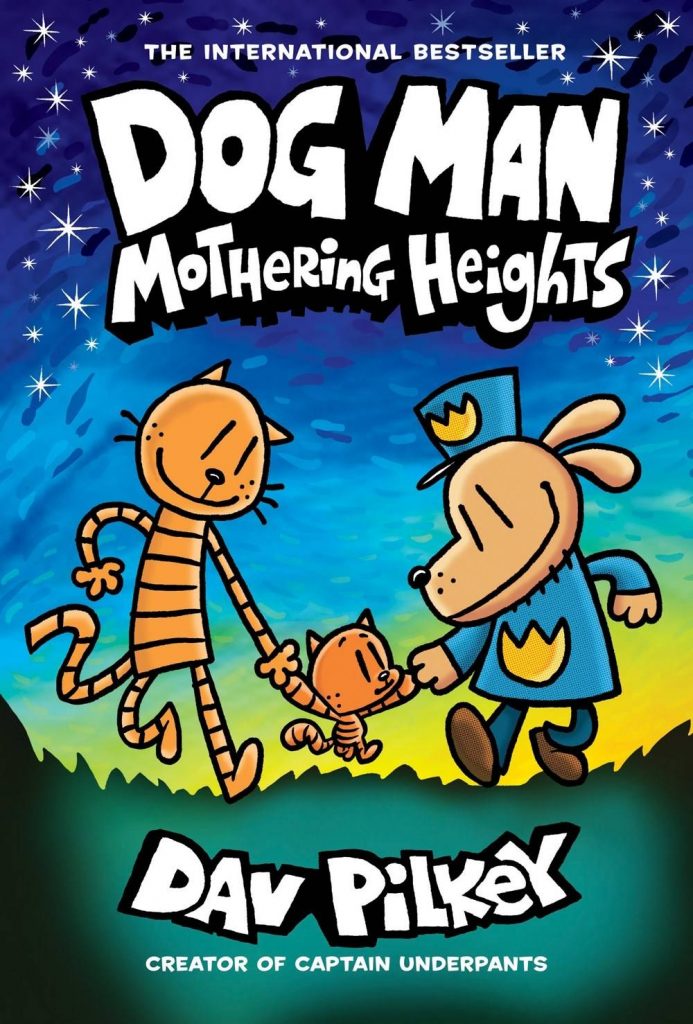 1. Bookscan, Blowing Up (and Out)
It has been covered, both here and beyond, that comics had a very good year in 2021. Actually, scratch that. Very good year doesn't cover it. An insane, comparable year. That'll do it. We've had plenty of evidence to showcase that, but the mother of all of them hit this week, as Brian Hibbs' annual breakdown of NPD Bookscan's data for sales of comics and graphic novels in the book market (to actual readers, not stores) is out at The Beat, and it is significant. While some of the totals aren't new, that isn't really what this report tends to be about. It's about specifics.
And the specifics are crazy.
Here's a quick breakdown of the most interesting learnings from this feature – which you really should read, because it's an awful lot of work the renowned retailer puts in – at least from my perspective.
There were more comics sold in the book market in 2021 than in 2018 and 2019 combined
When you just looked at the Top 750 titles sold in the book market, 2021 saw a year over year increase of 68.25% in terms of the total units moved, and that was coming off a record year!
The long tail side – meaning all the comics sold, not just the top 750 – was even bigger, as it saw lift of 77.16% on the unit side
Four creators saw between 1 and 2 million copies of their books sold in 2021, a staggering performance, only to be outdone by Dav Pilkey – who is more an industry within an industry at this point – who saw over 5.2 million units of his graphic novels sell, including nearly 1.3 million copies of the latest volume of Dog Man
If you thought all of that was wild, manga was even crazier. We knew it was big in 2021, but increasing by over 157% is several degrees above "big." Just imagine if there weren't supply chain issues!
Brenna Thummler's Sheets – which rules – nearly doubled its sales from 2021, going from 6,600 to 11k – heck yeah, Brenna! Read Sheets! And Delicates! They both rule!
DC's top seller was the YA graphic novel Teen Titans: Beast Boy, while Marvel's top seller was Miles Morales: Shock Waves…which actually was published by Scholastic and sold more than four timex as much than Marvel's actual top seller, The Infinity Gauntlet
Marvel's best seller was actually the third best seller featuring Marvel characters, as IDW also topped The Infinity Gauntlet with a Spider-Man comic they published
It was an incredible year, one led by manga and young readers comics, as per usual. There's no sign that this will slow despite records being set over and over, which is a thrilling result. Definitely read that article and bask in the glory of the year. It's amazing.
I did want to comment on Marvel's position, which was outside the top 10 completely. Hibbs editorializes on this in his piece, and he's right: it's absurd that Marvel isn't doing better considering that for all intents and purposes, they are what people envision in their minds when they think of comics. They didn't place a single comic in the Top 750, and while their numbers went up considerably this year, a single Dav Pilkey comic sold more copies than every Marvel comic combined in 2021. That's insane.
I've said this before and I'll say it again: I'm not sure Marvel actually cares. Its production value on its trades and graphic novels suggest they do not. Its licensing of young readers material to other publishers suggests they do not. Its promotion of that side suggests they do not. Its pricing of that side suggests they do not. I have no idea why! My rational side wonders whether it might have something to do with Marvel Unlimited. Perhaps they want to drive users in that direction, and maybe that's a secret monster we don't know about. I've always suspected it's bigger than we might imagine. Maybe that's true.
But that does not prevent them from selling books! The fact that they don't is on them, as their approach just doesn't cut it. Every time they hand off a project to another publisher, it thrives in the book market. But they can't even place a single comic. It's bewildering.
Still, it was a great year, and one where effectively everyone – maybe actually everyone! – won. What's not to like about that?
2. Webtoon and DC, Expanding
On the flip side of Marvel handing off comics that aren't in their wheelhouse and seeing them thrive with others, we have the expansion of DC's footprint on Webtoon, as that true collaboration has now extended beyond the exceptional (and exceptionally performing) Batman: Wayne Family Adventures. Vixen: NYC, Red Hood: Outlaws, and Zatanna & The Ripper will each arrive between May 26 (Vixen) and the summer (the other two). Each feels like a perfect fit on the platform, particularly the former. A youthful slice of life story with animal superpowers set in college and in New York City? Come on now. With writer Jasmine Walls – who edited the recent Foulbrood! – and lead artist Manou Azumi, this one is immensely promising and something that feels like it should thrive on Webtoon.
The others are right there too, as they each reside within cross sections of genres that mesh exquisitely with the Webtoon audience. I don't know why but a magic story told in Victorian England while Jack the Ripper was on the loose with Zatanna and John Constantine involved just feels like a pending Webtoon monster to me. It's incredible.
All of this is. This DC/Webtoon collaboration feels like the textbook for how to team up in the comics space, as each is lifting the other up to find success and new audiences. I love it. I can't wait to see where this team-up goes from here, because it is undoubtedly the best one DC has going right now, and that's saying something.
The rest of this article is for
subscribers only.
Want to read it? A monthly SKTCHD subscription is just $4.99, or the price of one Marvel #1.
Or for the lower rate, you can sign up on our quarterly plan for just $3.99 a month, or the price of one regularly priced comic.
Want the lowest price? Sign up for the Annual Plan, which is just $2.99 a month.
Learn more about what you get with a subscription