Comics Disassembled: Ten Things of Note from the Past Week in Comics, Led by Dream Teams
With anything crazy leading the way in Comics Disassembled, my look at ten things I liked or didn't like from the week of comics is led by the best of things: a comic (or comics!) I'm very excited about!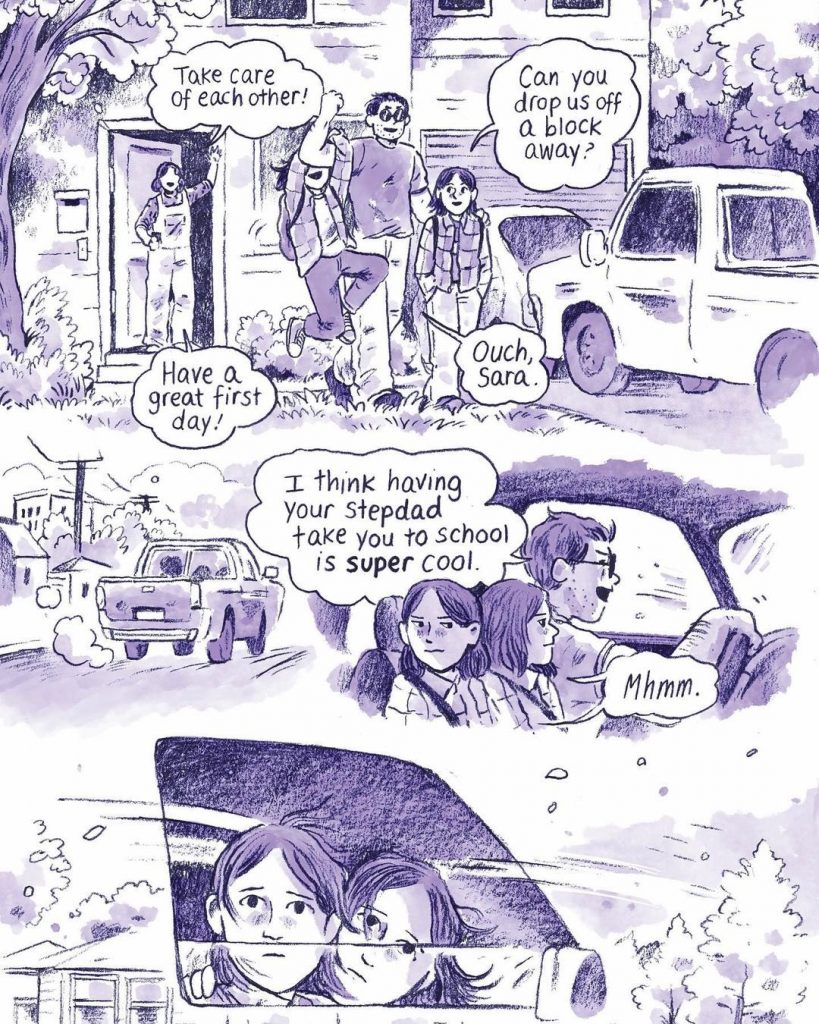 1. Tillie & Tegan & Sara & David (Buying Their Comics)
If you asked me to create the most unexpected but apt partnership between cartoonist and famous person, Tillie Walden and twin musicians Tegan & Sara would not have been #1 on my list simply because someone has to write and draw the Reggie Miller graphic novel that I'm waiting for, and whoever did that would top that list in my heart and eyes. But it'd be pretty close to #1.
It's also now a reality, as the duo (trio?) are teaming up for a middle-grade graphic novel duology in Tegan & Sara: Junior High and Tegan & Sara: Crush, a pair of graphic novels that will explore these "identical twins growing up and growing apart, coming to terms with their queerness, and falling in love with music over the course of junior high." I'll be honest, though: they had me at Tillie Walden. Walden's work is an absolute treasure, and between this and the upcoming Clementine trilogy over at Skybound Comet, my cup runneth over in exciting collaborations for this wondrous cartoonist. This is great news for people who like comics, because Walden's one of the best.
The first of these books arrives in 2023 at FSG, a MacMillan imprint. Get hyped.
2. Comichron, Accidentally Supporting My Features!
Shouts to Comichron's John Jackson Miller for accidental synchronicity, as the man behind the world's greatest direct market sales data site released a fascinating thread of information about the rise of the comic publishers in the middle of the direct market the same day as I published my feature about the same concept. This was completely unplanned but perfect all the same, as this series of tweets highlighted ideas I alluded to (and previously covered here to some degree), including the bonkers number that All Non Marvel/DC publishers grew by 74% in units sold from January 2022 to January 2020, a frankly ridiculous number. Image led the way with the even more absurd 192%, but there was enough growth to go around for everyone.
If you read this week's feature on SKTCHD about this subject, I highly recommend reading that thread, because it's a very fitting follow up to the work I did this week myself. Well done by JJM, as per usual. It's very cool to see that information broken down in such a way.
The rest of this article is for
subscribers only.
Want to read it? A monthly SKTCHD subscription is just $4.99, or the price of one Marvel #1.
Or for the lower rate, you can sign up on our quarterly plan for just $3.99 a month, or the price of one regularly priced comic.
Want the lowest price? Sign up for the Annual Plan, which is just $2.99 a month.
Learn more about what you get with a subscription