Comics Disassembled: Ten Twelve Things of Note from the Past Week in Comics, Led by Galaxies Far, Far Away
Most weeks, I write the bulk of this on Thursday just in case news drops that day. This week, I thought, "Why not get ahead?" Now I know why: because a whole bunch of news dropped on Thursday. Which is why this edition of Comics Disassembled, my look at ten things I liked or didn't like from the week of comics, is actually 12 items long! BAH.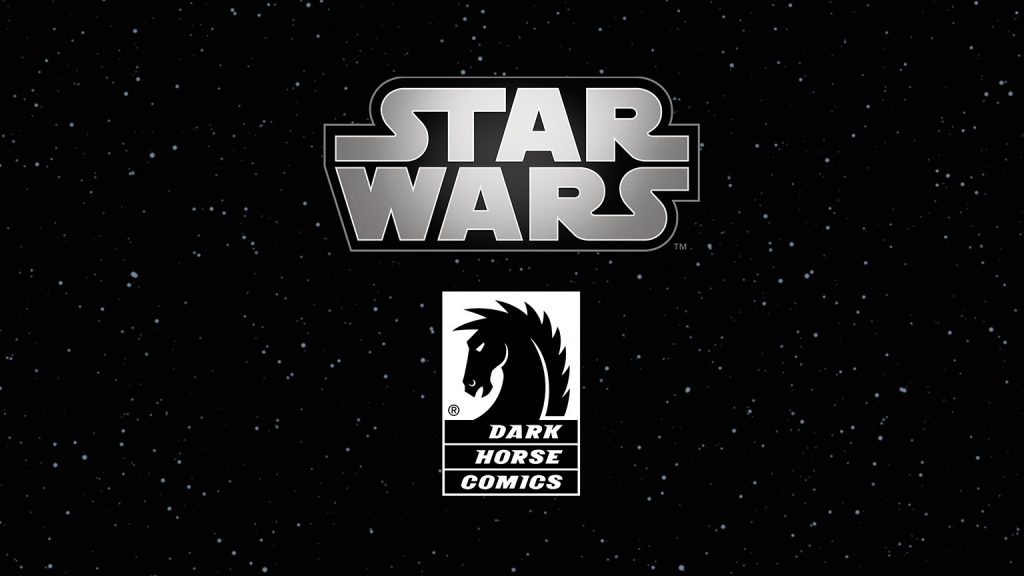 1. Star Wars, Horsing Around Again
Name a less iconic duo than Marvel and all-ages comics. I'll wait.
Forever.
Because there are none.
Proving that point, Dark Horse has regained the license to publish all-ages Star Wars comics and graphic novels after IDW lost it a little while back. Given that Marvel is publishing Star Wars comics for teens and above, you'd think that publisher would be a consideration, but as per usual, likely (or obvious) Marvel properties continue to be farmed out to other publishers. We'll address that in a second.
First off, that's a big win for Dark Horse. There was a lot of hemming and hawing about the publisher's future after they lost a bevy of licenses – including Star Wars! – a few years back. They could have folded, but instead they seem to have found an alternative path that works even better for them, with a mix of art books and video game tie-ins supporting the comic work. And now at least one of the licenses has returned to a degree (Marvel maintains the adult oriented stories), and they're looking good in the end. It really is a surprising turnaround, but it was one that clearly had a plan behind it.
Second off, I continue to not understand Marvel's allergy to all-ages comics. I know there's merit in leaning into your strengths, and it's clear that they do not view all-ages comics as their strength – especially considering that isn't where any of their editorial team specializes – but it remains wild to me that the all-ages component of the publisher isn't treated as an opportunity, unless you mean an opportunity for outsourcing. It's super weird.
2. Webtoon, Getting Unscrolled
Evidently unsatisfied by dominating one market, Webtoon's taking its talents to the printed page, as they announced this week they'll be launching Webtoon Unscrolled in Fall 2022. This effort will bring 12 graphic novels to the market each year, and it gives the successful Webtoon creators who haven't made book deals – shouts to Rachel Smythe and Lore Olympus – or lit the world on fire on Kickstarter (keep on, keepin' on Mongie aka Leeanne M. Krecic, the cartoonist behind the enormously enjoyable Let's Play) a chance to see their projects come to life in print.
They have a smart mix of genres and talents in the first wave, with one standout being the quite popular and honestly rather charming romance series True Beauty from Yaongyi. And the whole endeavor is being led by someone with a ton of experience in newly hired executive editor Bobbie Chase, someone with roots at Marvel (one of the cadre of Editors-in-Chief when Marvel decided to have one for each line at the publisher in the 1990s) and more recently DC, as she adeptly took on many tasks as the publisher's vice president/executive editor of young reader and talent development. Among those was being a driver of DC and Webtoon's partnership. She's a perfect person for the job.
The book market graphic novel space has grown increasingly crowded in recent years, and it can be tough to make a mark in it. But one thing that helps make that happen is already being extremely popular, something that Webtoon already is. More to come, but this is a big, exciting deal. I'll be interested to see how this one goes, but I have high hopes.
The rest of this article is for
subscribers only.
Want to read it? A monthly SKTCHD subscription is just $4.99, or the price of one Marvel #1.
Or for the lower rate, you can sign up on our quarterly plan for just $3.99 a month, or the price of one regularly priced comic.
Want the lowest price? Sign up for the Annual Plan, which is just $2.99 a month.
Learn more about what you get with a subscription