Comics Disassembled: Ten Things of Note from the Past Week in Comics, Led by Greater Distribution Distribution
In the latest edition of Comics Disassembled, the single-issue distribution world keeps on spinning. Let's look at that and more in my exploration of ten things I liked or didn't like from the week of comics.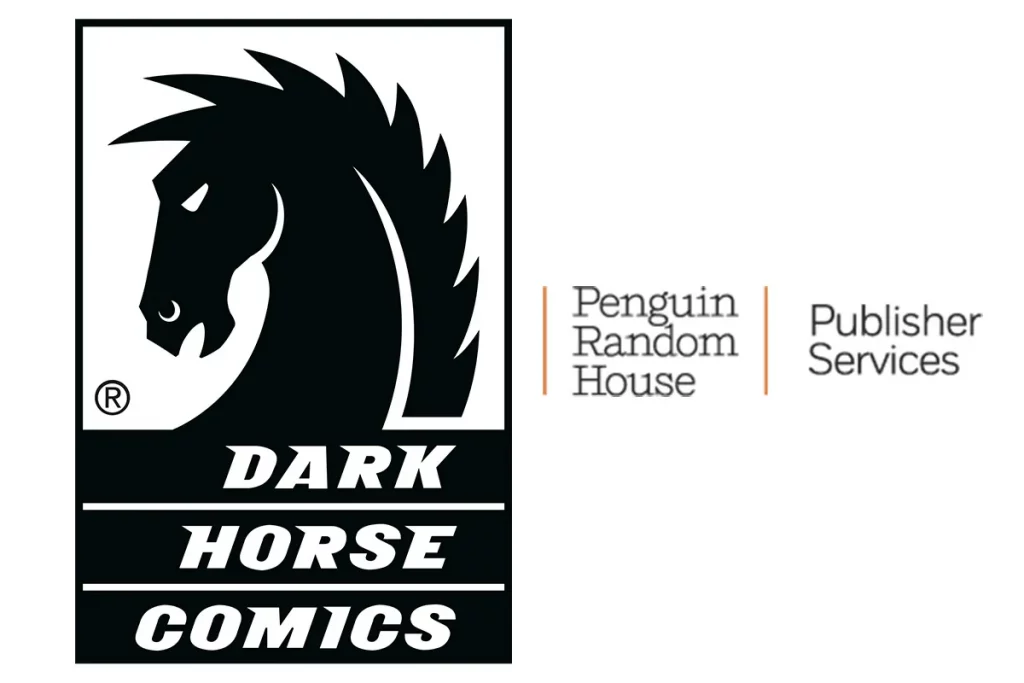 1. Dark Horse, Getting (Penguin) Random (House)
This is one of those bits of news that's undeniably important but just sort of is what it is. Dark Horse Comics signed an exclusive deal to have its single-issues distributed by Penguin Random House starting on June 1 of 2023, aligning its comics with its collections and graphic novels, as PRH already handled the publisher's book market presence. This felt like a domino that was going to fall eventually, and now, it has. That revs up PRH's total publisher number on the single-issue side to three, as Dark Horse joins Marvel and IDW.
That of course means that Dark Horse will no longer be with Diamond Comic Distributors, at least as a direct distributor, because they'll still sell Dark Horse releases to shops as a wholesaler like they do with Marvel and IDW. Diamond responded to the news with a smile rather than pain – although I suspect the smile looked more like this – as Diamond's President Steve Geppi used Dark Horse's departure to act like a jilted lover in his statement, noting that things are still going great and that there are many more fish in the sea. And, in some ways, he's not wrong. As Geppi emphasized, Dark Horse's impact might be overstated in name, and the distributor has been rolling deeper than ever with products outside of comics. It's just a little funny to see an industry leader elect to roast a departing, long-time customer in such a way.
Interestingly enough, as John Jackson Miller noted on Twitter, this transition will make Penguin Random House the biggest distributor in the direct market, at least if projections hold. While some of the math is fuzzy – especially with the wholesaling and the number of multi-distributor publishers, to say nothing of the potential impact Universal Distribution will have on all of this and the fact that we basically have no valid industry-wide sales data anymore – that's still interesting! Does it mean much? Maybe not, at least outside of the fluid state of direct market distribution right now. But it is interesting nonetheless!
2. ShortBox Comics Fair, Cometh
October means many things. The full embrace of Fall as a season. Watching lots of scary movies. Reese's Peanut Butter Pumpkins becoming a percentage of my diet that's frankly ill-advised. But when it comes to comics, it also means the ShortBox Comics Fair – a digital comics fair run by ShortBox's Zainab Akhtar and featuring new comics from 100+ talented creators – is here, and that's exciting news indeed.
The third annual ShortBox Comics Fair will run from October 1 to October 31, and it will feature talented creators like Chan Chau, Blue Delliquanti, Ben Sears, A.C. Esguerra, Sarah Winifred Searle, and many, many others debuting new works on a platform that elevates the work and allows readers both near and far to discover these wondrous comics. That makes it one of the coolest events of the year, and something you should definitely keep an eye on when it debuts at the turn of the month, especially if you're interested in discovering new, exciting creators. Which, I have to imagine you are, because who doesn't like fantastic new comics? If you do, then don't forget to stop by the ShortBox Comics Fair throughout October for all kinds of fun things. I know I will be!
The rest of this article is for
subscribers only.
Want to read it? A monthly SKTCHD subscription is just $4.99, or the price of one Marvel #1.
Or for the lower rate, you can sign up on our quarterly plan for just $3.99 a month, or the price of one regularly priced comic.
Want the lowest price? Sign up for the Annual Plan, which is just $2.99 a month.
Learn more about what you get with a subscription