Comics Disassembled: Ten Things of Note from the Past Week in Comics, Led by New ShortBox!
It's a big, interesting week in the wider world of comics, so let's look at some of the items that caught my eye the most in Comics Disassembled, a look at ten things I liked or didn't like from the week of comics. This week, we're led by an exciting comic, which is always a lovely place to start.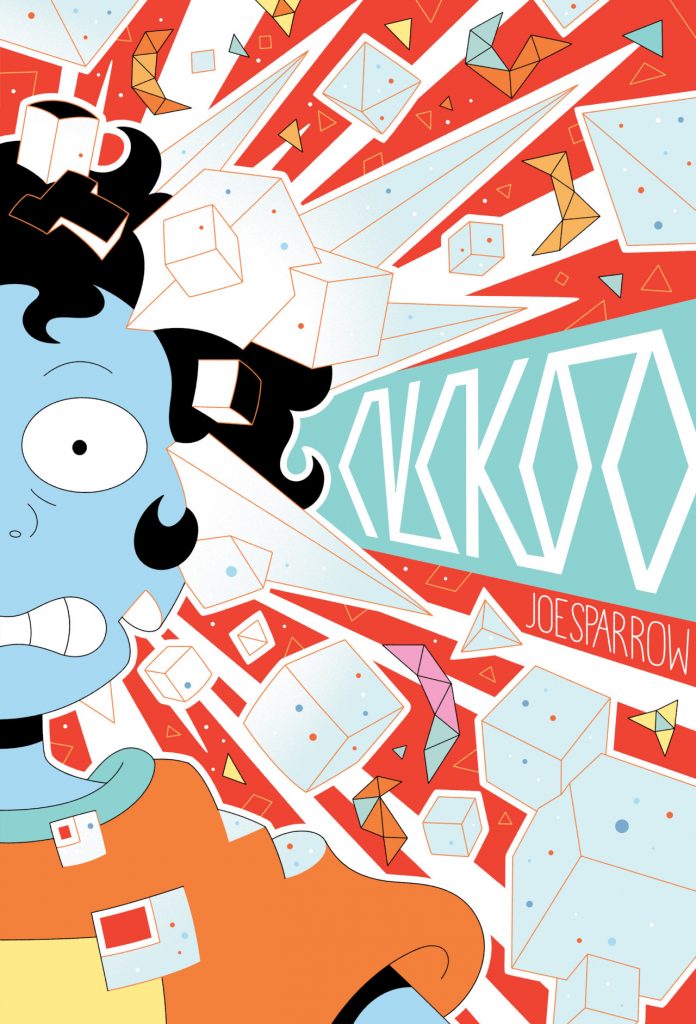 1. ShortBox, Getting Cuckoo
Each new ShortBox release is worth celebrating, and this week, we have a doozy, as the publisher is Kickstarting a new graphic novel from cartoonist Joe Sparrow. Sparrow's the Eisner-nominated cartoonist behind Homunculus, as well as the recent – and really quite good – short Harvest, also published by ShortBox, so that makes it extra interesting.
This new graphic novel is called Cuckoo, and to steal a quick synopsis from the Kickstarter, it's about "Dorothy, a girl who finds herself developing specific abilities, and her journey in deciding who she will become," with the story seemingly being a blend between the fantastical aspect in that synopsis and the thoughtful everyday elements of life that Sparrow is so good at connecting. It's really about life, and all the complexities that being a gifted person adds to that experience.
The book is already funded, which happened quite rapidly, as it deserved to be. That means that if you back it, you'll get it, for sure. I already did, and at a level that doesn't just get me Cuckoo but also Homunculus, a book from Sparrow I haven't read. Given that ShortBox is one of the most interesting publishers around, that Sparrow is a fierce talent, and that this book looks wonderful, I highly recommend checking it out, because there's a lot to love here for comic lovers.
2. Floating World, Ending Eras (and Moving)
A while back, I wrote about my love of Portland's Floating World Comics, a one-of-a-kind comic shop, and one that was a crucial part of not just my visits to Portland, Oregon, but of my favorite walking route around the city. Its location was part of its very identity to me, a place I could find with my eyes closed despite it being in a city I rarely visit. I love the store itself, of course, as its mix of an exemplary and broad collection of comics and zines as well as its world-class staff make it a must for any discerning comic fan in the area. But that location just fit it like a glove.
And yet, that era is now ending, as it's leaving its old home of the Old Town Chinatown neighborhood and moving…to a mall?! It's actually a great thing, though, as it sounds like this mall – the Lloyd Center – is a real up-and-coming space as it adjusts to the shifting landscape of retail in this very strange time we're in. If you ignore the fact that malls are often quite weird (or lean into that, even), then the amenities are through the roof. Great neighbors! Amazing parking! A still good location that's really not too far from Floating World's previous one! There are a lot of plusses there, even though it's sad to see the shop move, especially considering I was unable to visit in July as planned because I came down with COVID.
Alas.
But best of luck to Team Floating World in the move. I hope it proves to be a successful one, and one that results in big gains and an exciting future for this wonderful shop.
The rest of this article is for
subscribers only.
Want to read it? A monthly SKTCHD subscription is just $4.99, or the price of one Marvel #1.
Or for the lower rate, you can sign up on our quarterly plan for just $3.99 a month, or the price of one regularly priced comic.
Want the lowest price? Sign up for the Annual Plan, which is just $2.99 a month.
Learn more about what you get with a subscription