Retail Watch: Fantom Comics' Most Subscribed Comics of October 2015
A comic shop shares its most pulled titles of October
In comics, pretty much the only information we have as to what "sells" is what is ordered by comic shops. Diamond releases that information, an even that is based off a formula we don't understand to be extrapolated by kind folks like John Jackson Miller of Comichron The question often arises though: what is actually generating interest in shops? What has readers excited?
Thankfully, Fantom Comics in Washington DC – more specifically their employee Jake Shapiro – tracks that type of information, and their owner Matthew Klokel was kind enough to share it with SKTCHD. We'll be sharing other types of information, but this week, we'll be starting with the comics that had the most customers subscribing to them in his shop in October. Fantom's original piece – which was written by Shapiro – is on Tumblr, but you can read it here with Klokel's permission. Take a look and get some fascinating insight into the biggest movers and shakers in a top U.S. shop.
---
For the past couple months we've been keeping track of our subscribers' most-pulled books each week. We've compiled enough data now to look at the entirety of October as well as compare it to September's pulls (check out our September data here).
Remember these are only subscription numbers, not total sales, so it represents our regular customers rather than casual walk-ins. It also means #1 issues are under-represented, as people tend to pick up the first issue off the rack before they subscribe to it.
Without further ado, FUN WITH NUMBERRRRS.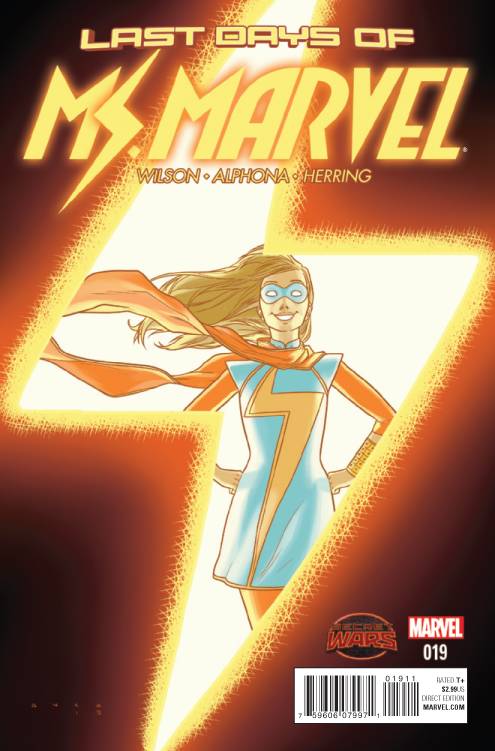 1. Ms. Marvel #19 – G. Willow Wilson and Adrian Alphona (Marvel)
In exactly the same position as Ms. Marvel #18 last month, Kamala Khan's saga continues to be our bestselling comic not called Saga. This is the final issue before Marvel's mandatory reboot, and Marvel's final $2.99 issue.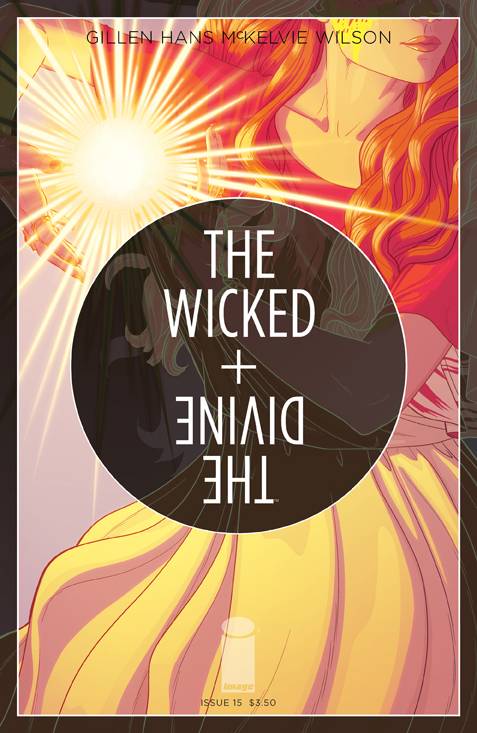 2. The Wicked + the Divine #15 – Kieron Gillen and Stephanie Hans (Image)
The lack of a Bitch Planet this month bumps up WicDiv to number 2, but aside from that, the series has also gained more subscribers over its previous issue than any other title on this month's list–rare for a series this far in. The high-profile Stephanie Hans guest art probably has something to do with it, and we hope to see the trend continue with the hotly-anticipated Leila del Duca and Brandon Graham issues in November and December.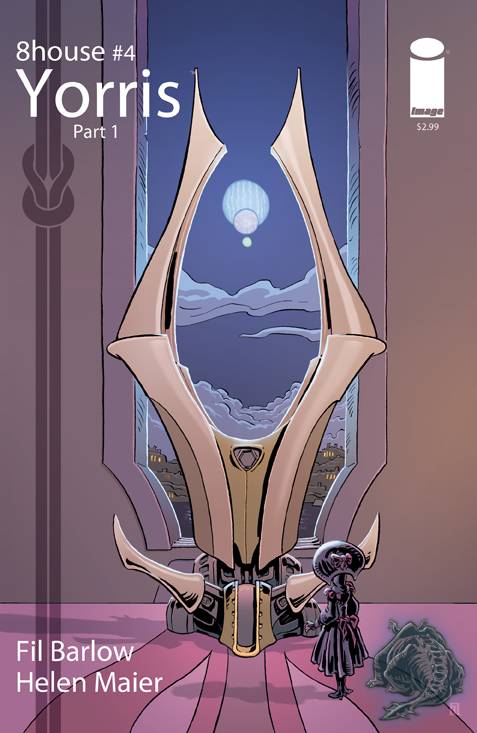 3. 8house #4: Yorris – Fil Barlow and Helen Maier (Image)
The Bitch Planet absence this month also bumps up 8house, which has managed to maintain a steady readership even with the storylines and artists beginning to jump all over the place. Image books tend to rely heavily on trade paperback sales, but the way 8house is structured, it probably won't get collected editions for a while–hopefully the single issue sales are enough to sustain it. Glad to see such an unconventional series performing so well though!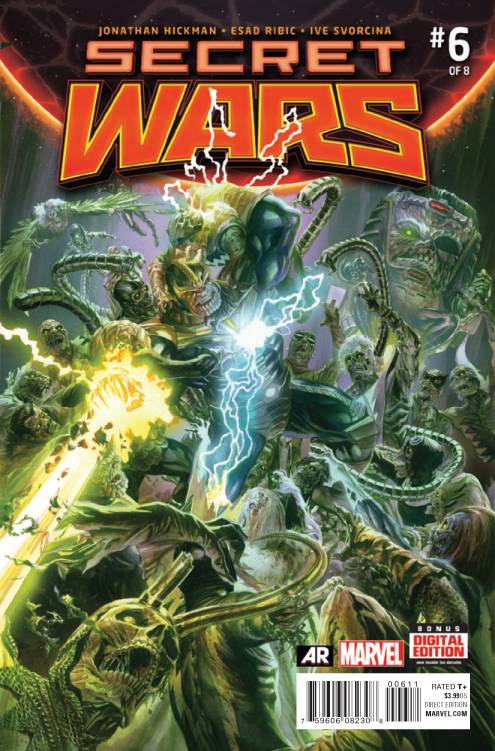 4 (tie). Secret Wars #6 – Jonathan Hickman and Esad Ribić (Marvel)
We pride ourselves on the strong sales numbers of non-traditional comics at our store, but a Big Summer Event is still a Big Summer Event. It's losing steam, though, delayed so much that Marvel is rebooting the rest of its ongoing series before Secret Wars even wraps up; I guess the Event That Will Change Everything didn't really Change Everything.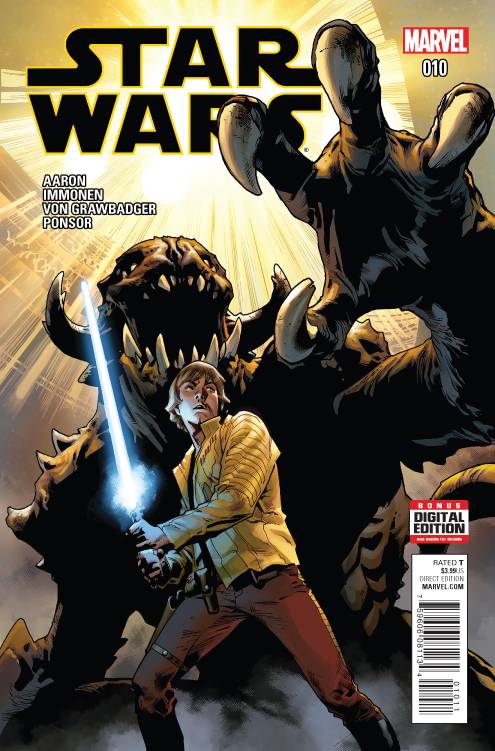 4 (tie). Star Wars #10 – Jason Aaron and Stuart Immonen (Marvel)
Same spot as Star Wars #9 last month. Maybe a few people are excited for that movie coming out. The Stuart Immonen guest art helps a lot, too!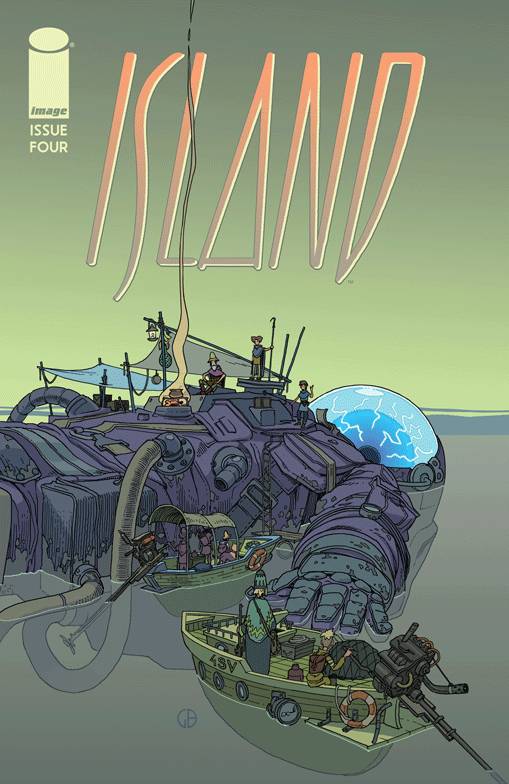 6. Island magazine #4 – Brandon Graham, Farel Dalrymple, Gael Bertrand (Image)
Island holds steady at the same position it was in last month–keep in mind this is a $7.99 book, so if we were going off dollar amounts rather than unit sales, Island would easily top the list. The anthology magazine continues to push the boundaries of the medium, and occupies this strange space where it's not a single issue but not quite a trade paperback–we'd like to see more books in this gray middle area, and hopefully with the revamped Grant Morrison Heavy Metal coming up in a few months, the magazine format can expand and flourish in the North American market.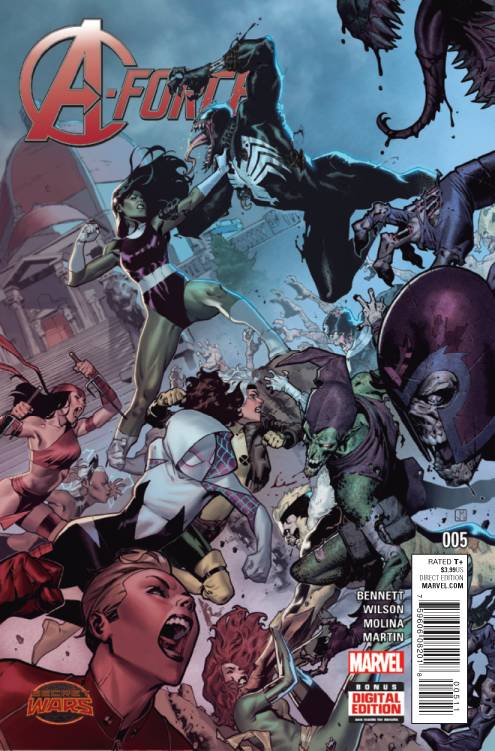 7 (tie). A-Force #5 – G. Willow Wilson, Marguerite Bennett, Jorge Molina (Marvel)
Up one spot from last month, this is the final A-Force issue of the Secret Wars tie-in miniseries before it reboots as a regular ongoing series. Along with Ms. Marvel, A-Force is G. Willow Wilson's second book on this list!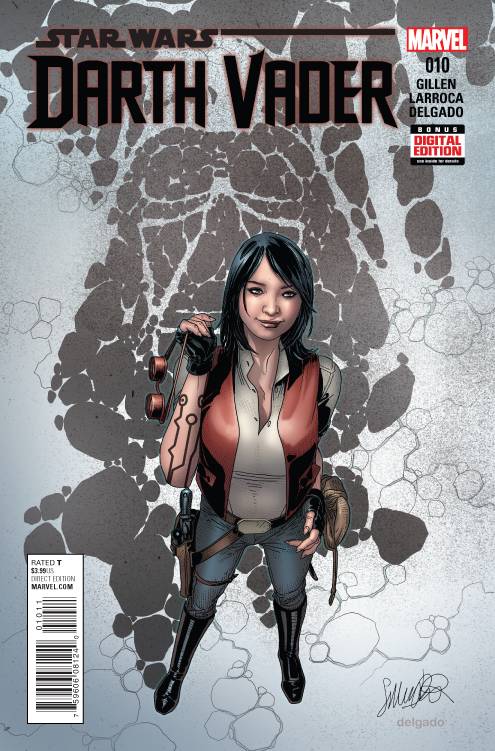 7 (tie). Darth Vader #10 – Kieron Gillen and Salvador Larroca (Marvel)
Exactly the same place it was in last month, and there's more…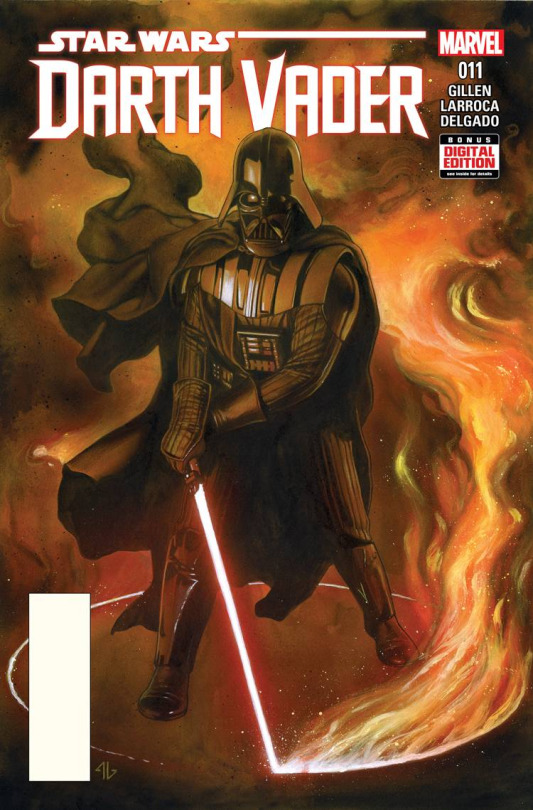 7 (tie). Darth Vader #11 – Kieron Gillen and Salvador Larroca (Marvel)
Two Darth Vader issues in one month! Time will tell if this is clever pacing or oversaturation–Marvel seems to be doing this a lot lately, particularly with Star Wars books. And if you add this to the other Darth Vader and WicDiv, Kieron Gillen dominates our top-10 list with three books in October.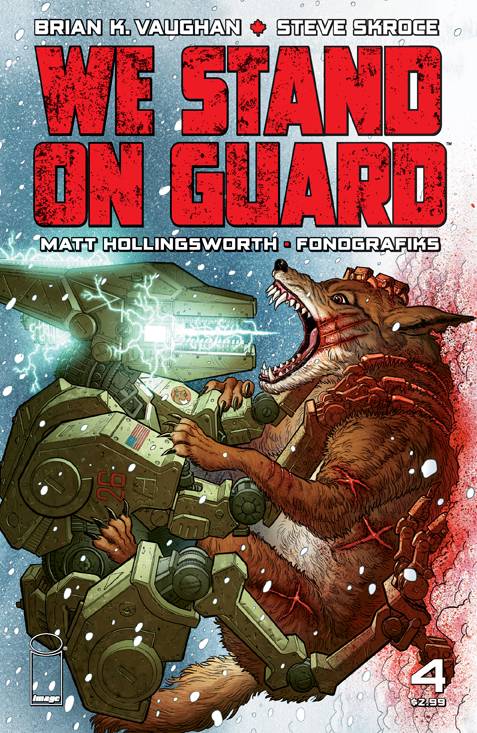 10. We Stand on Guard #4 – Brian K. Vaughan and Steve Skroce (Image)
With no Saga this month, Brian K. Vaughan fans have to settle for this Canadian freedom fighter series–we look forward to seeing how well BKV's other new series Paper Girls performs in November, as well as how handily Saga spanks everything else once it finally returns.
Thanks a ton to Jake Shapiro for the piece and Matthew Klokel at Fantom Comics for sharing this and giving us permission to run it at SKTCHD. Rankings derived from pull list customers at Fantom Comics in Washington DC. Header photo from Brightest Young Things' article about Fantom Comics new location.