Comics Disassembled: Ten Things of Note from the Past Week in Comics, Led by Publishers Vaulting Upwards
Exciting comics! Goofy articles! Chip Zdarsky doing things! It's a big, fun week for Comics Disassembled, my look at ten things I liked or didn't like from the week of comics, but everything is going to kick off in the only place it could: for one extremely unusual case of crowdfunding, and the company on the receiving end.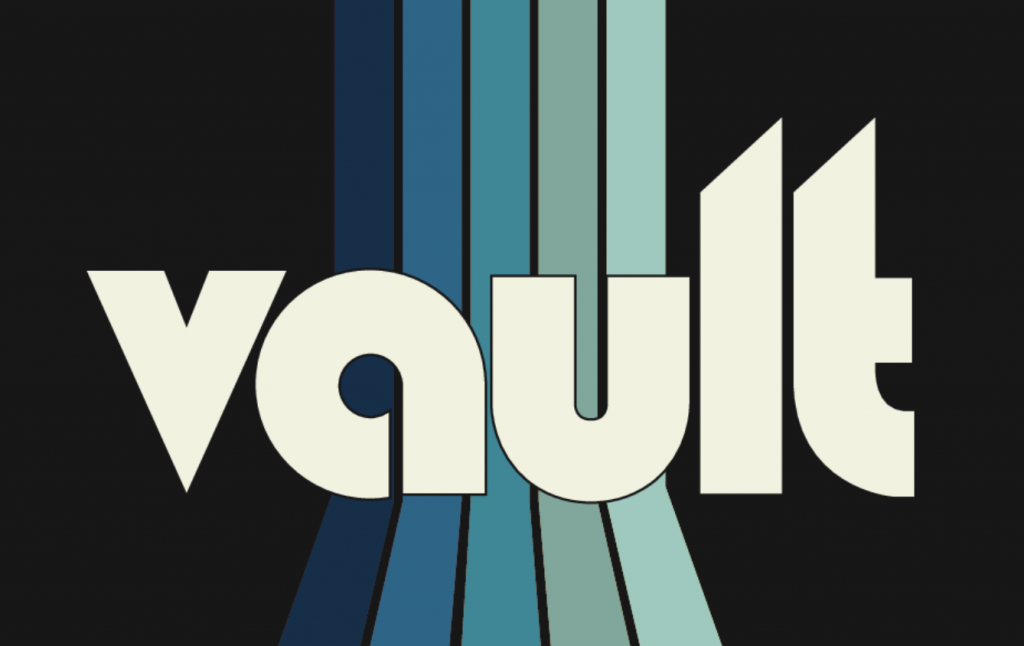 1. Vault Comics, 100% Funded
File this one under "I don't exactly know what it means but I'm interested." It seems like Vault Comics opened its own vault for reinforcement, as a motley crew of investors – which includes either directly or by proxy the band Metallica (sort of), a healthcare entrepreneur, a global talent agency, and an activist investor of some renown, amongst others – poured money into the company in a deal announced at Forbes.
It's an unusual thing, especially considering Vault's game is largely oriented around original properties that have been labeled "creator-owned." Given that this investment is purported to be in support of an effort to "expand its publishing efforts and build out a media pipeline for its IP," all of this gets a little nebulous once investors get in there. The good news is, the original founders – aka the Wassel family, led by Damian and Adrian Wassel and their cousin Nathan Gooden – still maintain control of the company via a majority.
Again, I don't know exactly what this means, and so to suggest otherwise would be irresponsible. I do know this ties into what I've been hearing a lot over the past year, and that's that big fish are swimming in the relatively smaller comic book pond looking for opportunities both because of the explosive growth in the field and, mostly, due to the value of controlling intellectual property. This doesn't get those investors there, it seems, at least not really. But what it does do is it gives Vault – a publisher who is respected by a lot of creators I talk to – the opportunity to grow and maybe try to become something more. That's a good thing, because the industry (particularly the direct market side) could always use bigger, better opportunities for the storytellers in the field. Hopefully this proves to be that, but it's one to watch going forward, for sure.
One final note: the Forbes article noted the influence of Keanu Reeves' success with BRZRKR as a motivating factor. That led to Damian Wassel calling that a "motivating insight," before the article notes that we should expect some "exciting announcements from the imprint in the months to come." That's interesting. The whole celebrity creating IP play is certainly an angle, but one that hasn't been Vault's game so far. Maybe that's where the line is split for Vault in the future, between those kinds of plays and the more straightforward original properties from comic creators. It was a fascinating note to conclude the article with, and I'll be curious to see if other publishers looked at BRZRKR and thought, "We really need our own Keanu." I guess we'll find out!
2. Trung Le Nguyen, Following Up
There are some names that guarantee my excitement whenever a new project is announced. One of those is Trung Le Nguyen, the cartoonist behind the Random House Graphic graphic novel The Magic Fish. Nguyen's one of the most phenomenally gifted cartoonists today and genuinely one of the most intimidatingly smart people that's ever been on Off Panel – while being as kind as can be – and I've eagerly anticipated whatever comes next because of all of that. Now we know, even though we also know it's a long ways away, because that's how the book market rolls and, you know, graphic novels are not exactly easy.
It's another Random House Graphic release called Angelica and The Bear Prince, and it's about a 17-year-old named Angelica who struggles to balance all facets of her life, not the least of which is her feelings towards a mysterious boy in a bear costume in a play at her theater internship. While not a one-for-one with The Magic Fish, the theater wrinkle opens up a similar marriage of fantastical elements and the deeply personal, all while a young person goes through a personal journey. We know Nguyen can crush that. We also know Trung can draw the living hell out of anything, and as per usual, the early art looks like a beautiful blend of precious, detail, and personality.
I'm here for this book, even if I'll be here a while. It's coming in 2025. Look for it then, as Nguyen continues his ascent up the greats in the YA cartoonist space with this upcoming release.
The rest of this article is for
subscribers only.
Want to read it? A monthly SKTCHD subscription is just $4.99, or the price of one Marvel #1.
Or for the lower rate, you can sign up on our quarterly plan for just $3.99 a month, or the price of one regularly priced comic.
Want the lowest price? Sign up for the Annual Plan, which is just $2.99 a month.
Learn more about what you get with a subscription