Comics Disassembled: Ten Things of Note from the Past Week in Comics, Led by Releases Finally Releasing
It's a delightful week on Comics Disassembled, as I share ten things I liked or didn't like from the week of comics, and there's only one thing I didn't like in here. That's a good week! Yeah!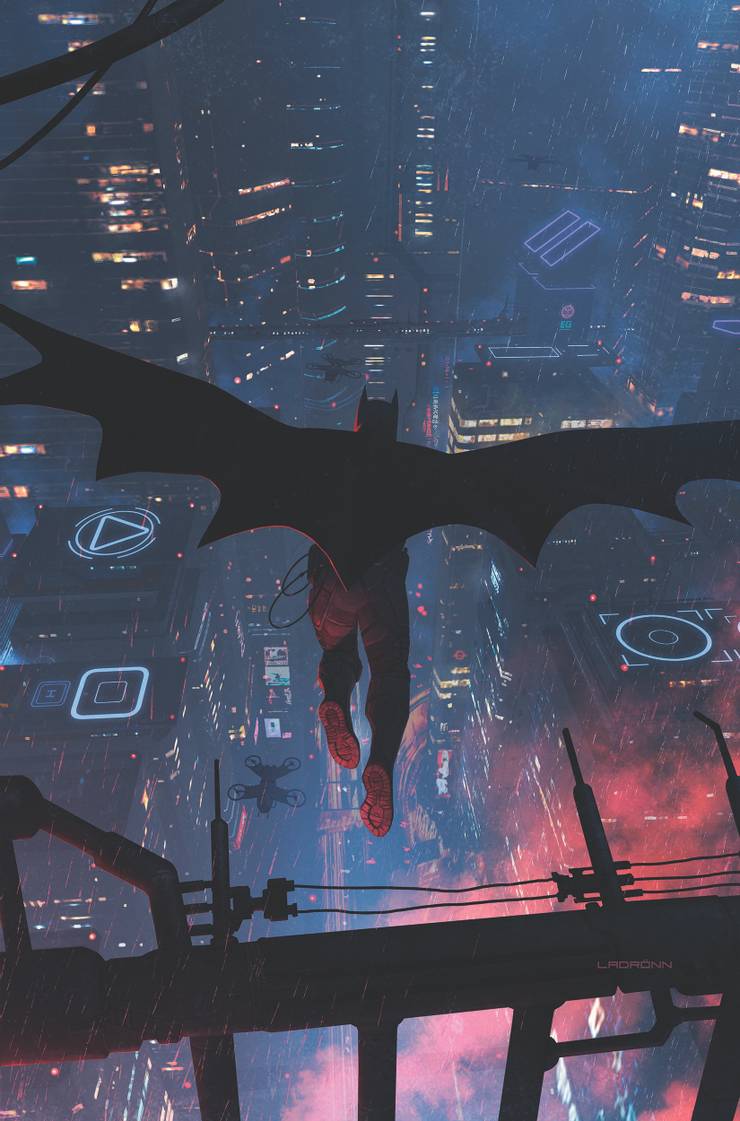 1. John Ridley, (Officially) Going Batty
First off, before I move into this actual news item: how about that Ladrönn cover above? That thing is absurdly gorgeous, even for Ladrönn's standards.
Second off, the eternally discussed Batman story screenwriter John Ridley has been rumored to be telling is officially, officially happening, with its first issue arriving on January 21st. Here's what we know: that Ladrönn cover rules; Nick Derington is drawing it, which also rules; and it's a four issue mini-series. Here's what we might know: Batman will likely be a person of color in this story, and quite possibly Duke Thomas. Here's what we don't know: what this comic is called.
What we really know is with Ridley and Derington onboard and Ladronn on covers and design, this comic should be fantastic even if we don't know who it will be about or what it will be called. Most importantly, we know it's actually coming, but for real this time. That's a good thing, because it should be a heck of a comic.
2. Milestone, Returning (Officially)
Speaking of long discussed DC efforts, Milestone is finally, officially returning! The beloved universe of superheroes starring black characters – like Static, Hardware, Icon and beyond – created by black creators, including the departed Dwayne McDuffie, Denys Cowan, and others, is coming back in a major way in 2021. It's actually quite the robust and modern plan, as Static leads things off with a new digital comic in February, then Reggie Hudlin and Kyle Baker are publishing a graphic novel featuring the character, and then a new series starring Icon and Rocket will arrive from Hudlin and Cowan. If that's not all, there are plans for movies, animation, and potentially even podcasts.
That's all extremely rad. It's been a bummer to see how slow Milestone's return was rolled, but the fact it's coming in a way that does it right and does it big is exciting. There's a ton of potential for this universe, as it has only become more relevant with the passage of time. I'm here for it, just like I am here for the plan they've put together.
The rest of this article is for
subscribers only.
Want to read it? A monthly SKTCHD subscription is just $4.99, or the price of one Marvel #1.
Or for the lower rate, you can sign up on our quarterly plan for just $3.99 a month, or the price of one regularly priced comic.
Want only the longform content? Sign up for the monthly longforms only plan, which is just $2.99 a month.
Learn more about what you get with a subscription