Comics Disassembled: Ten Things of Note from the Past Week in Comics, Led by Some Bad, Bad News
It's rare that this column has so many news items to pick from in a given week. It's also rare that so many of them are fairly miserable news. Unfortunately, I don't make the news. I just write about it. Let's look at the latest in Comics Disassembled, as I share ten things I liked or didn't like from the week of comics, led by…something I wish I didn't have to write about!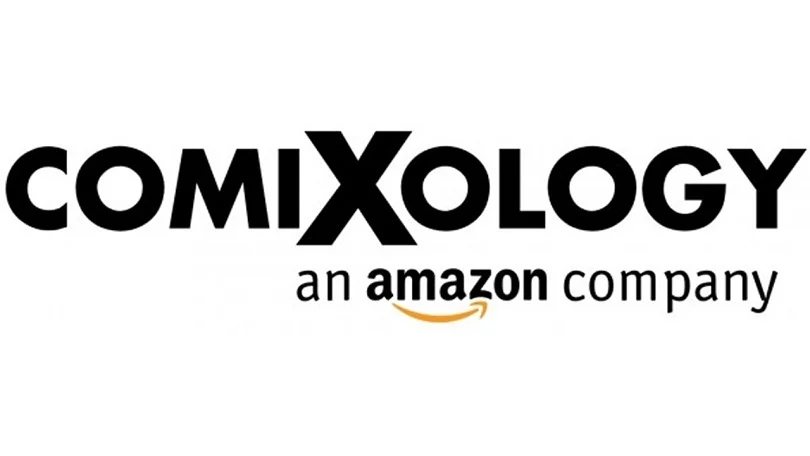 1. The Assassination of Comixology by the Coward Amazon
As you may have heard, Comixology — the once vaunted digital comics giant turned wounded digital comics giant during its time being owned by Amazon — laid off somewhere between 50 and 75% of its staff, per one of the folks that was amongst their number in now former employee Scott McGovern. The next day, McGovern shared an update, noting the actual number was "closer to 75%," a staggering percentage of the staff at a company that despite all its challenges, often had a passionate crew who loved what they did. This was all a part of even more significant cuts at Amazon, as 6% or roughly 18,000 of its employees were laid off this week as the tech sector continues to see a downturn.
There are three places we can go from here: What this means, where things are headed, and the human cost behind it all. Let's start with the human side of it. While the headliner of McGovern's thread was the revelation of the number cut at Comixology, the majority of it focused on his experience there, describing it as, "The best job I ever had, and the best people I ever worked with." That's a side of all this people often forget. I know it was last year when Comixology was going through its much-maligned update, one in which employees were doing the best they could to make work, working long hours to resolve issues caused by decisions that weren't their own. They were cooked all the same.
I've known Scott for a little bit, and as a patron of Off Panel, I'm sure he'd prefer to have showed up in this very column for a much happier reason. But people like McGovern were what made the platform whatever type of special it ever was, and I cannot even imagine how heartbreaking it must be to build something you care about with people you love and then have all this happen. The human cost is real, and I hope all the smart, smart people formerly of Comixology land on their feet at a place that deserves them. Because Amazon certainly doesn't.
As for what this means and where things are headed, that's a little more difficult to determine. Heidi MacDonald at The Beat (who will appear frequently in this column!) spoke to insiders still at the company who shared that there will be sequenced departures from the company as they work to finalize the migration of the platform in full to Amazon, as they've been doing for somehow less than a year. Evidently those same insiders were uncertain about whether the Comixology name would continue past the conclusion of that migration. No one knows for sure right now.
My guess is it will in the way designer Tom Muller suggested on Twitter, as his "completely uninformed, unsolicited, slightly educated guess would be that ComiXology won't disappear, it will just become a wholesale part of the Kindle platform—which is what has been happening already." That sounds about right, if only because this past year has seemingly been all about merging everything Comixology with the Amazon mothership, no matter how many existing users would have preferred things to stay the same.
I suspect we won't find out officially for a while, but at the same time, for all intents and purpose, Comixology is dead already. The dedicated online store and the clarity it brought to shopping is gone. The app has changed dramatically. If you live in other countries, god only knows how you can even buy comics from them. That doesn't mean digital comics won't be sold by what remains, and that publishers won't earn profit from that. It just means the entity once known as Comixology is living in name only.
What's next for digital is anyone's guess. I know there are other platforms gearing up to be more than they are, but given how flat growth has been in the digital download side of comics, it's entirely possible that the future might be leaning even more towards subscription services like Marvel Unlimited and DC Universe Infinite. What that means for publishers outside that pair is uncertain, but I'm sure that conversations are being had this week on that very subject, even if I'm not sure how sizable of a piece of the pie direct download digital is viewed as for publishers outside the top few houses.
I'll say this, though: There's a real opportunity for someone to swoop in and dominate the space, and plenty of able, skilled workers with significant experience in it now available to be hired. Hopefully someone smart brings all that together to create a solution that works much better than this hot mess does.
2. Two Halves, Making an Awkward Pair
After a stretch of what seemed like wall-to-wall bad news in comics, leave it to Heidi MacDonald at The Beat to uncover some good news! It seems as if the Bookscan data — meaning sales in bookstores to customers — is out, and within it, there are positive signs for comics: Adult Graphic Novels rose as a category by 4.6% in 2022! That's a big deal. 2021 was already the biggest year ever for that channel, and 2022 is even bigger, which is incredible. This doesn't even include kids graphic novels, so this is almost assuredly manga leading the way as it did last year and likely will do for the foreseeable future. But up is up, and up is good!
One thing I will say about that piece, though, is I'm not sure I agree with one of Heidi's takes in it. In the final paragraph, she notes about the big sales, "Reading Twitter and seeing the collective sense of unease in the industry would make you think that sales were in the toilet in '22." That might be true, but the unease presented of late haven't ever been about 2022 sales — at least by good faith actors, as you can't put too much stock into what the yelly set on Twitter might have to say — they're about what's coming next and the trepidation surrounding where things are headed. And this isn't just comic shops. Some bookstores I've talked to have been on the same page. There are bad business practices that have worked before but aren't seemingly working as well now — and these could have a major impact on where things are headed.
A good walkthrough on just what I mean was published effectively simultaneously as that Bookscan piece on The Beat, as retailer Brian Hibbs wrote about "What's Wrong with the Periodical?" in his Tilting at Windmills column. While most of what he writes about won't be too unfamiliar to those that have been reading my pieces and listening to my podcasts the past few months, it's an excellent summation about all the problems with that format and the very real impact it's having on comic shops. And sure, the slow death of the single-issue comic isn't something that will stop the manga train from going on forever. But it's still a problem, and something that could be quite costly in 2023 and beyond if better behavior isn't adopted in the near term.
Heidi's right, though. Sales being up once again in the book market is great news. But it doesn't mean that some level of concern isn't warranted, and that warning signs about the future aren't there just because the past was a success.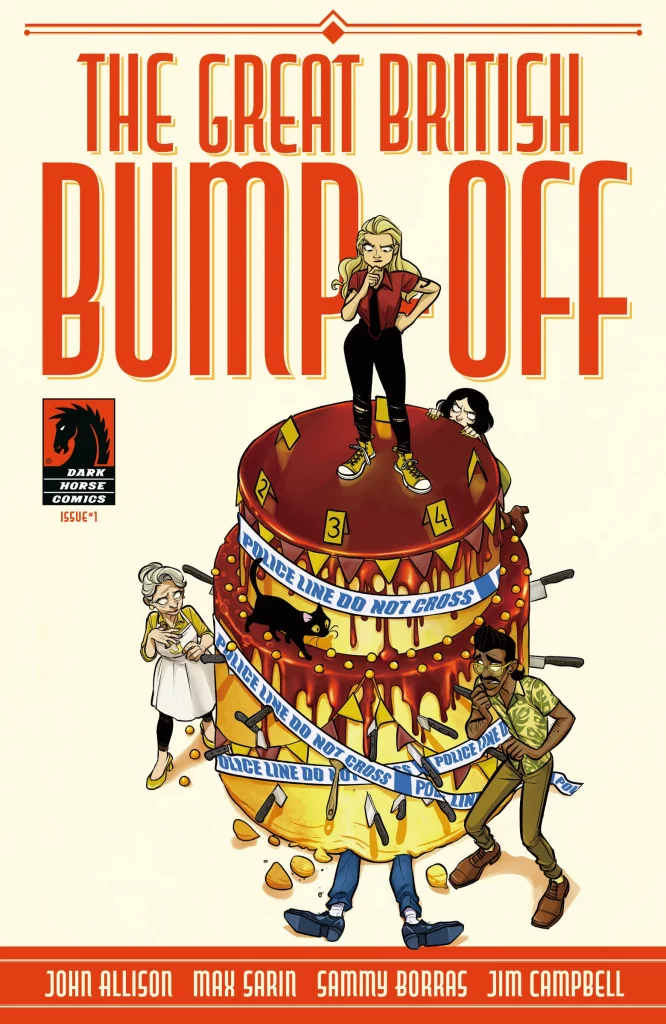 3. WHAT'S THAT? IS THAT…JOHN ALLISON AND MAX SARIN'S MUSIC?!?!
In the world's most beautiful news, one of the finest teams in the history (?!?!?!) of comics, John Allison and Max Sarin of Giant Days and Wicked Things fame, are teaming up for another title. This time it's over at Dark Horse Comics, and it's The Great British Bump-Off, a mystery/Great British Bake-Off riff starring none other than Shauna Wickle of Bad Machinery fame (which, for those that don't know, is the finest of all Tackleverse confections). Wickle was one of the mystery kids over in that comic, and while we've had plenty of my beloved Lottie Grote, as well as even a decent amount of Mildred Haversham and Little Claire/Claire Little, Shauna hasn't had as much shine.
But she's back! And John Allison gets to make baking show gags! And mysteries! And Max Sarin gets to draw it! And I get to look at it!
Excalamations!
I am very excited about this, clearly. This four-issue miniseries launches in April, and I am all the way onboard for whatever hijinks and tomfoolery this comic will get up to. You should be too.
The rest of this article is for
subscribers only.
Want to read it? A monthly SKTCHD subscription is just $4.99, or the price of one Marvel #1.
Or for the lower rate, you can sign up on our quarterly plan for just $3.99 a month, or the price of one regularly priced comic.
Want the lowest price? Sign up for the Annual Plan, which is just $2.99 a month.
Learn more about what you get with a subscription