Comics Disassembled: Ten Things of Note from the Past Week in Comics, Led by the Corp Arriving
This column was going to be one thing this week, but then a bunch of news dropped, and then it became another thing. This is the thing it became.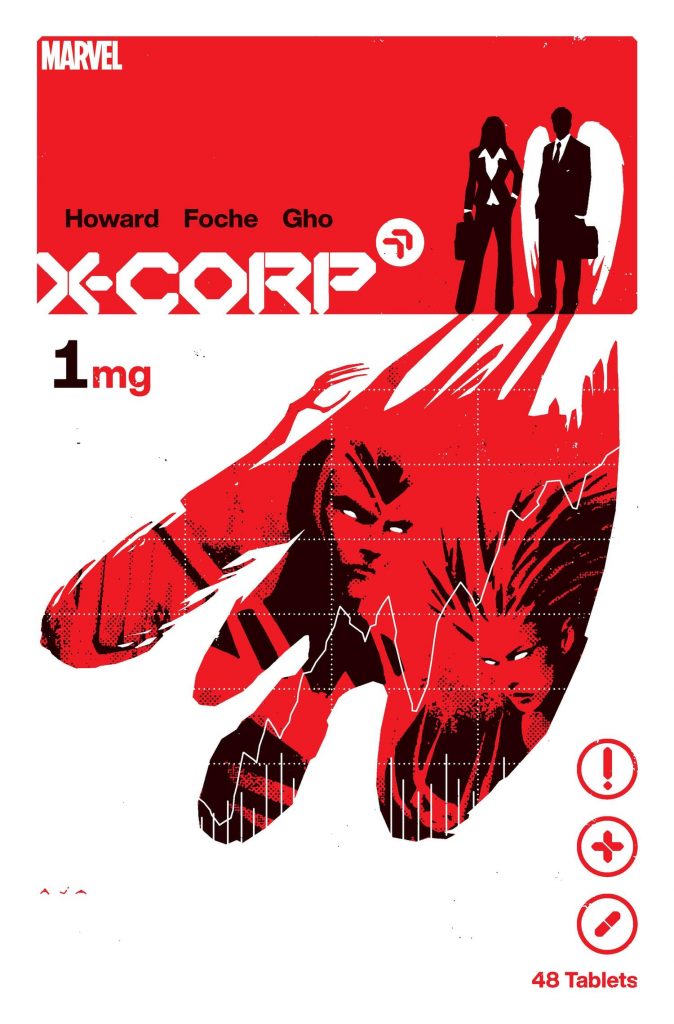 1. X-Corp, Stands Revealed
The first time we heard of X-Corp as a title it was because the letters column of Captain Marvel said that title's artist, Carmen Carnero, would be departing to draw X-Corp and that it would be debuting on February 2nd. That was on October 16th, 2019, roughly 5,000 years ago, and since then, it's been a book that has waited for its opening as it just hadn't found it. The opening has now been found, as X-Corp is debuting in May from writer Tini Howard and artist Alberto Foche.
This book, from the sound of it, is extremely up my alley. It's led by Monet St. Croix and Warren Worthington – a fantastic pair – as they tackle the world of business from the Krakoa perspective. That's where X-Corporation comes in, as that's the business they lead, roping an array of mutants in to help make it all work. I love the idea of this because, well, I love superheroes doing ordinary things, like running a business, but it also feels like the corporate world equivalent of S.W.O.R.D. It seems likely to have a very defined structure, and one that aids it in having a unique identity.
And that's key in the increasingly large X-Men line, and something I think the larger X-Office has really started to figure out. If you're going to have a bunch of books, what questions are they answering? It feels like X-Corp fits there, and I love that.
The only bummer: I do wish Carnero was still drawing it! Foche seems like a talented artist, but Carnero is both tremendously gifted and an A+ stylistic match to the rest of the line. She aced both of her Hellions issues and I was hopeful that was a precursor to more for her on the X-Men line. Maybe it was! It just isn't on X-Corp as we once expected. I'm excited to see what Foche has in store for us on this book, as well as what Carnero has going for us elsewhere.
2. David Aja, Incomparable
The X-Corp covers are by the astonishingly gifted David Aja. I'd walk through his credentials, but it's unnecessary, and I'd tell you that first cover is good, but you have eyes so you know.
But this cover – which combines Aja's keen eye for design and endlessly creative ideas for composition – immediately made me wonder: is there any artist more singularly unique in the direct market comics space than Aja? Once upon a time you might be able to say you could see some influences in there – some Mazzucchelli here, some Toth there, maybe even some Eisner – but I feel like since Hawkeye, Aja's just…Aja, standing alone in a way few artists ever do. Especially when you factor the design and iconography in. He's just a vibe unto himself. The mold was broken when they made Aja, and now X-Corp is benefiting from it.
I do want to say too: he's a perfect fit for this book. As someone noted to me on Twitter, there's a lot of WildC.A.T.s 3.0 energy here, and as another title that merged superheroics with corporate shenanigans, that's the right energy to remind readers of. X-Corp was already likely to be good. With Aja covers? The hype hits an entirely different level.
The rest of this article is for
subscribers only.
Want to read it? A monthly SKTCHD subscription is just $4.99, or the price of one Marvel #1.
Or for the lower rate, you can sign up on our quarterly plan for just $3.99 a month, or the price of one regularly priced comic.
Want only the longform content? Sign up for the monthly longforms only plan, which is just $2.99 a month.
Learn more about what you get with a subscription