Nine Thoughts on the 2016 Eisner Awards Nominations
The Eisner nominations are out and we have thoughts - nine of them
There's just something about awards, isn't there? It seems no matter what field you're in, people react to awards in several stages. There's the initial excitement for the nominees, particularly if you're one of them or if you have friends involved. Then there's the reversion where people find something about them that makes them unhappy. Then there's the backlash to the backlash. A stage of apathy and acceptance follows, leading up to the awards themselves, when the same process takes place in miniature. Whether you're talking about the Oscars, Emmys or any number of other awards, we see similar routes being taken every year.
Comic books are no different. And while there are a litany of other awards, the biggest response is saved for the Eisner Awards, or the "comic Oscars" as some people call it. It's always interesting to watch unfold, and having been an editor at Multiversity Comics in 2014 when that site was nominated, I've seen the process roll out from both sides – the envied and envier. It can get pretty weird, especially with how Twitter has turned everyone into Kevin Bacon (except there's only one degree of separation for most comic creators) and how the year-to-year variance is so much greater with the Eisners. While most awards are built off mostly static groups voting every year, the Eisners have a new panel of judges each year. Many would hope for objectivity, but let's be honest: it's a subjective medium for the most part. These awards are bound to reflect the judges as much as they do anything else, which is completely fine.
And yesterday, the 2016 Eisner Award nominations were revealed. It was an interesting list that generated a range of emotions for observers that closely followed those stages mentioned earlier. While I shared a few thoughts on Twitter about the nominations already, these were fascinating enough I wanted to take a little bit of a deeper look at them. And in a move pandering to next year's Eisner judges (call me), I'm going to do it in everyone's favorite format: the listicle. So without further ado, here are nine thoughts on the 2016 Eisner Award nominations, and please, feel free to share your thoughts on the nominees in the comments.
---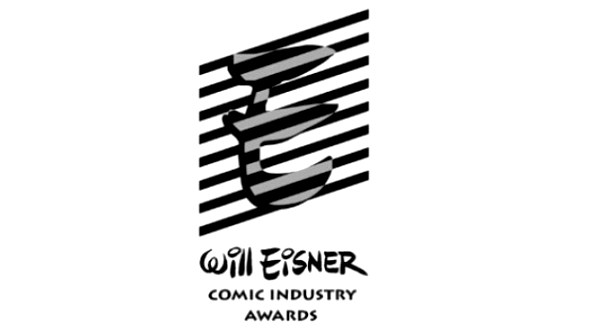 1. The judges didn't do too bad!
One of the most surprising things about the list of nominees was how decidedly not bad they were. Typically I'd find some straw to grasp at that was an egregious tragedy that the judges will rue the day forever for, but this year? Not really! There were some surprising oddballs in there, but they're ones that I know have passionate support outside of my own realm of reading comics. And within my realm? They did pretty dang well. In fact, 12 of the 25 comics I gave SKTCHIES to (those were my end of the year awards for 2015) ended up earning nominations, as well as six of the 30 creators. While that's not something I historically track, my gut tells me that's a higher than usual percentage on both sides.
While my personal affinity for the nominees aren't the make-or-break determining factor for the viability of the Eisner Awards, it's hard for me to say they didn't do anything but pretty well. That said…
2. The 2016 Eisner Awards: the strangest hodgepodge of nominees I can remember
That sounds insulting, but I don't really mean it as such. Looking at the list of nominees, it's an almost absurdly eclectic lot, especially compared to years past. In previous years, you could look at the nominees and a theme of sorts would develop – a throughline would appear. Not this year. Just look at the Best Continuing Series nominations if you don't believe me. They include:
– A long running Image superhero series
– an Image serial about football and crime
– a groovy throwback space adventure Marvel title
– a fun BOOM! Box book for young adult readers about the oddities of college life
– a young adult webcomic about a thief traipsing around Paris
That's just the tip of the iceberg, and doesn't even mention Funky Winkerbean – FUNKY WINKERBEAN! – earning a nomination for a recent collection. If there's connective tissue between each of the nominees (besides being comics or about comics), I can't find it.
And that's a good thing, and something that fits the diverse and unpredictable nature of comics these days. I hit this line a lot on my podcast, but there is really something for anyone in comics today. More niches are reached in impactful ways. And this list of Eisner nominations is reflective of that, even if it isn't apparently reflective of its judges in any obvious way.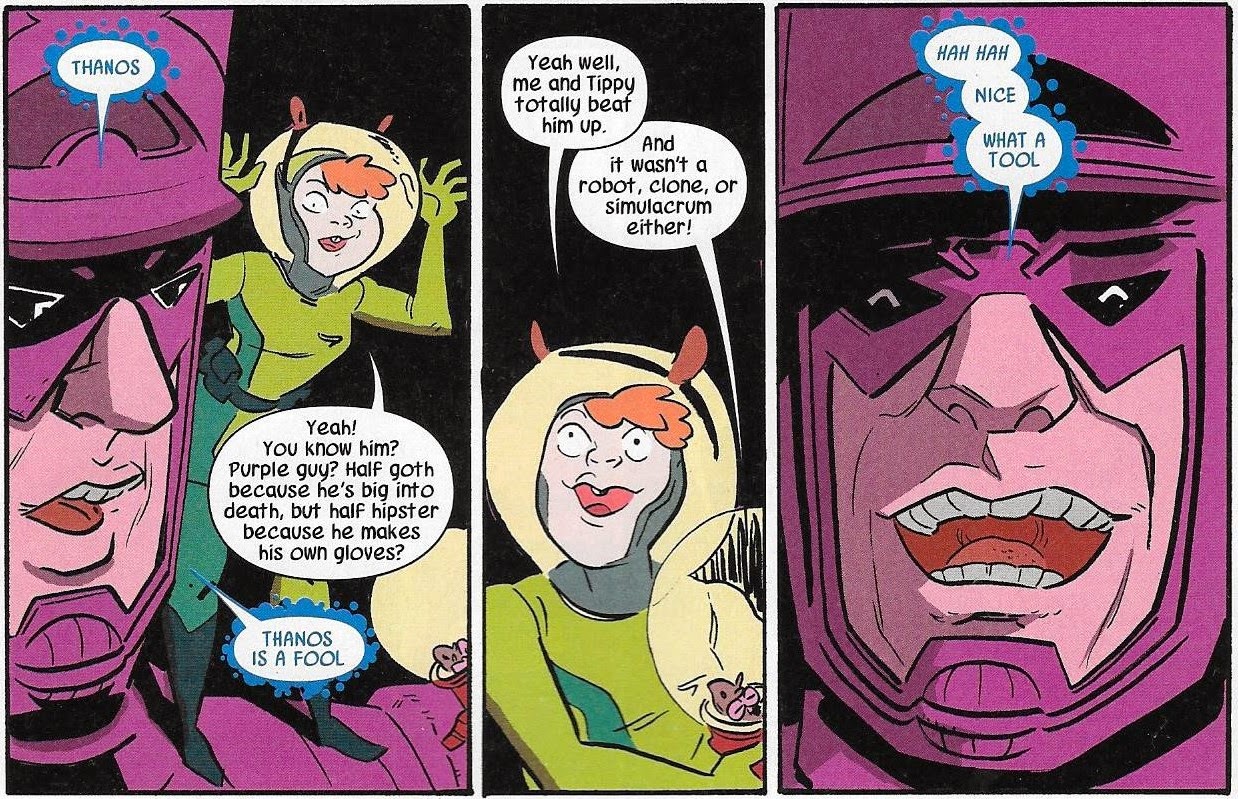 3. The Eisner Awards go nuts
While I'm happy about a whole slew of the nominees this year, I wanted to tout one in particular: The Unbeatable Squirrel Girl. As shared in the SKTCHIES, it was my favorite comic of 2015 and as shared in my review of it, I never expected to even like it. But it overcame the trepidation of assuredly many to earn nominations for both Best New Series and Best Penciller/Inker as series artist Erica Henderson roped their one individual nomination (although that was for her work on Jughead as well). This isn't just well deserved, it feels like a minor miracle. A Squirrel Girl comic was nominated for an Eisner Award…that's just something I never expected to see. It's pretty dang cool if you ask me.
Plus, Henderson deserves major credit for being the only artist ever on that book and pulling double duty without missing a beat. Her work makes those books in many ways, but her doing both at the same time is tremendous.
4. Happiest inclusions
There are a ton of nominations I'm happy about, and while I could go into each at great length – and this is by no means an exhaustive list – that'd be way too much depth for the both of us. Instead, I'm going to do a quick roll call with a few individual notes at the end.
Let's start with the 12 of my 25 favorite comics of 2015 that earned nominations in some way: The Unbeatable Squirrel Girl, Kaijumax, Giant Days, The Fade Out, Jughead, Killing & Dying, Nimona, Ms. Marvel, Southern Bastards, Space Dumplins, Step Aside Pops, SuperMutant Magic Academy.
Then there's two U.S. editions of manga I adored that earned nominations: bravo to Viz for their American versions of Naoki Urasawa, Hokusei Katsushika, and Takashi Nagasaki's Master Keaton and Yusei Matsui's Assassination Classroom.
The Eisner judges went flawless victory on Best New Series, nominating two of my SKTCHIES winners, two more books that'd be amongst my 2016 favorites already (Monstress and Paper Girls) as well as two other solid books in Harrow County and Bitch Planet.
Ronald Wimberly's moving, powerful, innovative webcomic Lighten Up earned a nomination.
Lastly, two tremendous colorists made the cut, as Jordie Bellaire (who really should be nominated every year unless she decided to take the year off) returned to the fold and Elizabeth Breitweiser earned her first nomination (I believe) for her work on The Fade Out, Velvet, Criminal and Outcast. Breitweiser's nomination especially generated my applause, as her work – especially on Outcast – plays my emotions like a fiddle. There aren't many artists in comics of any variety that control atmosphere like she does, and it was a well earned nomination.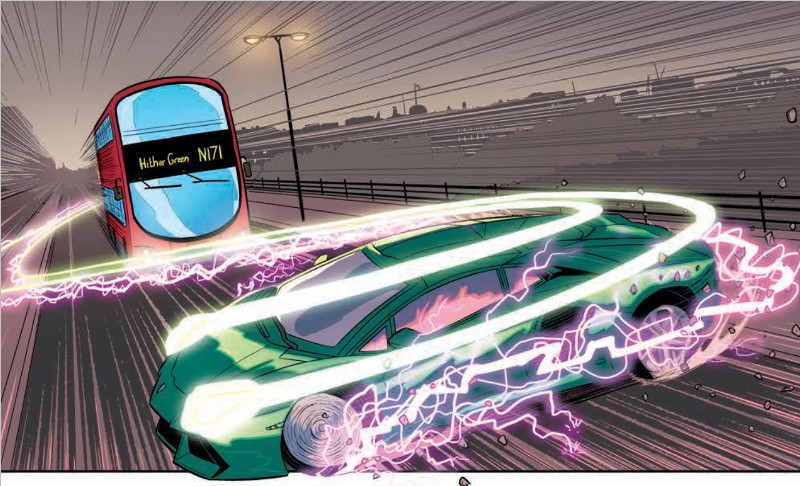 5. Where's Matt Wilson?
Speaking of colorists, my biggest snub goes to one: Matt Wilson. While the snub game is incredibly subjective and every person could have a different list of them, I actually have a pretty solid and logical argument as to why Wilson should have been nominated. Before I get to that, here's the simplest point: his work on The Wicked + The Divine, Phonogram, Daredevil and beyond is tremendous, and he positively impacts every book he works on in very real storytelling ways. The guy is a wizard, and the artists he works with – including but not limited to art giants Jamie McKelvie, Chris Samnee and Cliff Chiang – would probably be the first to admit that their work wouldn't be the same with any other colorist.
Now here's my logic argument. Paper Girls earned a nomination for Best New Series and Best Penciller/Inker for Chiang. No nomination for writer Brian K. Vaughan. Presumably, the judges thought a whole lot of the art in Paper Girls. How do you separate the look and atmosphere and the storytelling Chiang brings to the table from what Wilson is doing on the same fronts? As much as any book, Paper Girls finds the line artist and colorist teaming up to create a unified, magical whole. Separating them is like creating an entirely different book in the process. That's where a logic gap hits me, unless Wilson wasn't submitted by Image for the book.
It's entirely possible – probable even – Wilson was a late cut. After all, Best Coloring is a loaded category. But to me, Wilson was the most surprising snub, even if I have no idea who you would cut.
6. Biggest snubs
Speaking of, here are my biggest snubs, and I'll keep this short because as I said, they're so subjective:
– Wes Craig: he's the best artist in comics and he better earn a nomination for Deadly Class before it's all said and done.
– The Wicked + The Divine, particularly issue #13: the series took a bold turn in 2015, and no issue felt more relevant to where comics and society is today than the aforementioned 13th issue. Plus, Tula Lotay's an art monster. It not earning a nom for issue #13 was a surprise.
– Wild's End: this is just me being a jerk, but it could have been nominated for Best Continuing or Limited series and it garnered nods for neither. Woe for my vote for the best comic around today.
– Fiona Staples: for one, I love her work. For two, how does the winner from both 2014 and 2015 have an arguably bigger follow-up year (both with Saga and relaunching Archie) and not even garner a nomination?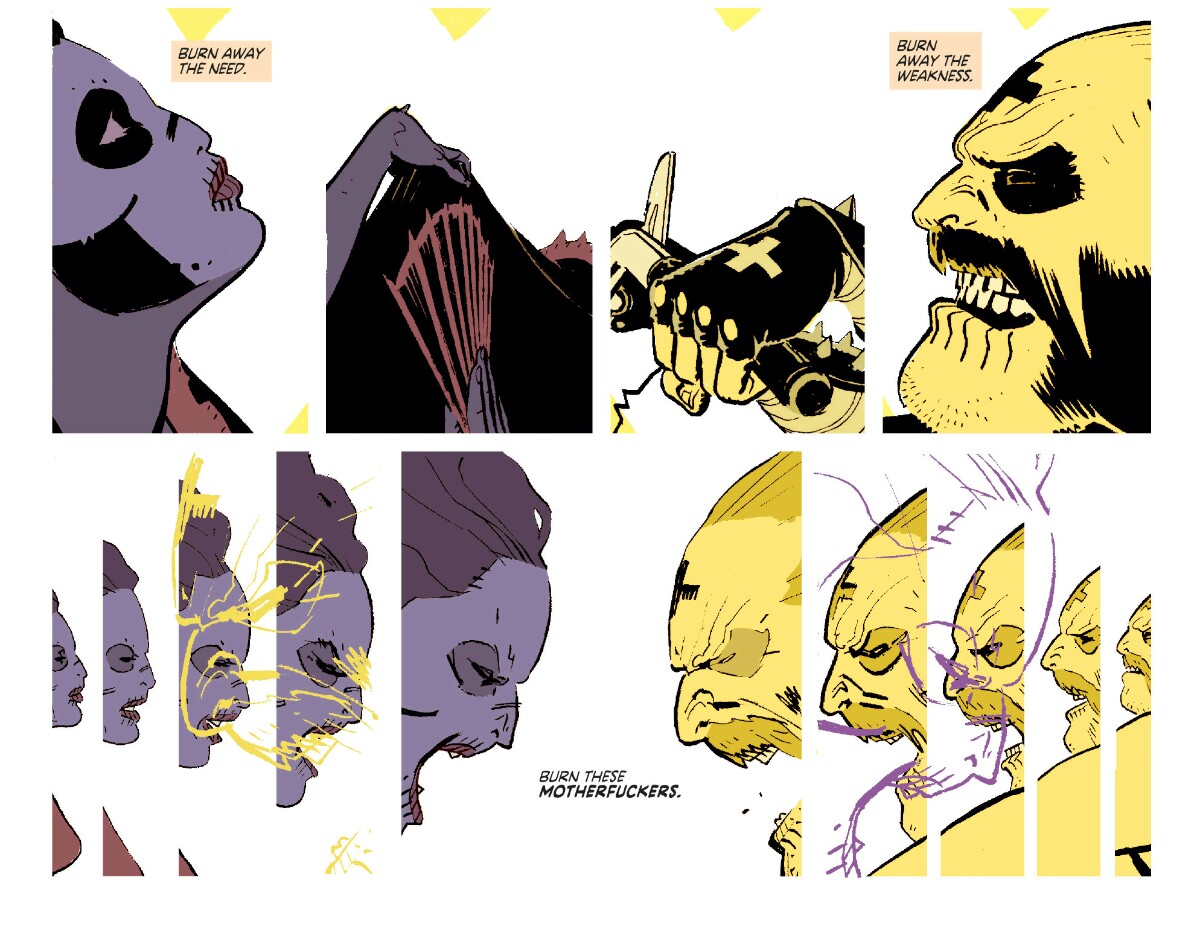 7. The trouble with being a specialist
One of the strangest categories to me was Best Lettering. Not because the panel of judges got anything wrong. That I can't speak to in full as I didn't read several of the nominated books. What stood out to me was how there was only one nominee in the category who was a letterer by trade – Steve Dutro. The other four were cartoonists who lettered their own work, which is great! Don't get me wrong, that's fantastic and I'd wager they did a heck of a job.
But for specialists like letterers, it's always strange to me when this kind of things happens. Cartoonists taking the bulk of the nominations in this category isn't unheard of – 2014 was similar, as were others before – but if I was a letterer like Fonografiks or Clayton Cowles who does phenomenal work on an array of books, I'd be a bit disappointed by how that played out. I mean, Todd Klein didn't even get nominated and him winning is normally as predictable as Dave Stewart taking Best Coloring. Part of me wishes this category was split to highlight the work of full-time letterers in some way, but there's no way that will happen. It's a shame, as the letterers by trade are simply working in too great of a volume to compete with the assuredly highly accomplished and impactful work these cartoonists are doing on a single book developed over a longer span of time. It'd be wonderful to highlight the letterers by trade as well.
8. Journalism blues
Interestingly enough, the category that generated the most negative public response was the one for Best Comics-Related Periodical/Journalism (and no, not because SKTCHD wasn't nominated). There were some pretty vocal opponents to it, and with good reason: its list of long-time print retrospective publications (the bulk of which were from TwoMorrows) existed as a strange juxtaposition to the rest of the nominees, most of which were more on the progressive side of things. Like I said earlier, the overall list lacked a throughline, and no category threw off the consistency of the list more than this one. This category was like the notable 30 Rock/Steve Buscemi meme, as it walks into the high school hallway asking the rest of the nominees, "how do you do, fellow kids?" Something seemed different about this one.
It's certainly a weird crop, especially considering it's 2016 and four of the nominees were print items (at least one of which only published one issue in 2015), with the only site earning a nomination being the Washington Post's comic wing. Here's the reason I can't complain too much: I've never read any of them. While that perceived lack of relevance was a major issue amongst those upset about the nominee list – and it's hard to disagree with that idea – because of my lack of experience with them, it's difficult for me to complain. Those might be the five greatest pieces of comics journalism ever. I don't know! Do I love the nominations? Not really. But I can't complain about them too strongly because there is so much to read out there I don't even know how you could decide what is the best and what isn't.
Which ties into my final point.
9. Being an Eisner judge is a job I don't envy
Let's say you were asked to be an Eisner judge. Sounds great, right? You're tasked with reading a whole bunch of comics and then talking about comics over a weekend to decide what the best ones were. What's not to love?
I do not envy them in any way. These judges have a hard job. Look at the articles I've written on this site for proof: there are so many comics it's hard for anyone to keep up. There are thousands and thousands of single issue comics released each year, and that's not even accounting for graphic novels, webcomics, digital comics, zines, Kickstarters and assuredly a bunch of other forms. Each comic has somewhere between one and a whole lot more creators working on them. There are seemingly hundreds of comic sites and publications, an idea that I myself played up in this site's mission statement.
Sure sure, not everything is considered – publishers can only submit five comics per category, with self-publishers and those who believe they weren't chosen by their pubs being able to submit as well – but that only makes so much of a difference. Even with the reduced list, these men and women have to read an incredible amount over a short span of time, and they're different people who have their own tastes. Beyond that, most of these people have other jobs and fit this in where they can. The fact that they come to any unified decision is astounding.
Is it perfect? No. But that's the nature of any type of award. There is no perfect. But there is good, and for the most part, they did well, or at least well enough. That won't stop the stages of discussion from playing out, but all in all, I'd say good job to them all. And beyond that, better them than me. I wouldn't want any part of that gig.
Congratulations to all of the nominees, and best of luck on the night of the awards.