The Comic Community on Their Favorite Creators of the Year
Today on the end of the year front, we're back with another round of creators talking about the year that was. While yesterday was focused on the comics they loved, today, it's going to be about the people that made them. That's because the question I posed to my guest panelists for today was:
What creators – cartoonists, writers, artists, colorists, letterers, designers, whomever – really stood out to you in 2019?
It's a simple question, but also one loaded with fun responses, as everyone suggested such a fantastic and diverse mix of creators. There were even some I wasn't familiar with, which I love to see. Give it a read below, and come back tomorrow for more from this excellent group of comic creators.
John Allison (Giant Days, Steeple)
Penelope Bagieu has been posting WIP of her comics adaptation of Roald Dahl's The Witches and it looks like another step up for her – she just gets better and better. I thought Simon Gane's work on Ghost Tree (IDW) was exemplary. I picked up a super-weird book called Gutt Ghost (Scout Comics) that felt exciting and totally new.
Dave Baker (Night Hunters, Fuck Off Squad)
The artist that comes to mind first is Kelly Kwang. She drew Frontier #12 for Youth in Decline a few years ago, and has been producing some seriously awesome work. She's someone I follow closely online. She also has a fashion line called Youth Space Cadets, which I highly recommend checking out. She's one of those singular artistic voices that whenever she posts a new drawing I'm immediately sucked into a vortex of liking fifteen older posts. Everyone should go follow her.
Terry Dodson (the upcoming X-Men/Fantastic Four, Adventureman)
Daniel Warren Johnson, Becky Cloonan, Matthieu Lauffray, Alex Alice, Olivier Coipel, Otto Schmidt, Eliza Izanova, Gigi Cavenago, Mindy Lee, Joelle Jones, Julian Totino Tedesco, Josh Clare (painter), Daniel Clark, Booksmart, just stop there, I could go on and on.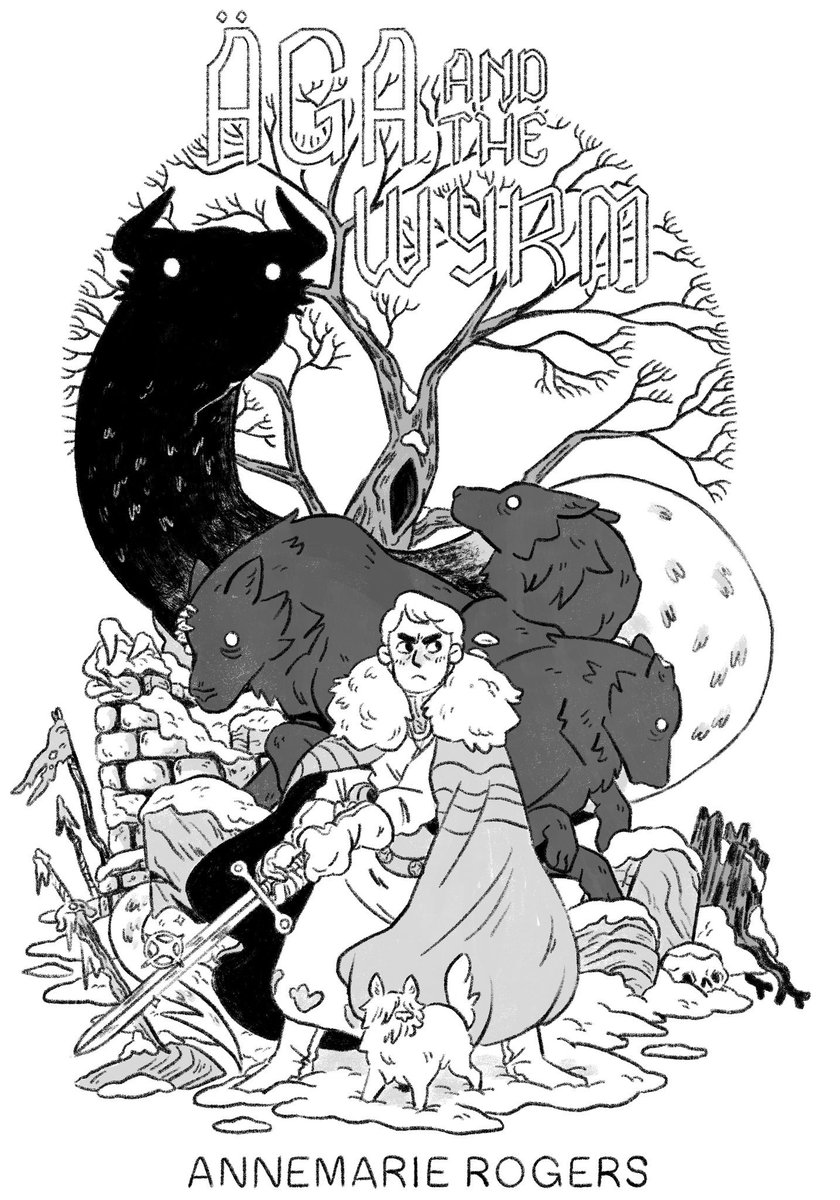 Maria Frantz (The Chancellor and The Citadel)
I just discovered AnneMarie Rogers' work this year, and I've absolutely fallen in love with it. Her linework is natural and organic, and she uses textures beautifully. She draws a medley of medieval fantasy and her rendering of natural environments is particularly lovely. She's one of those cartoonists that makes me wish I could fast forward time, so that I could read everything that she'll have made five or ten years from now. I'm really excited to see what she does next.
Tadd Galusha (Cretaceous)
Mark Russell's bottomless depth he gives to a project with his writing. A depth, so deep, it anchors in your soul.
Nicole Goux (Shadow of the Batgirl, Fuck Off Squad)
I've been following Kelsey Wroten's work for some time and have loved her short stories. Cannonball is her first full length OGN and it far exceeded my already high expectations. Her artwork is emotive and colorful, utilizing multiple styles for sections of the book that feel both thoughtful and fresh. The story is complex, heady, and sad in a way that makes you question your own motivations (at least for art school grads). I know this is actually an earlier work of hers that has just been published so I'm very excited to see more of her more current work on the same scale.
Faith Erin Hicks (Pumpkinheads, The Nameless City trilogy)
I've collaborated with Peter Wartman on Avatar: The Last Airbender comics over the last few years, and I really love his work. He's got a rare cross section of emotional drawing ability and technical skill, which is pretty difficult to find! Usually cartoonists have one or the other, and I include myself in that. I hope his original work will eventually get picked up by one of the big 5 book publishers, I think he deserves that kind of exposure and support.
Liana Kangas (She Said Destroy)
I want to see what Matthew Erman and Lisa Sterle cook up next! I really loved Long Lost this year, and I can tell they're destined for creating some amazing stories.
Steve Lieber (Superman's Pal, Jimmy Olsen, The Fix)
Artyom Trakhanov's work is really something. Nnedi Okorafor and Tana Ford's work on LaGuardia impressed me tremendously. Steve Epting's art on Sarah at TKO Studios. In the world of DC/Marvel super-comics, Lee Weeks & Chip Zdarsky.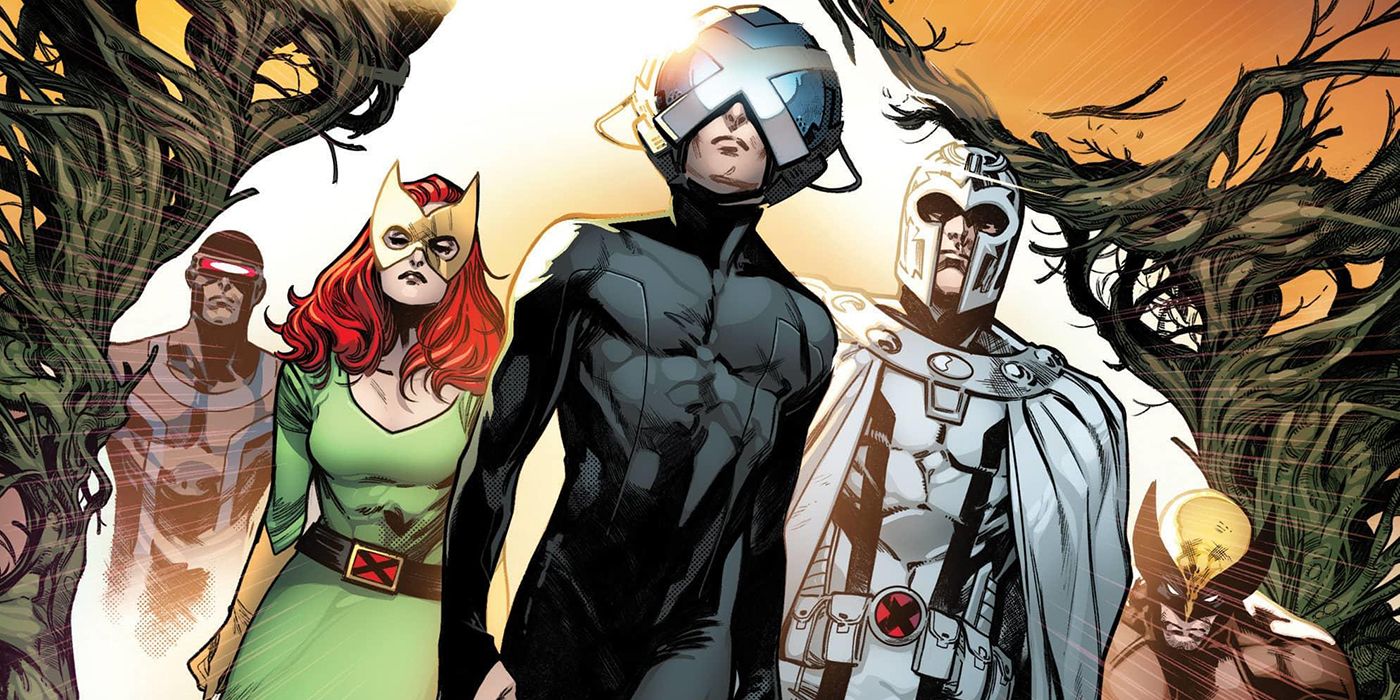 Stephen Mooney (Web of Black Widow, Half Past Danger)
Pepe Larraz on the House of X books was something of a revelation for me. He managed to marry that Stuart Immonen-esque infallible draughtsmanship and energy with a really solid storytelling sense and lovely, understated compositional work. Everything about it; the line-work, framing, acting, anatomy – it all coalesced into an incredibly effective and emotive body of work. To say I'm jealous of his innate ability would be a massive understatement, but make no mistake, talent and raw ability aside, there was a TON of work in those issues. Of course, he was aided massively by the sublime colouring of Marte Gracia – just achingly beautiful and effortlessly interpretive hues and mood-setting from cover to cover. And all on what was likely a pretty constrained turnaround time. Just stellar stuff.
The Tom Muller design work on those books was seriously impressive, too. No doubt aided by Hickman himself in places. Just a really stellar package. Other artists, too – James Harren consistently amaze me. Daniel Warren Johnson. Anything Becky Cloonan produces gets my money. You can probably tell that I'm a very art-centric comics fan. I love to read comics when I have the time, but I generally follow the work of my favourite artists.
Phillip Sevy (Triage, Tomb Raider)
Being where I am in my career, I'm looking closely at new voices and creators.
Eliot Rahal is a literal perfect human being and a fantastic writer. Each series he writes continues to prove he's the best damn writer that not enough people are talking about. Companies listen up – hire this man while you can. 
Tini Howard is a writer I've known and been close friends with since we began our careers at Top Cow. She's unfairly smart and sharp as a writer and has worked tirelessly, always fighting to improve, never demanding or expecting success to be given to her, and has climbed to the top of Marvel's list of writers in 2019. Her relaunch of Excal(ibur) was fantastic and she's only going to continue to dominate in 2020. 
Nick F***ing Robles. Beyond being the nicest and sweetest human in comics, Nick is hands-down a brilliant, mad genius. His interiors of Doctor Mirage this year have been fantastic. His covers are out of this world (see Infinite Dark volume 2, Triage issue 5 – just about everything else). We're starting to see his work in Marvel and DC comics. Just follow his twitter as he constantly posts mind-blowing fan art of everything (and endless sexy Nightcrawler drawings). Nick is incredible. 
David Booher and Drew Zucker came out swinging with Canto from IDW this year – which is IDW's biggest creator owned book since Locke and Key. It's charming, heart-warming, and exciting. Those two creators really stood up and delivered fantastic work. 
Hayden Sherman is a mad, crazy genius who is possibly only 13 years old. Between Thumbs and (the incredible) Wasted Space plus like 14 other projects – I don't know how he draws as well or as much as he does. But he's incredible. 
Leah Williams blew me away last year with her X-Men Black: Emma Frost and What If Magik was Sorcerer Supreme one shots and this year she continued to prove that she's one of the best damn character writers in comics. Her Age of X miniseries had some of the most emotional and gut-wrenching character work in mainstream comics and her Gwenpool Strikes Back miniseries is so funny and fantastic that it makes me mad.
Frank Cvetkovic has quietly been blowing my mind all year. Lettering Triage (and a bunch of other books), Frank is thoughtful, intelligent, fun to work with, and really brings a level of craft to his letters that leaves me thrilled. I've given him a LOT to work with, and he continually makes brilliant choices, elevating everything he touches. 
David Harper is the man (and this isn't just sucking up). Between some of the best longform articles on comics over on SKTCHD and the best comics podcast with Off Panel, David has elevated comics journalism in a time where so many of the previous leaders in the field have basically sunk to listicles on poorly designed websites. Off Panel alternates between intelligent interviews with creators, deep dives into retailer experiences, or fan/critical evaluations of the state of comics today. SKTCHD and Off Panel are musts for anyone in comics. 
Declan Shalvey (Injection, Bog Bodies)
There's a really great bunch or artists and writers coming up that I'm enjoying. In no particular order, folks like Eric Zawadzki, Joshua Hixson, Tyler Boss, Paid Klaus are artists that I'm really curious to see what they have coming next. They all strike me as particularly dedicated to doing interesting and exciting work. Writers like the White Noise Boyz (Dan Watters, Alex Paknadel, Ryan O'Sullivan, Ram V) are the same… all seem to be smart creators pushing themselves to do their best work.
Come back tomorrow for more perspective on the year that was from these same creators (and maybe more!). And if you enjoy this content, consider subscribing to SKTCHD for all of this and more.