The Comics Community on Their Favorite Comics of 2020
This is it! This is the final entry for the creator-driven portion of my Year in Review content. While there is plenty more to come, as next week brings my personal creators of the year with my comics of the year to follow, this concludes a week of insight from the writers, artists and beyond who represent the world of comics.
While the past few days have been more focused on the real costs of 2020, we're closing with a good guy question. This one is quite simple, as it's all about some of their faves. I asked each person the following:
It was a banner year in comics creatively, and I'm curious: what comics were amongst your favorites from the year?
Unsurprisingly, I was given a broad mix of responses, with a little bit of everything – from genre to format – being represented here. If you're looking for a great checklist of what comics you should read from 2020, well…this is a nice starting point for you. Give it a read below, and come back next week as I begin to reveal my creators of 2020.
As with all these pieces this week, this article is open to non-subscribers. But if you want to read more SKTCHD content, consider subscribing to support independent comics journalism! Learn more about this on the subscriptions page, but, until then, please enjoy the perspective from these very, very smart people.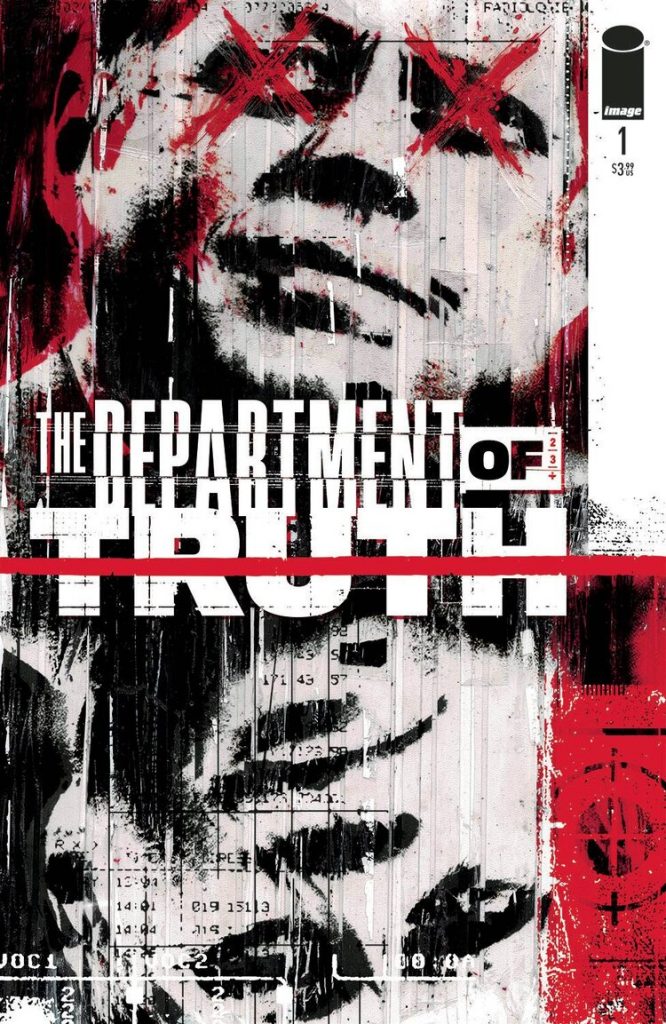 Vita Ayala (New Mutants, Children of the Atom)
It's cheating to say all the Dawn Of X line, so I'll refrain haha.
I started reading a few things in singles again, and WOW, loving these so much!
Department Of Truth (absolutely blew my mind, such 80s/90s Vertigo vibes, in the BEST way!)
Wicked Things (on your recommendation, and what a delight!)
Vampire The Masquerade: Winter's Teeth (what can I say, I'm a mark for vampires)
Sea Of Sorrows
Giga
Trade wise (I am a dirty, rotten trade waiter usually, because of limited space), I've ADORED these:
Tartarus
Blue In Green
Kill A Man
Dracula, Mother******
The Loneliness Of The Long Distance Cartoonist
Living Heroes (yay Steph and Erin!!!)
Dragon Hoops
That's…just the short list, but in general, we are living in a golden age of comics!
Tadd Galusha (Cretaceous)
My favorite comic this year would probably be "Sneeze" by Naoki Urasawa. It was just a great collection of shorts. Urasawa is one of the best today when it comes to the art of making comics.
Liana Kangas (Seeds of Eden, TRVE KVLT)
You know that my to read pile much resembles your throne of short boxes, however, some to note that I finally finished this year and absolutely loved:
All of the TKO Shorts (love Night Train!), Lonely Receiver, The Plot, Forgotten Home, A Map to the Sun, These Savage Shores, White Ash, November, Dracula, MotherFucker, Stages of Rot, Tumult, Low, Outcast, Triage, Doom Patrol short by Michael & Becky, Sex Criminals, Giant Days, The Few, and heaps more. I promise I'm compiling that list I promised to twitter when I was still reading a trade a day back in June.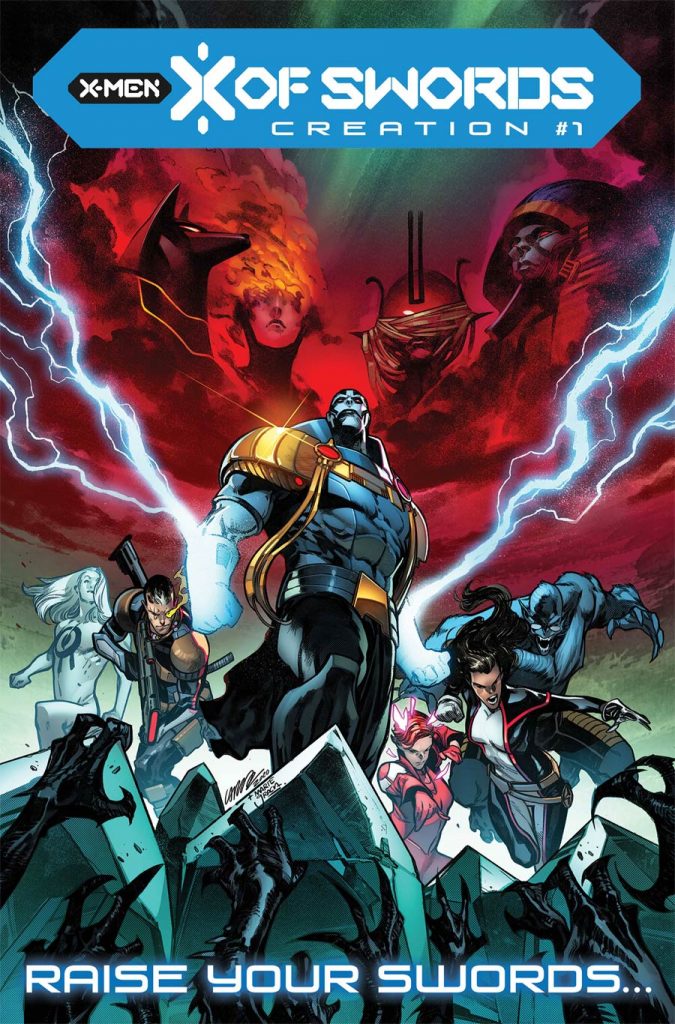 Stephen Mooney (Half Past Danger)
I've been all about X-Men again this year and I love it. It's the first superhero series I've collected monthly in a long, long time. The Adam Hughes/Mike Mignola Hellboy one-shot, Seven Wives Club – absolute top-tier comics. I finally caught up on the Peter Tomasi/Jorge Jimenez Super Sons trades and hoo-boy are they a good time.
Trung Le Nguyen (The Magic Fish)
This year has been great for fantasy manga. Witch Hat Atelier by Kamome Shirahama has been an utter standout for me. The art is lush and gorgeously textured, and the shape of its stories, both with its network of charming characters and the intrigue of its world-building, is just astonishing.
Nick Roche (Scarenthood)
I'm starting to fall as far behind with reading current comics as I am listening to current music. (Have you heard of 'The White Stripes'?) So to be honest, you're wasting your own time here. Books I've BOUGHT include The Kill Lock, Dracula Motherfucker and These Savage Shores, but I'm still to dip in.  I binged all of Duggan/McCrea/Spicer's DEAD RABBIT early in the year though, and was blown away by a love story that's also a critique of the US Healthcare "system" masquerading as a gangster story. Loved it a LOT. Gillen/Mora/Bonvillian's ONCE AND FUTURE puts a smile on my face every time I save up a heap of issues to read at once, and Furman, Guidi and Bove's TRANSFORMERS 84 is an absolute comfort comic. Just so easy to read and captures the 80s Marvel TF sweet spot perfectly. One of my faves was the ICE CREAM MAN QUARANTINE COMIX collection, not just due to the amount of styles that SCARENTHOOD co-creator Chris O'Halloran can flit through, but the bite-sized chunks of knotty little tales suited my fractured attention span down to the ground. 
Matthew Rosenberg (Hawkeye: Freefall)
Crowded remains an all time favorite. Everything Kelly Thompson does is perfect, but she really shines on Black Widow and I hope she gets to write it for years. Lupus by Frederik Peeters is amazing, his world building is unparalleled. Department of Truth was brilliant. Ping Pong was just so good. Hellblazer was probably my favorite big 2 book. Everything Bendis has been doing with the Superman titles and Wonder Comics line was a constant joy. I got on a Gippi kick this year and One Story came just at the right time. It's ridiculous how good Brubaker and Phillips always are, but Pulp was a shot across the bow for all of comics once again. Zdarsky, Checchetto, & co's Daredevil is just impossibly good. Curt Pires came out swinging with Youth and I loved it. I wish Joe Sacco would do a new graphic novel every month and Paying The Land was just so powerful. I'll think of more in a week and email you.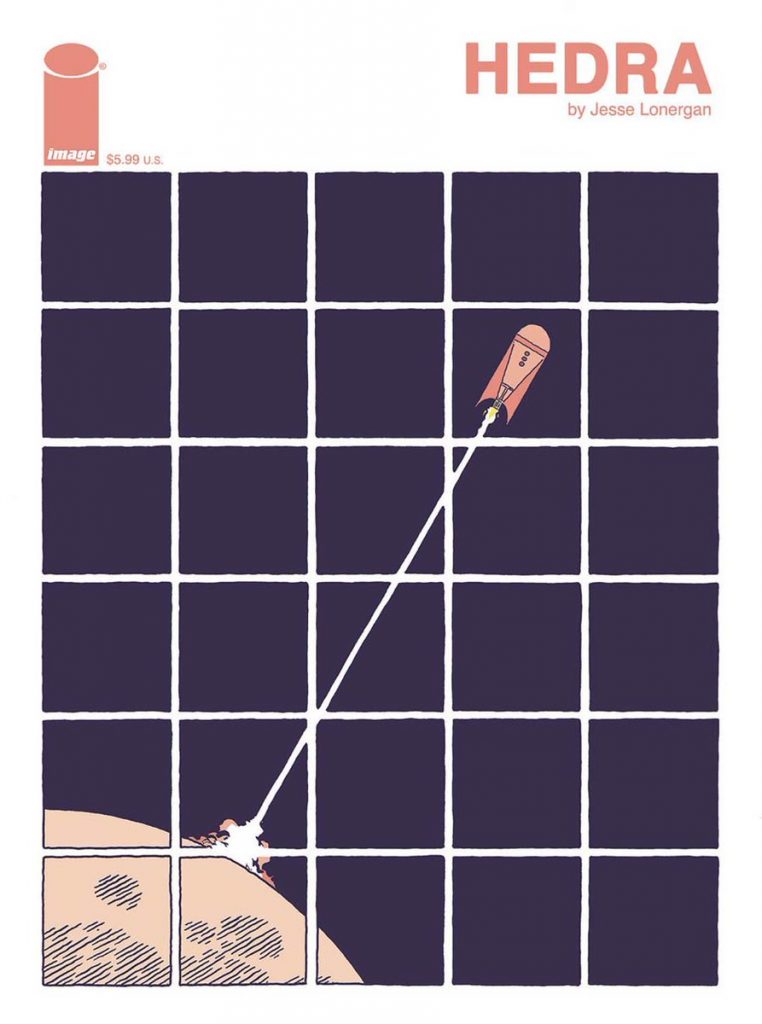 Phillip Sevy (Triage)
The impact of this year has caused me to read less comics than usual. I love the medium, but I needed a break and time to reevaluate/recharge. This caused me to read a lot less single issues and trades. However, from what I have read that came out this year, Fire Power was absolutely fantastic. It brings me happiness and joy in its craft and approach. It's just a classic comic. Jesse Lonergan's Hedra caused me to jump up and down as I read it. I took pictures of the pages and sent them to all my comics friends with "CAN YOU BELIEVE THIS?!?! THIS IS AMAZING!!!" Tom Taylor and Bruno Redondo's Suicide Squad was a delightful surprise. 
Declan Shalvey (Wolverine: Black, White and Blood, Immortal Hulk: Flatline)
I'm very behind on my reading, but been loving Daredevil, the November books, Pulp was fantastic, Batman; Creature Of The Night was brilliant, I really loved Batman Universe too. One Story by Gipi and Cyril Pedrosa's The Golden Age are both so incredible, they just make me want to quit drawing and crawl into a hole. Jesse Lonergan's Hedra was a breath of fresh air. I'm frustratingly behind on my reading, but man you're right, it really was a great year for comics, regarding the actual content.
Kyle Starks (Karate Prom, Old Head)
I didn't read as much as I would like this year – again, I pick these things up at conventions, generally. BUT, I think PULP by Brubaker and Phillips is maybe one of his best works. There's a comic book analogue going on in there that maybe hits a little closer for me because of what I do, but mixed with the 2020 political climate metaphor it was just a real home run. Dracula Motherf*cker was great. I think Erica Henderson did something really really incredible with the art on that book. I got to read the first issue of Stillwater by Zdarsky/Perez and thought it was really masterful. Jim Rugg made a blacklight comic (Octobriana) that lit up Kickstarter and had a lot of great ideas for that venue, I thought.
Caitlin Yarsky (Bliss)
I don't get a lot of time to read anymore (even with novels, I lean heavily on audiobooks these days so I can work and listen at the same time). And generally I look out for artists that I find exciting, which is how I got into Killadelphia. Gideon Falls was also amazing, and I'm not sure if this is from 2020 but Amy Reeder's art on Amethyst is absolutely gorgeous.