The Deep Pull – A Look at the Best New Comics the Week of June 17, 2015
There are more comics than ever it seems, and what that means for comic fans is it can sometimes be harder to separate the good from the bad, the ones you should buy from the ones you shouldn't. It's a terrifying prospect, and one that can overwhelm anyone from savvy veterans or first timers off the street. That's what The Deep Pull is here for.
It's a weekly guide to the most intriguing comics of the week, and in particular, the ones that are coming home with me. Whether you're just looking for a place to talk about the week's releases or for recommendations on the latest and greatest comics, you've come to the right column on Sktchd.
(Listed in alphabetical order by comic title)
---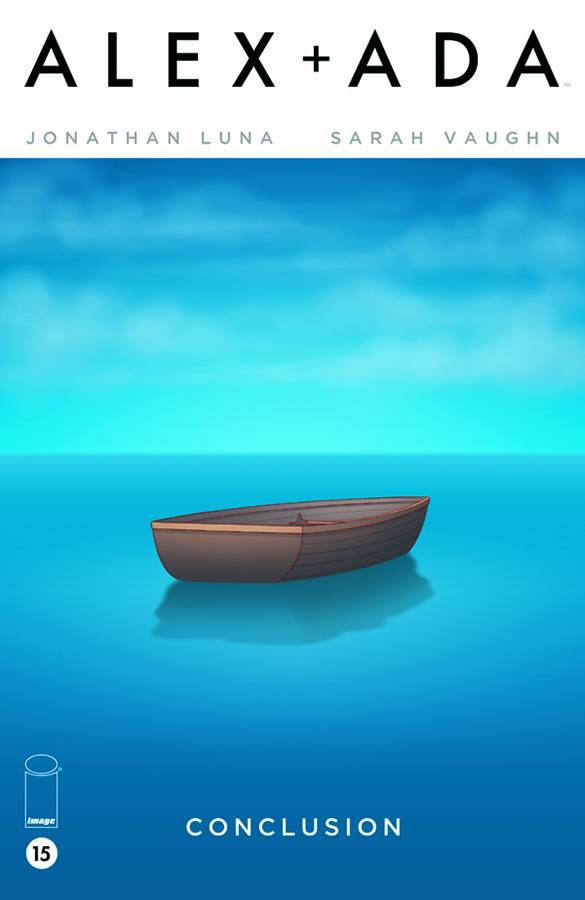 Alex + Ada #15
Who Made It?: Jonathan Luna and Sarah Vaughn
How Much Does It Cost?: $3.99
Why Is It Worth a Read?: This was my pick for the best ongoing (ish) series of 2014, and in 2015, Luna and Vaughn's series hasn't missed a step. However, this week does bring its ending, and if you haven't picked it up yet, I recommend checking out the trades. If you have been picking it up, however, don't feel bad. There there. We'll make it through this together. It will all be okay. I'm totally lying. Nothing will ever be okay again.
---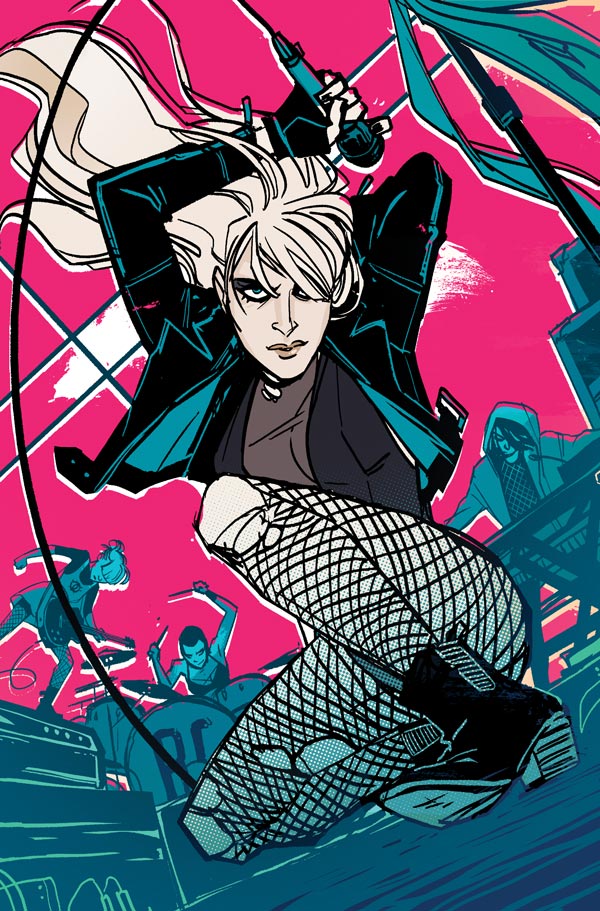 Black Canary #1
Who Made It?: Brenden Fletcher and Annie Wu
How Much Does It Cost?: $2.99
Why Is It Worth a Read?: RIPPED FROM THE PAGES OF "BATGIRL."
That's not actually how I'm going to start writing about this, I always just wanted to try writing solicits. It feels oddly natural. Anyways, this book is in fact ripped from the pages of "Batgirl" and finds Dinah Lance fronting a band called…you guessed it, Black Canary. She'll also engage in fisticuffs and assuredly be wearing fishnets on occasion. While I'll be honest, I didn't love the preview DC released digitally, I can say that Fletcher ("Batgirl" and "Gotham Academy") and Wu ("Hawkeye") are damn good comic makers. I trust them to make things work, and work damn well. Trust the creators you like and odds are you'll end up happy in the end.
---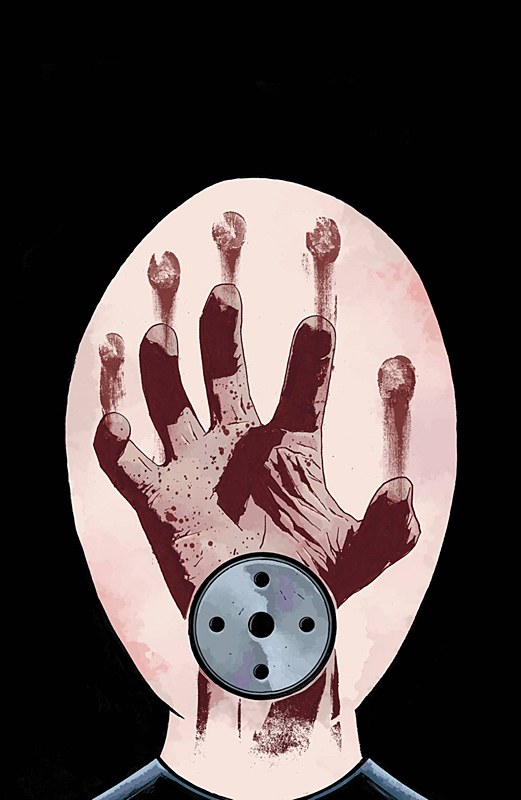 B.P.R.D. Hell on Earth #132
Who Made It?: Mike Mignola, John Arcudi and Peter Snejbjerg
How Much Does It Cost?: $3.50
Why Is It Worth a Read?: I've read this issue and did so a while ago, and let me just say this: Mignolaverse fans, what is coming should be obvious, but it still is fantastic. This is mostly a very character driven look at lost soul Johann Kraus, and it has some beautiful character work throughout by Mignola, Arcudi and Snejbjerg. Combine all of that with some typically gorgeous colors from Dave Stewart, and you have a must read issue that will lead to some big stories going forward.
---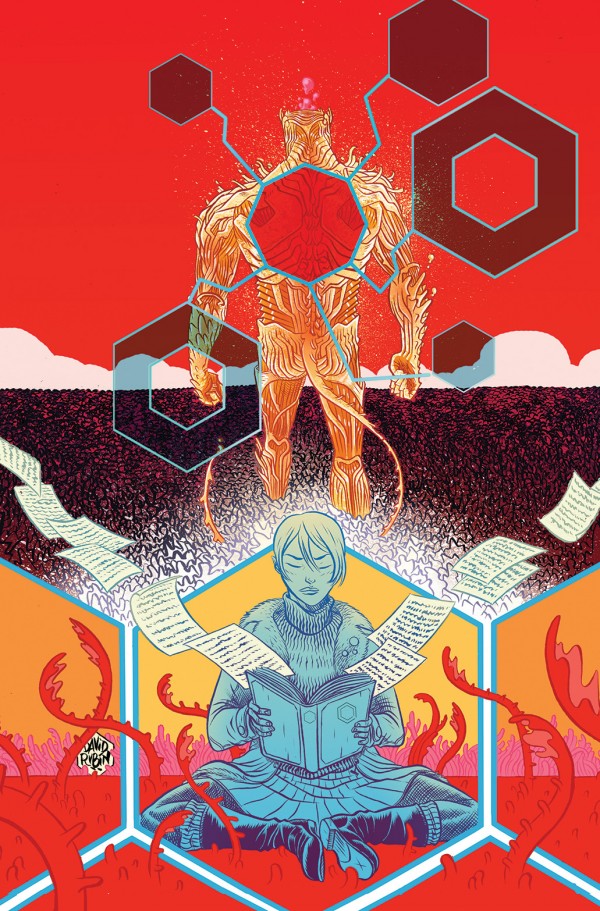 The Fiction #1
Who Made It?: Curt Pires and David Rubin
How Much Does It Cost?: $3.99
Why Is It Worth a Read?: While it reads a lot like "The Unwritten" to me, the concept of this book from Pires and Rubin – which finds four young friends discovering a collection of books that can transport them into their stories when read aloud, and explores what happens when two of their number disappear into said stories – is quite alluring. The most attractive element, however, is Rubin's art. He was the artist of "The Rise of Aurora West", a tremendous graphic novel from 2014 that spun out of Paul Pope's "Battling Boy", and he's one of the most exciting new artists I've come across in some time. In the span of that one book, he became a buy on sight creator. I recommend at least flipping through this puppy.
---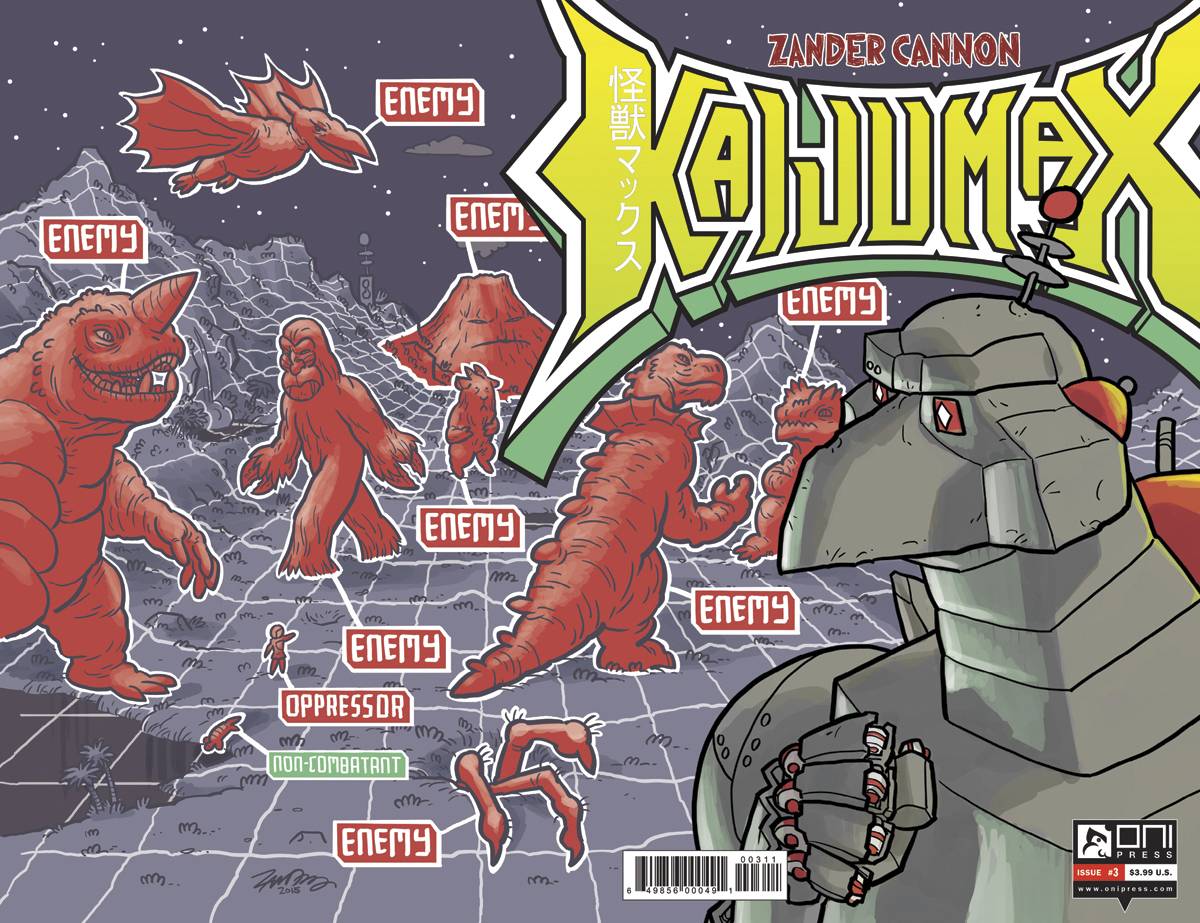 Kaijumax #3
Who Made It?: Zander Cannon
How Much Does It Cost?: $3.99
Why Is It Worth a Read?: This book has been the book that has surprised me the most in 2015. I didn't know anything about it. I saw it at the shop. I bought it on a whim. All that's history, and all that is left is a serious jonesing for the next issue of my lizza Zander Cannon's latest joint. This book is the story of a Supermax prison for monsters, and the occasionally morally suspect squad of Ultraman like guards who keep them in line, and it's totally brilliant. It's fun. It's surprisingly emotional. It has a freaking casino on the moon. Are you not entertained?
---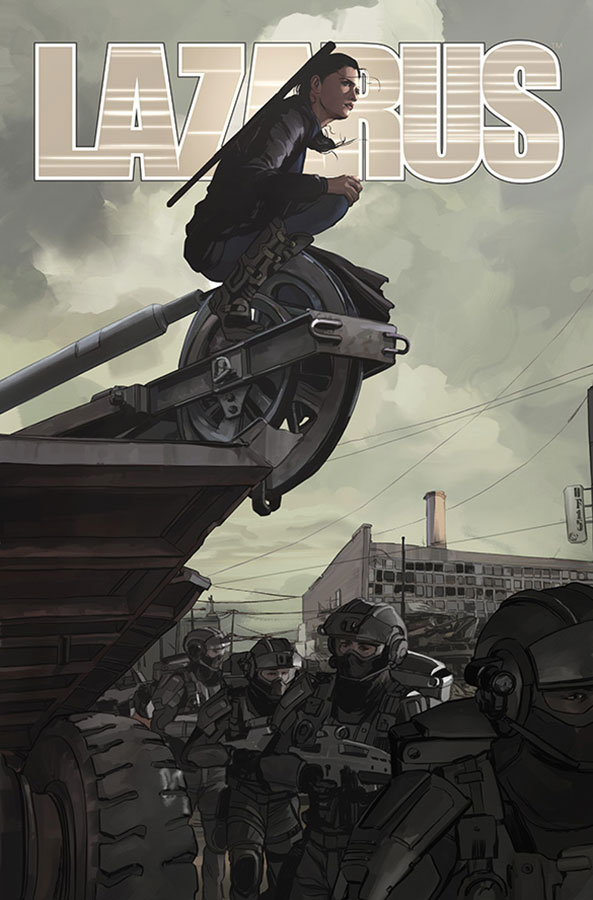 Lazarus #17
Who Made It?: Greg Rucka and Michael Lark
How Much Does It Cost?: $3.50
Why Is It Worth a Read?: This is my favorite comic right now. Note that I said "favorite", not "best", as what might be yours isn't mine or vice versa. But Rucka and Lark are just straight up crushing it right now, and the new arc that launches here – titled "Poison" – is remarkably promising after the shocking (really) events of the previous arc, titled "Conclave". Pair that with the ramifications coming from what we saw in issue #16, and we have the potential for yet another arc somehow upping the ante for this title. I'm not sure if my heart can take it.
---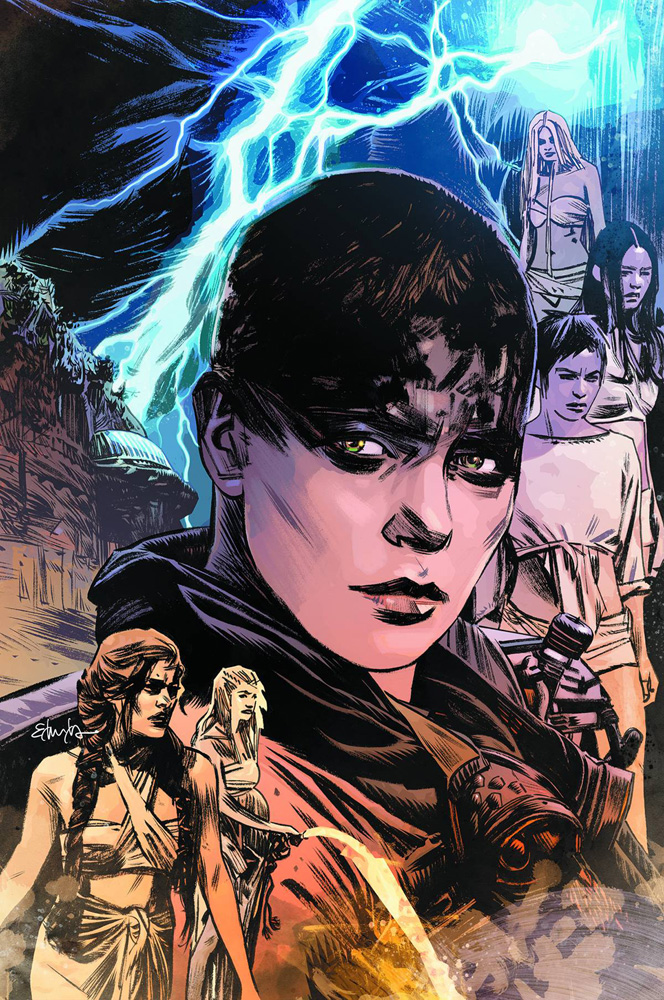 Mad Max: Imperator Furiosa #1
Who Made It?: George Miller and Tristan Jones
How Much Does It Cost?: $4.99
Why Is It Worth a Read?: While I am highly skeptical of the $4.99 price point – that really makes me want to pass on this and wait for trade – the allure of George Miller expanding on the story of Imperator Furiosa from "Mad Max: Fury Road" is too much to pass up. Pair that with art from the not nearly big enough Tristan – or T-Rex – Jones and you have a book that's got the utmost potential for radness. If I have one recommendation for those who buy it, however, it's this: make sure to listen to Junkie XL's exceptional score to the film while you do read it, and pair it with a nice can of platinum spray paint so when you read, you read eternal, shiny and chrome. Random aside: Imperator Furiosa is the best character name ever, right?
---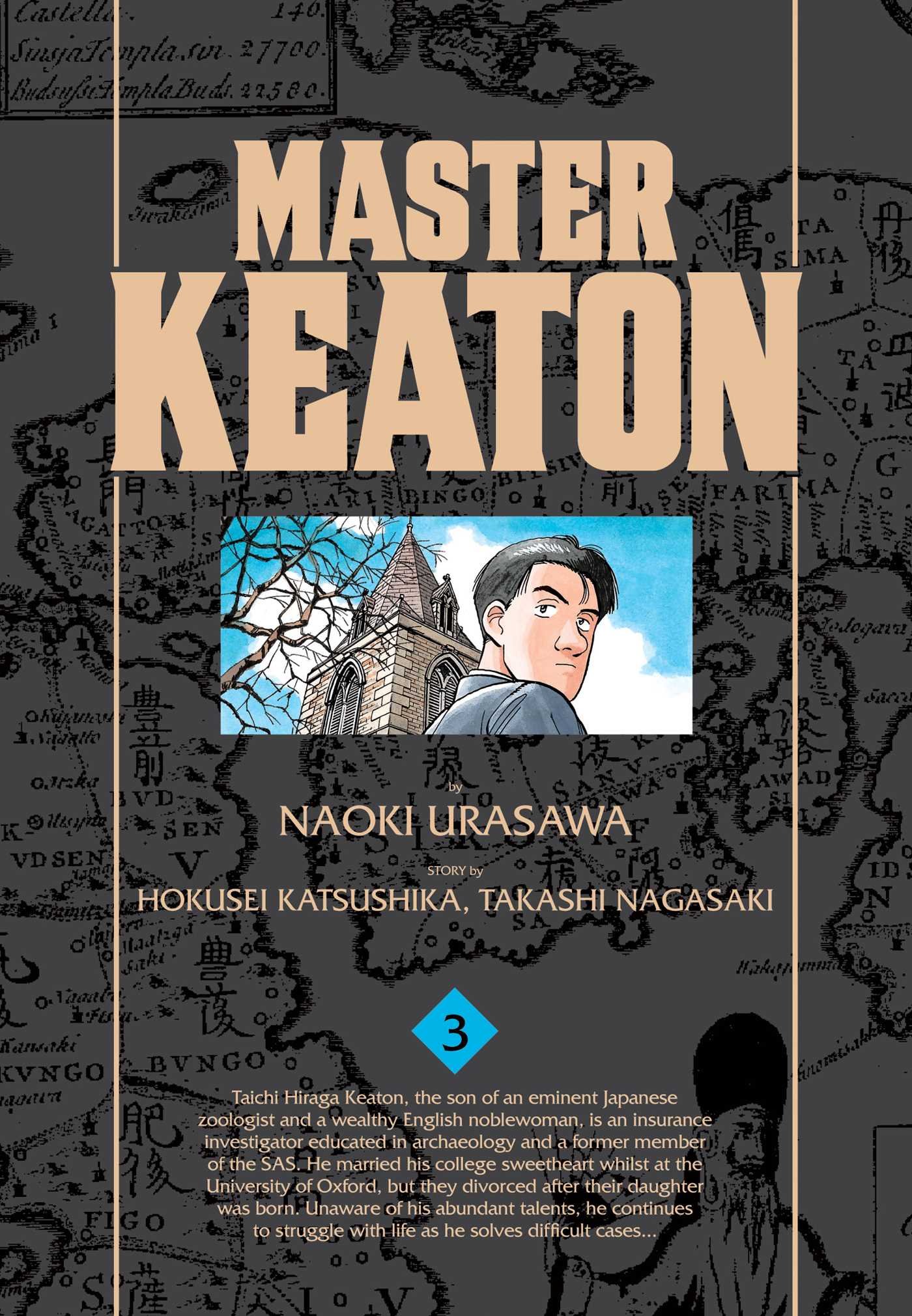 Master Keaton Volume 3
Who Made It?: Naoki Urasawa and Takashi Nagasaki
How Much Does It Cost?: $19.99
Why Is It Worth a Read?: What's that? The third volume of a master storyteller's exceptional manga series is dropping this week for the first time ever in English? What else could you possibly need but this? Well, plenty of other things, but Naoki Urasawa's immensely entertaining series about Taichi Hiraga-Keaton, a teacher/archaeologist/insurance investigator/all-around badass, finds the character getting into a whole mess of trouble while using his brains and skills to get himself out of it. It's one of the most satisfying books around, and each new (to American audiences) chapter is worth celebrating.
---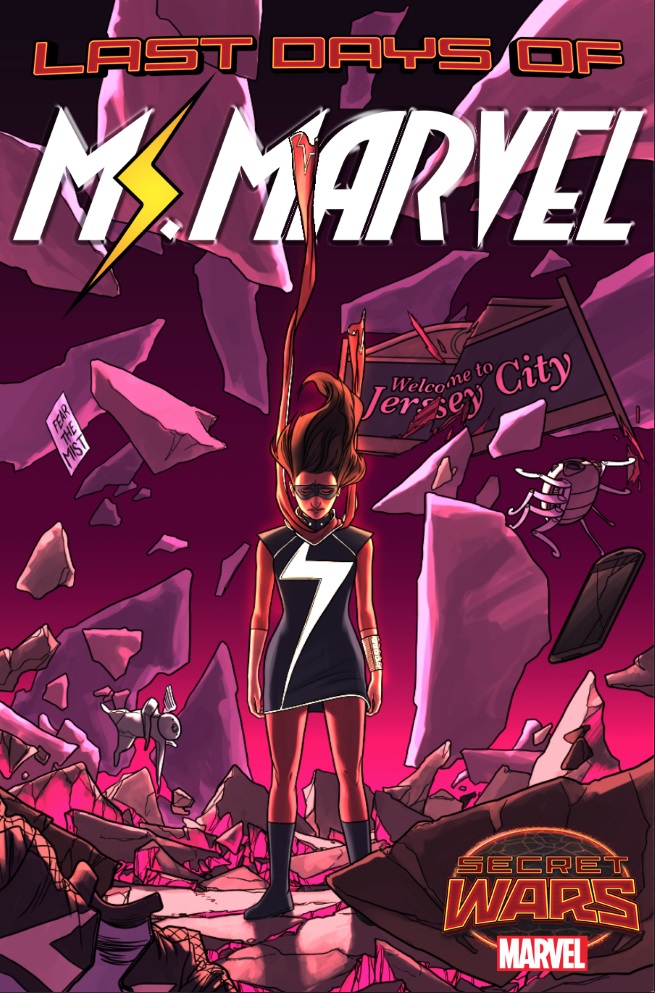 Ms. Marvel #16
Who Made It?: G. Willow Wilson and Adrian Alphona
How Much Does It Cost?: $3.99
Why Is It Worth a Read?: The fact that it's a "Secret Wars" tie-in and that it's Kamala Khan's "last days" is less important than the fact it is Wilson and Alphona doing their thing. This is one of the best comics on the market and one of Marvel's absolute best, especially when it's the main creative pair on the title. Yes, please.
---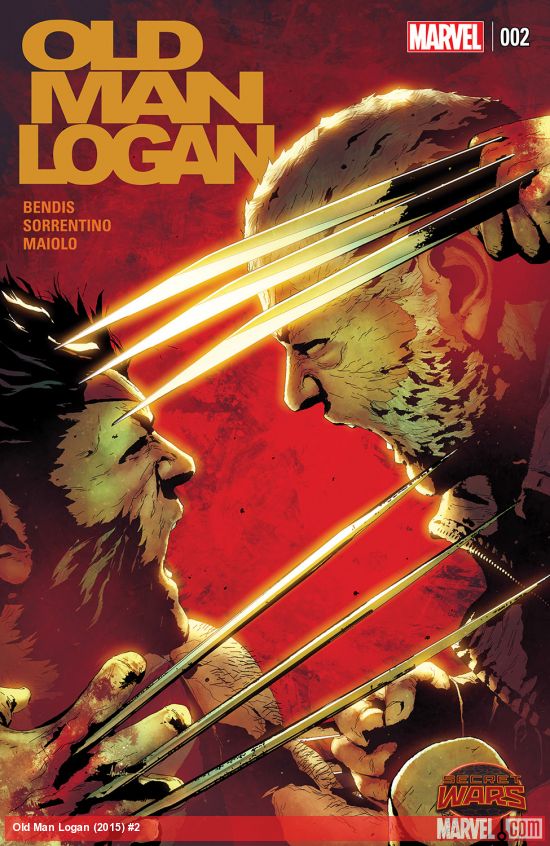 Old Man Logan #2
Who Made It?: Brian Michael Bendis and Andrea Sorrentino
How Much Does It Cost?: $3.99
Why Is It Worth a Read?: While I didn't love the first issue of this "Secret Wars" tie-in that continued the story of Mark Millar and Steve McNiven's even more put upon than usual version of Logan, Bendis's ideas and execution were first-class, the direction of the book is exciting, and Sorrentino's art had some real jaw dropping moments. My issues were with Sorrentino feeling like he was trying to ape Jae Lee perhaps too hard and colorist Marcelo Maiolo's overly intense and bold palette, but they're both talented enough that those things could calm down as the mini progresses. Plus, we know the Old Man is playing a bigger part at Marvel going forward. This will tell us how that comes to be, I'd wager.
---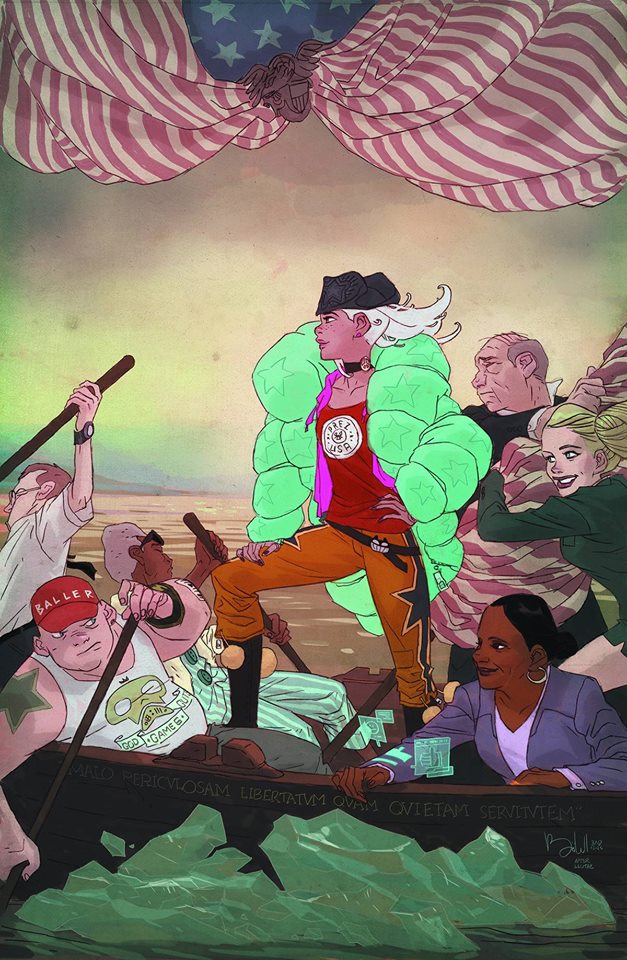 Prez #1
Who Made It?: Mark Russell and Ben Caldwell
How Much Does It Cost?: $2.99
Why Is It Worth a Read?: I don't often read solicits. In fact, I almost never read solicits, unless I am going to dig up more information about a book that I already know something about. Yet I read the solicit for this book – somehow – and damn it, it completely grabbed me. I'll be honest, it was the phrase "tacos are delivered by drone" that got me, but the concept of a 19-year-old Twitter sensation taking over as President of the United States over the span of a 12-issue mini is too appealing to pass up. Plus, that Ben Caldwell guy can draw real good. For $2.99, it's worth a read of the first issue at the very least.
---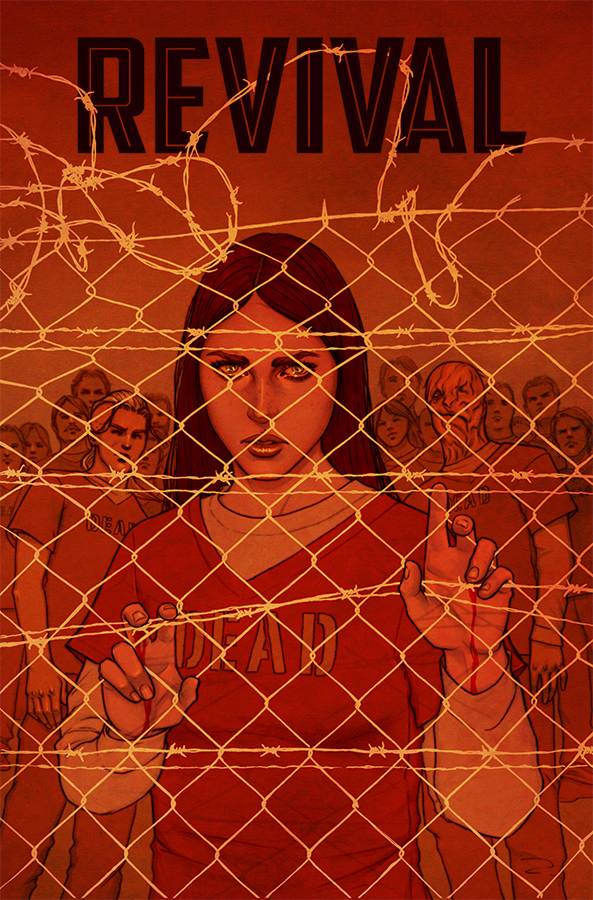 Revival #30
Who Made It?: Tim Seeley and Mike Norton
How Much Does It Cost?: $3.99
Why Is It Worth a Read?: Some books take shocking new directions, and you're like, "hmm…is that really so shocking?" However, Seeley and Norton's Image series is taking a dramatic shift in terms of how the revived population of the book (which takes a look at a small town in Wisconsin after a segment of its population comes back to life after their deaths…but they aren't zombies, really) is handled, and that could lead to rather large things. Regardless of major shifts, this book is always a welcome sight for its consistent quality and Norton's superb art.
---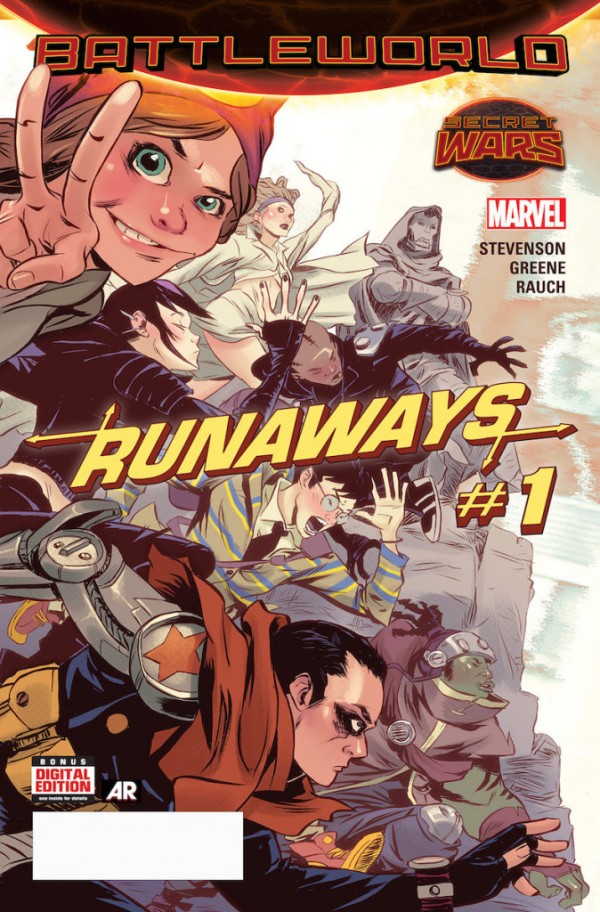 Runaways #1
Who Made It?: Noelle Stevenson and Sanford Greene
How Much Does It Cost?: $3.99
Why Is It Worth a Read?: I'll be honest, I'm totally a Runaways mark. I loved BKV and Adrian Alphona's work on the book. I was less crazy about the Whedon run. Kathryn Immonen and Sara Pichelli's bit was super underrated. The point isn't that I loved it all. It's that I'll read it all because I dig the characters. And while these aren't your grand pappy's Runaways – Bucky Barnes is part of the book, after all – the team of Stevenson and Greene taking the squad back to school (literally) is an appealing one. Mostly though, I'm buying on name, but it has a lot of promise.
---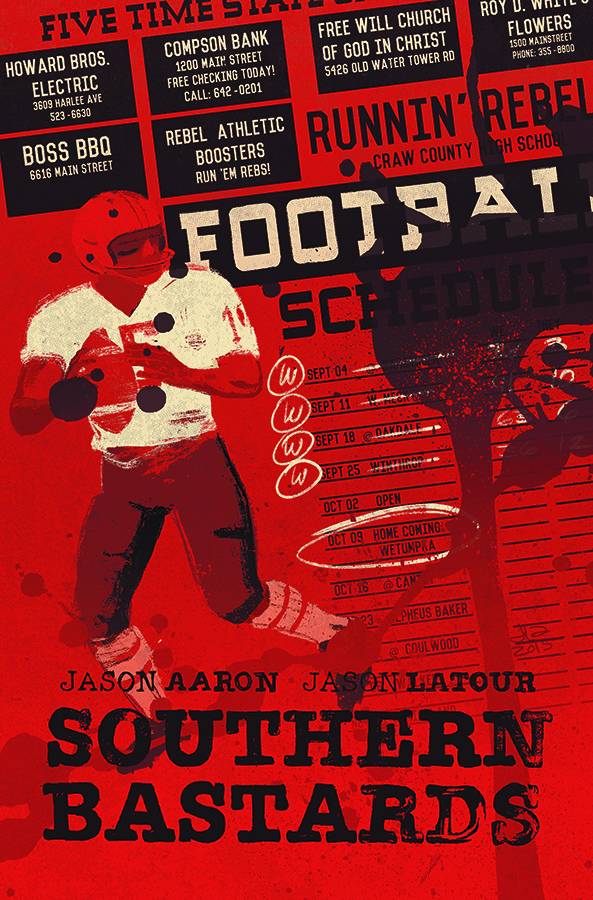 Southern Bastards #9
Who Made It?: Jason Aaron and Jason Latour
How Much Does It Cost?: $3.50
Why Is It Worth a Read?: Hoo boy. Them Rebs are prepping for their big homecoming game against their archrivals, and my god, am I scared for the kids, coaches and fans of the other team from Wetumptka County. Between Coach Boss and the gaggle of sociopaths he coaches and employs, I wouldn't be surprised if the defensive line uses R rated versions of the tricks the Little Giants used. Either way, The Jasons kick off another arc here, and if it's anything like the previous ones, it's going to be one of the best comics you read this week. I'd tell you to pick this up, but I hope I don't need to do that.
---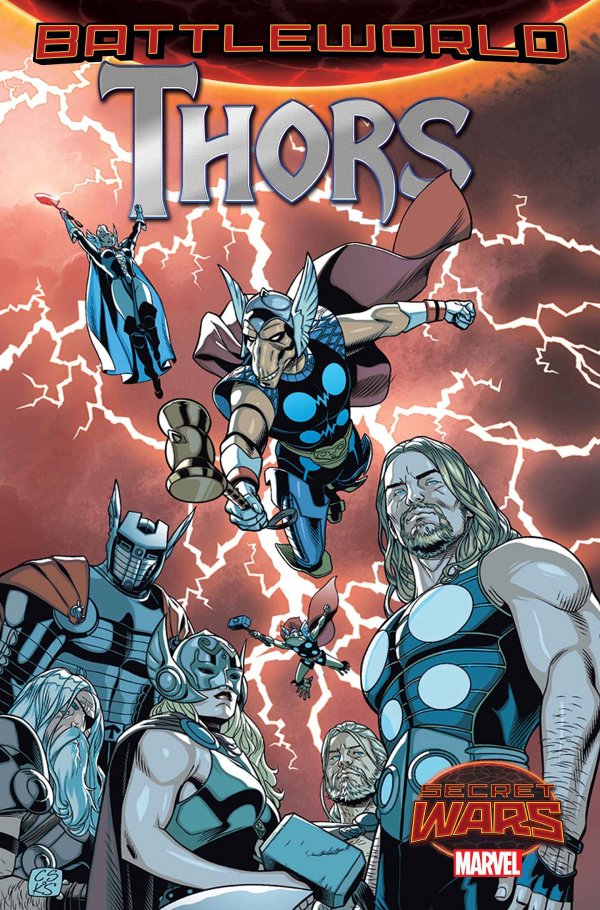 Thors #1
Who Made It?: Jason Aaron and Chris Sprouse
How Much Does It Cost?: $3.99
Why Is It Worth a Read?: Turning the Thors of every Battleworld into the Green Lantern Corps or Top Ten of Marvel was an inspired choice, as was keeping Aaron on the book and pairing him with the god of barrel chested characters Chris Sprouse. I love that it's a procedural of sorts too, as I find it hard to imagine a worse police officer than a Thor. What's that? It has Beta Ray Bill? And The Destroyer as a Thor? And near infinite hammers? We're too lucky. This hammer time won't likely stop any time soon, my friends, and by the look of the creative team, I don't think we'll want it to.
---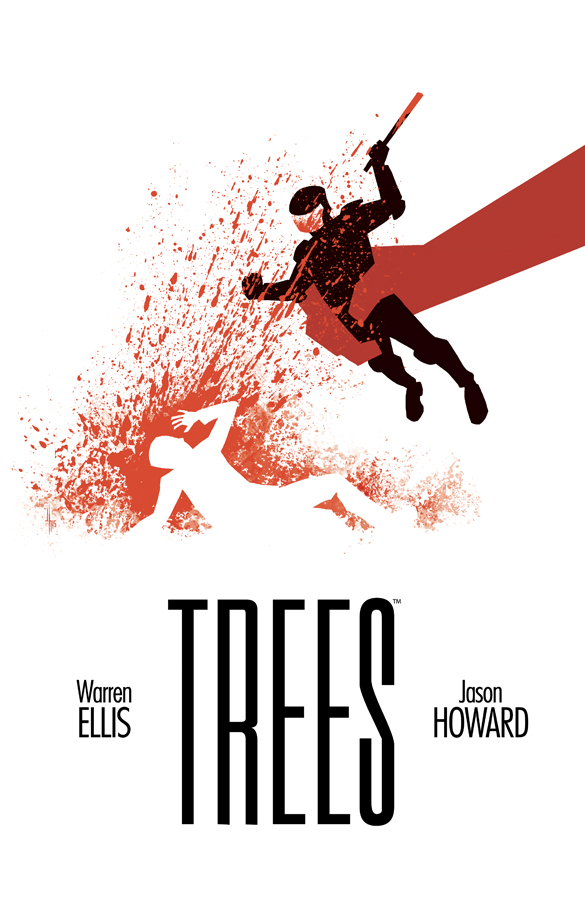 Trees #10
Who Made It?: Warren Ellis and Jason Howard
How Much Does It Cost?: $2.99
Why Is It Worth a Read?: I literally have no idea what to expect from each issue of this book. I don't mean that in a "I don't read solicits" type way again, but in a "even if I read the solicits, I don't think I could predict what will happen in this book" way. It combines peak Ellis (who is sneakily producing some of his best work right now) and Howard giving this book some staggeringly fantastic visuals, and the uncertainty of it is a big appeal to me. Too many books these days feel like they run on defined paths like Disneyworld rides. We could use more titles like this one.