The Pull: A Look at the Comics Dropping the Week of August 10th
Darkseid…is very interested in this week of comics! So let's look at all that and more in the latest edition of The Pull, my exploration of my buys, recommendations, and curiosities from the week of comics, led by zombie Darkseid and his wicked ways.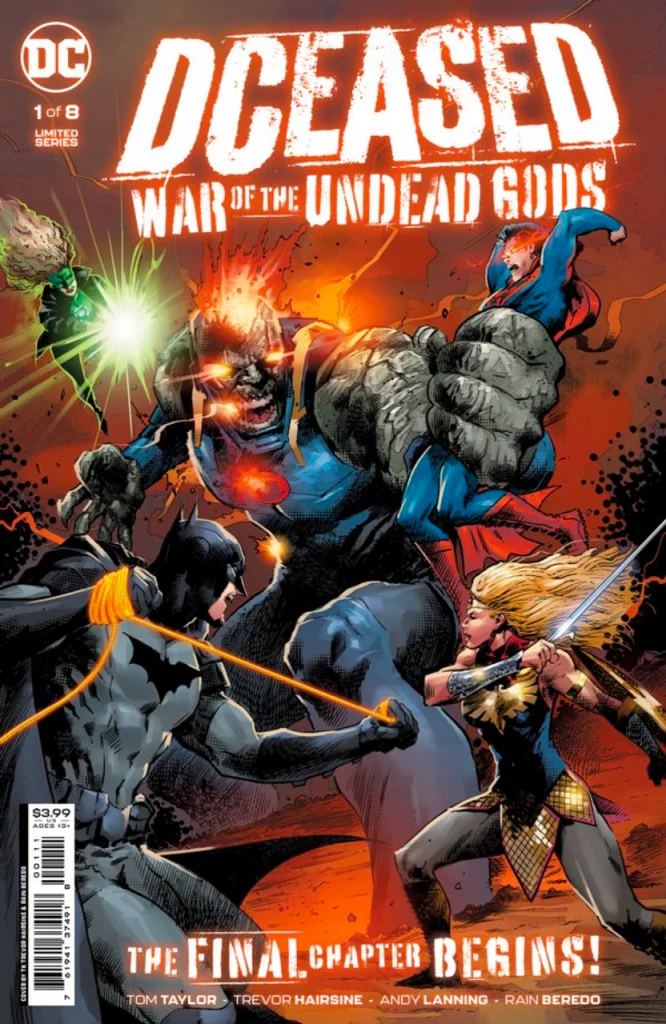 Book of the Week: DCeased: War of the Undead Gods #1
As much as I'd like to tell you that I'm a fancy reader with fancy needs, sometimes the heart just wants a big, insane story about undead gods punching each other in space as a recently healed world desperately holds out hope to not have a return to its unfortunately anti-lifed previous ways. Yes, that is an extraordinarily specific desire for my heart, but hey, the heart wants what the heart wants.
This brings the beginning of the end to Tom Taylor and Trevor Hairsine's epic story – probably! god only knows what horrors they may yet wrought upon unsuspecting readers – and I am here for it. I am on record as a serious supporter of a comic I once foolishly labeled "DC's Marvel Zombies," and seeing what they come up with in this story that moves the final two (and seriously powerful) chess pieces in the still anti-lifed up Superman and Darkseid fills my heart with…well, maybe not joy. But a desire to read it at the very least. I'm here for it.
I'm still mad it isn't called 3Ceased, though.
The rest of this article is for
subscribers only.
Want to read it? A monthly SKTCHD subscription is just $4.99, or the price of one Marvel #1.
Or for the lower rate, you can sign up on our quarterly plan for just $3.99 a month, or the price of one regularly priced comic.
Want the lowest price? Sign up for the Annual Plan, which is just $2.99 a month.
Learn more about what you get with a subscription