The Pull: A Look at the Comics Dropping the Week of August 17th
It's a doozy of a week, and one…I won't be at my shop to follow up on! Because I'll be at Emerald City Comic Con! Wah wah wah! The good news is I updated my pull list. The…additional good news is it's a great week of comics. Let's get to all my buys, recommendations and curiosities from the week of comics, with it being led by the debut of a new approach general Batmania.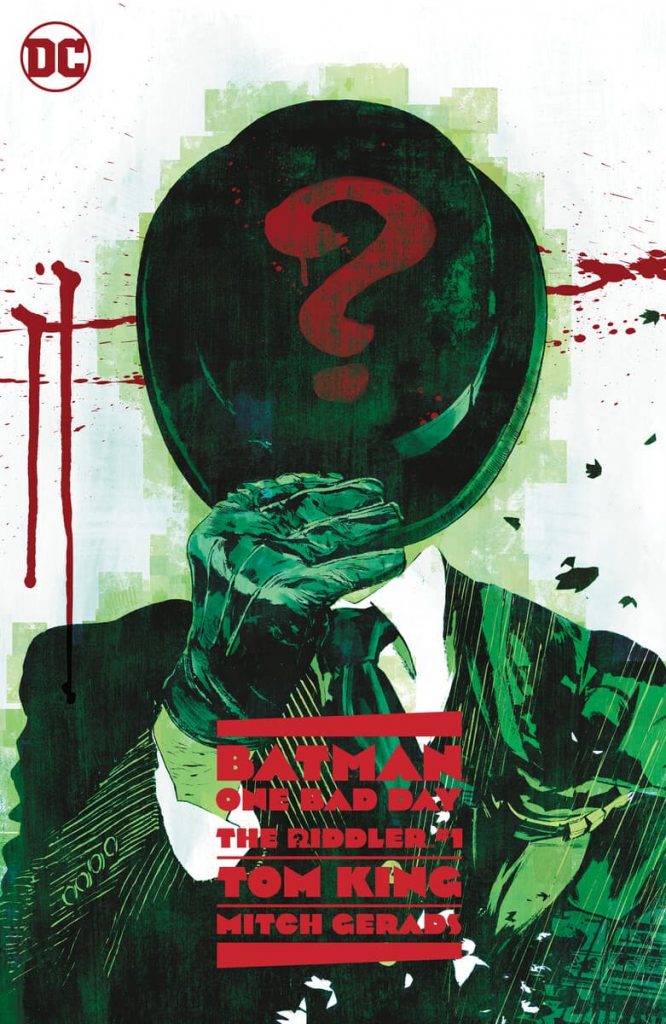 Book of the Week: Batman: One Bad Day: The Riddler #1
This is the pick for a number of reasons. First, the easiest explanation: it's Tom King and Mitch Gerads. More specifically – and no offense, Tom! – it's Mitch, whose art is always improving and always astonishing me.
Second, I find the entire One Bad Day endeavor – in which different villains get one-shot stories from their perspective, presumably relating to a rather bad day for Batman – to be a fascinating one.
Lastly, I love the fact that they're all 64-page hybrid issue graphic novellas, a sizable chunk that allows the creators and readers to dig a little deeper than they might in a typical comic sized release.
I don't love the $8 price point – although that just comes with the territory these days, and at least it's all King and Gerads – and I certainly will be passing on the $18 hardcover for the same reason. But it's an interesting move by everyone involved, and a comic that has a high probability of being excellent. So I am all the way in on finding out precisely how bad this day might get for ol' Bats.
The rest of this article is for
subscribers only.
Want to read it? A monthly SKTCHD subscription is just $4.99, or the price of one Marvel #1.
Or for the lower rate, you can sign up on our quarterly plan for just $3.99 a month, or the price of one regularly priced comic.
Want the lowest price? Sign up for the Annual Plan, which is just $2.99 a month.
Learn more about what you get with a subscription