The Pull: A Look at the Comics Dropping the Week of August 25th
It's another fairly heavy week, and one with tons of options for the top spot. But shocking no one, the feature piece this week on SKTCHD guides my way for The Pull's Book of the Week.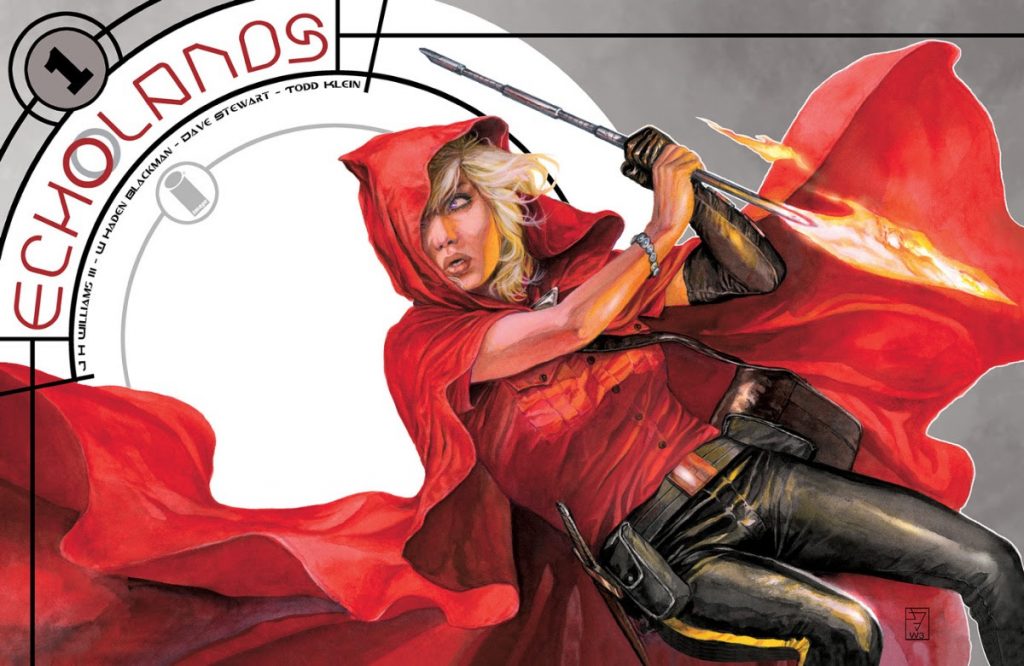 Book of the Week: Echolands #1
I wrote so, so many words about this new Image title from J.H. Williams III, W. Haden Blackman, Dave Stewart and Todd Klein already, so I'm not going to belabor the point too much. Echolands #1 is a very good issue, and more than that, it's a very unique one. Those are two things that matter a lot to me as a comic reader, and really someone who engages in all forms of entertainment. I like to discover something new when I enjoy stories, even though I know that's rare.
Here's a twist, though: it is very possible I wait for trade on this comic! It's not because I don't enjoy it. It's just I really feel like this is going to read remarkably well as a tome rather than as single issues. That's a big TBD, as I may still pick it up at my shop today. But it's on the table.
Random non-Echolands specific note: I don't think fans should feel guilty for waiting for trade. While the most supportive you you can be would be the version that buys literally everything related to every comic release, that's not feasible. Buy the version that works best for you, if you want to! That's a reasonable decision! If that means single issues for Echolands, great! If that means trade-waiting, that's great too! It all helps.
The rest of this article is for
subscribers only.
Want to read it? A monthly SKTCHD subscription is just $4.99, or the price of one Marvel #1.
Or for the lower rate, you can sign up on our quarterly plan for just $3.99 a month, or the price of one regularly priced comic.
Want the lowest price? Sign up for the Annual Plan, which is just $2.99 a month.
Learn more about what you get with a subscription