The Pull: A Look at the Comics Dropping the Week of August 4th
It's the most glorious of weeks, as it's a John Allison week. What more can we ask for? Well, a boatload of more comics! Let's get to all that and more in this week's edition of The Pull.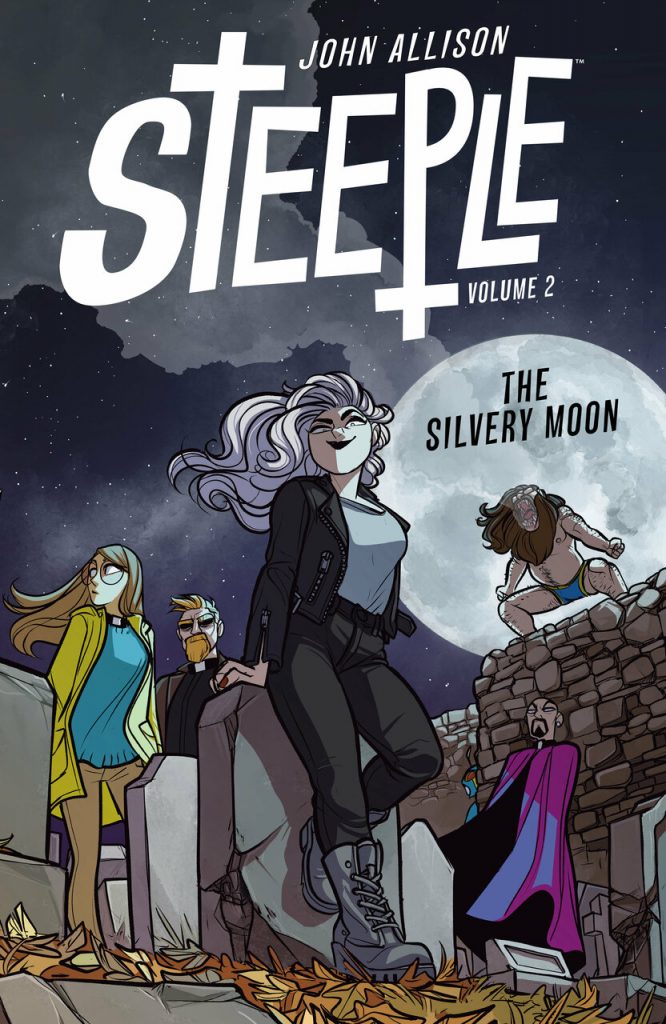 Book of the Week: Steeple Vol. 2 The Silvery Moon
To those familiar with my interests, this pick right here will not surprise you in the last. I've described John Allison in the past as someone who seemingly makes comics specifically for me, so when a new volume of a series he's writing and drawing arrives, I am going to be all about it. That's the case this week with the second volume of Steeple, The Silvery Moon.
I've read a decent bit of this already, as it came out on the ol' internets before it did on print. I read enough to know I like it, which, again, is not much of a surprise. But still, all the trademark Allison traits are here, from the unrivaled character acting to the always potent humor to the great idea with even better execution. I'm excited to give this a full read because it's going to be glorious, no doubt, especially with the title's two leads switching sides, one from the church to Satanism and vice versa on the other's side. It's like Freaky Friday, except no one is changing bodies, it's just allegiances. But like Freaky Friday, I am certain this will result in hijinks and awkward fits galore. I can't wait!
The rest of this article is for
subscribers only.
Want to read it? A monthly SKTCHD subscription is just $4.99, or the price of one Marvel #1.
Or for the lower rate, you can sign up on our quarterly plan for just $3.99 a month, or the price of one regularly priced comic.
Want the lowest price? Sign up for the Annual Plan, which is just $2.99 a month.
Learn more about what you get with a subscription