The Pull: A Look at the Comics Dropping the Week of February 16th
Two faves from a fave come to an end this week, but there can only be one when it comes to the book of the week (most weeks, that is…don't remind me of three weeks ago!). Which one takes the top spot? Find out in The Pull, a look at my buys, recommendations and curiosities from the week of comics.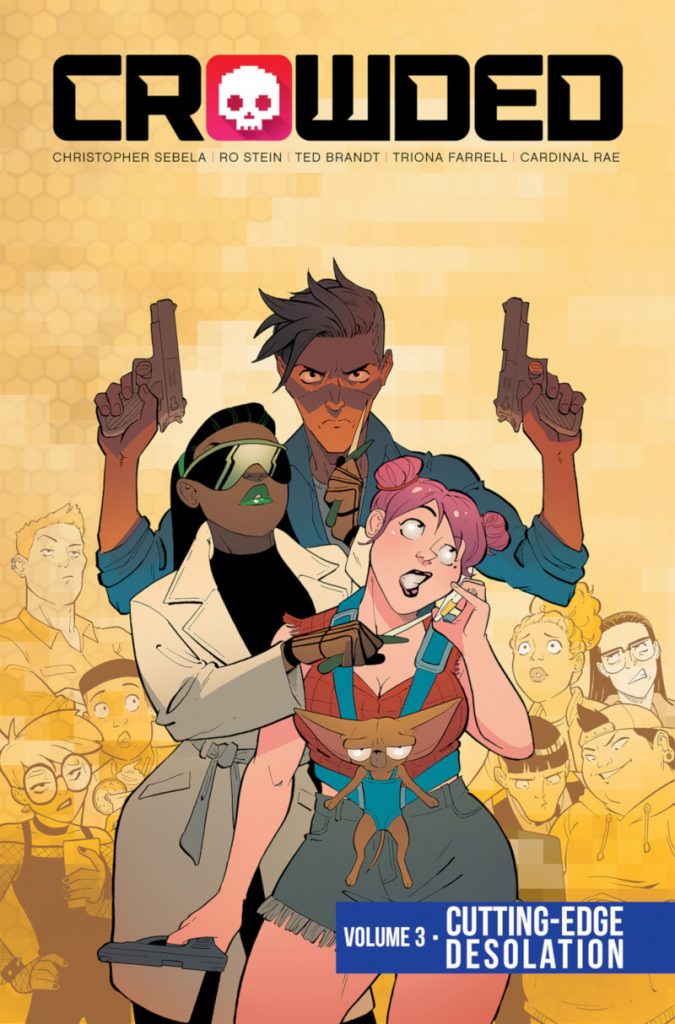 Book of the Week: Crowded Vol. 3
It's been a while coming, but I am so happy for Crowded to be back. While that joy will be short-lived, as this is its finale – the title switched from single issues to a paperback collection for its final chapter – I'm still thrilled to see the cast of the book and the team of Chris Sebela, Ro Stein, Ted Brandt, Triona Farrell, and Cardinal Rae have the ability to deliver a satisfying conclusion to the story.
There are a lot of questions to answer, many of which are just mine about the final fate of Dog, the, you guessed it, dog character in the story. But I'm excited to see what the team has in store for us, even if the answers won't matter as long as I have fun hanging with my pals from the story one more time. I can't wait.
The rest of this article is for
subscribers only.
Want to read it? A monthly SKTCHD subscription is just $4.99, or the price of one Marvel #1.
Or for the lower rate, you can sign up on our quarterly plan for just $3.99 a month, or the price of one regularly priced comic.
Want the lowest price? Sign up for the Annual Plan, which is just $2.99 a month.
Learn more about what you get with a subscription