Comics Disassembled: Ten Things of Note from the Past Week in Comics, Led by a Very, Very Good Comic
Lacking the showstoppers that last week contained gives me a good opportunity to touch on some non-news related things I very much enjoy in this edition of Comics Disassembled. Let's look at all of those and more, as I break down ten things I liked or didn't like from the past week in comics.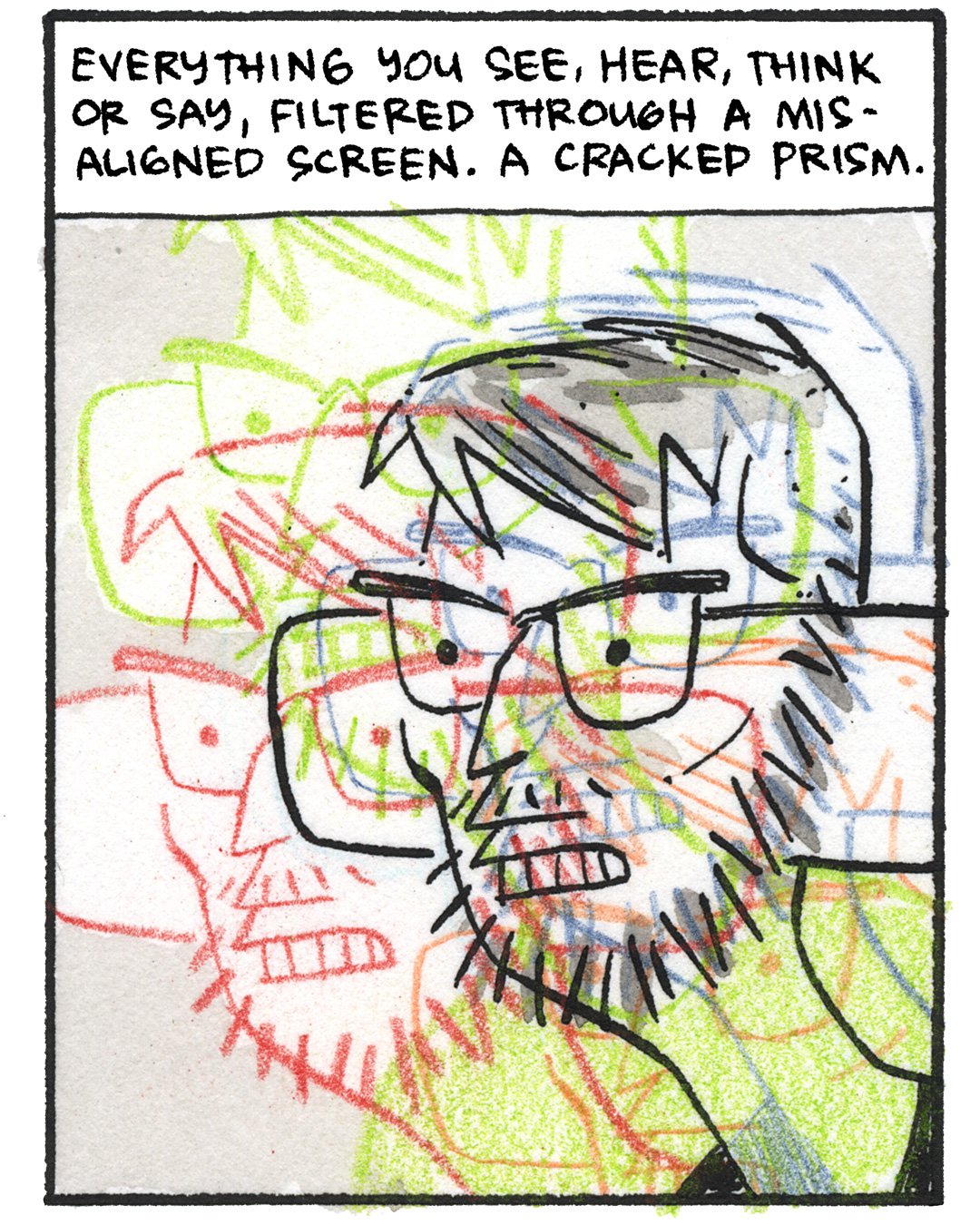 1. Dustin Harbin, Getting Real
It's not often I lead this column off with a comic, but that's exactly what is happening here. Cartoonist Dustin Harbin published a comic on his site this week that recounted his experience after he went through a rather traumatic bike crash, which – amongst other things – required four pins to reattach his jaw to his upper skull. If that sounds rough, it probably should. It's a gruesome injury, and I can't even imagine going through that.
Harbin takes us through it, though, delivering a comic that talks about how that injury affected him not just physically but emotionally and mentally. It's a remarkably well-done comic, and one that really taps into a specific mental space that exists with anyone who has had really any type of traumatic injury. You keep rethinking it and wondering whether something is wrong and worrying about impacting it in a negative way. It gets to a point where the mental is almost universally worse than the physical, because at least the latter has some way to block it. The mental aspect of an injury almost never goes away, and makes you cognizant of the impact of each and every one of your actions.
But there's also catharsis there eventually, if you let it happen. Harbin brilliantly recounts this experience and everything that comes with it, underlining to me why he's one of the most underrated cartoonists in the game. His work is exemplary across the board, and I'm not just saying that because I have a commission two feet to my right as I type this. Harbin's a talented guy, and someone whose gifts are holistic in a way that few are (after all, most might know him as a letterer for books like Casanova). This comic shows that off. I highly recommend it.
2. Jeph Loeb, Headed Out
Happy Trails to Jeph Loeb, Marvel's long-time television head, as Variety suggests that he'll be leaving the company as part of the restructuring taking place with Kevin Feige ascending to Chief Creative Officer. Loeb has had an uneven run during his time there, as the highs of some of the Netflix shows were partially offset by the aggressive badness of Inhumans and the forgettable nature of Agents of S.H.I.E.L.D. But the highs were definitely high, with Daredevil's first and third seasons, Jessica Jones' first season, and Luke Cage's first being pretty dang good, especially on the Daredevil front.
It doesn't sound like Loeb will be long for the unemployment line, and while many know him for his comic writing, my dude did write Commando, so he's clearly an adept Hollywood player. But it's the end of an era, during a time that will likely see more chess pieces off the board than just Loeb. I hope not too many, unless it's Ike Perlmutter, in which case yes, please! Oh, and I do also enjoy how that article talks about how editorial control of Marvel's comic line was "Ike's baby," but he's losing that to Feige. I am very much here for that. Karma, baby!
The rest of this article is for
subscribers only.
Want to read it? A monthly SKTCHD subscription is just $4.99, or the price of one Marvel #1.
Or for the lower rate, you can sign up on our quarterly plan for just $3.99 a month, or the price of one regularly priced comic.
Learn more about what you get with a subscription