The Pull: A Look at the Comics Dropping the Week of February 1st
In a stretch that has to be one of the weirdest ones in my recent comic buying memory, this one has to take the cake. Let's get to it, as The Pull at least has one exceptional release leading the way!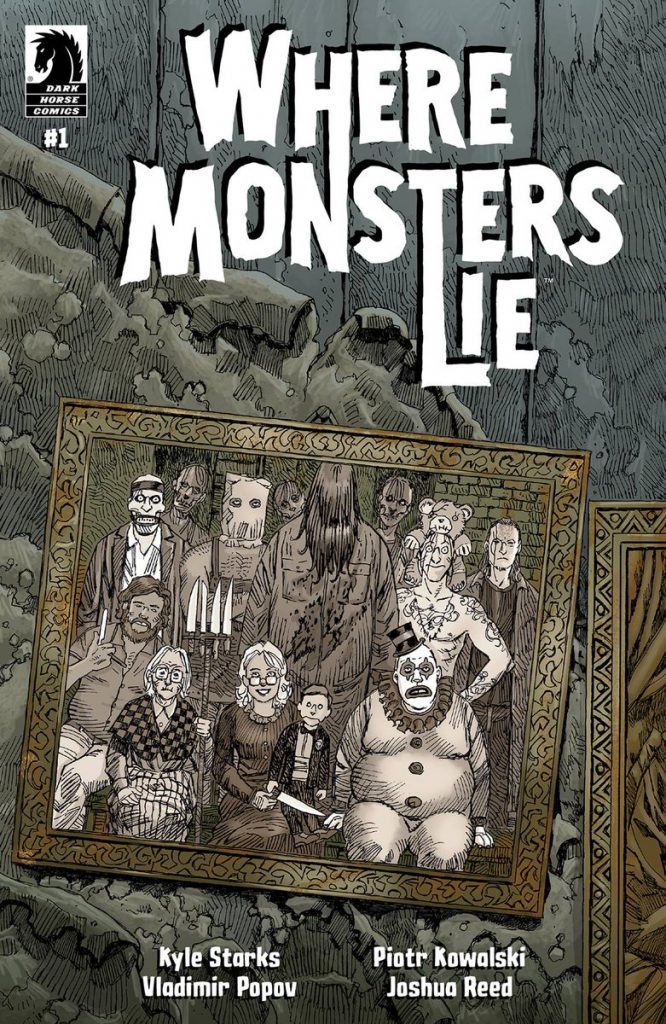 Book of the Week: Where Monsters Lie #1
Kyle Starks has entered the "I'll buy anything they work on" zone for me, which is rarefied territory. There aren't a ton of creators that's true for me, but Starks is undoubtedly on that list, whether it's something like I Hate This Place or a purely DIY project like Karate Prom. That goes especially for something like Where Monsters Lie, his new Dark Horse miniseries with artist Piotr Kowalski, something with the absolutely elite concept of "What happens when a revenge motivated slasher movie victim survives and then finds out all the slasher movie villains reside in a gated community together in-between their slasher sprees?" Each aspect of that would have been a draw. Revenge of the slasher victim? Sure! A story about a gated community of slasher villains in-between seasons? Let's do it! Those together, though?
Perfection.
Pair that with Kowalski, someone who has been terribly underrated his whole career, and Starks' scripting it all, and you have a recipe for glory. The truth is, I've had a PDF of this in my inbox for a couple months now, but because I – like the denizens of that gated community – am the world's greatest monster, I haven't read it yet. But trusted pals who have read it swear it's fantastic. I believe them and cannot wait to read Where Monsters Lie #1 (in print, because that's how I do things).
The rest of this article is for
subscribers only.
Want to read it? A monthly SKTCHD subscription is just $4.99, or the price of one Marvel #1.
Or for the lower rate, you can sign up on our quarterly plan for just $3.99 a month, or the price of one regularly priced comic.
Want the lowest price? Sign up for the Annual Plan, which is just $2.99 a month.
Learn more about what you get with a subscription