The Pull: A Look at the Comics Dropping the Week of January 13th
It's a Kaijumax week, so it's a glorious week. Let's look at all of the most appealing comic releases for me this week in the latest edition of The Pull.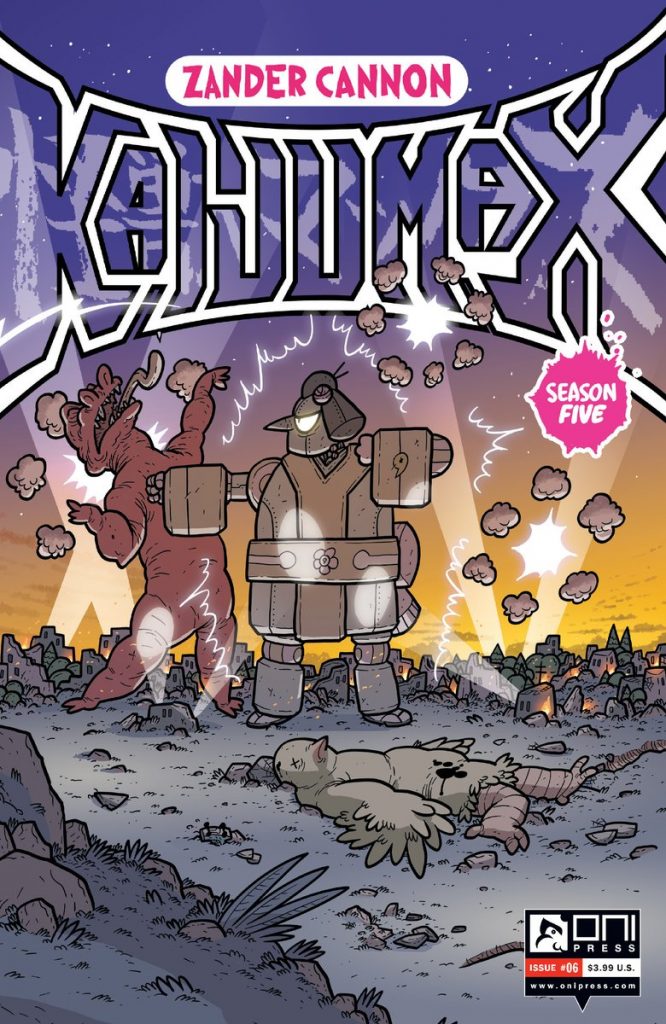 Book of the Week: Kaijumax Season Five #6
This has been one of the best Kaijumax seasons yet, with its fifth issue being – arguably – the finest issue of Zander Cannon's modern classic yet. From the sound of it, this issue will be the culmination of every storyline from this season, with potential cascading impacts as we head into the sixth and final season. There might be some Daniel the goat action here. Pikadon is meeting some sort of ending. It's going to be a lot.
There aren't many weeks where a comic is coming out that makes my brain wonder, "could this possibly be my favorite comic ever?" That's the potential of basically any issue of Kaijumax, the absolute ceiling of it, but issue #6 here has the highest probability of maybe any comic since House of X and Powers of X ended. That's just where Kaijumax is as a comic. It's a highlight reel as much as a comic book, at this point, delivering only the good and nothing less. So yeah, each time it comes out could and arguably should be my book of the week. This one just feels like it might have something special to it. We'll find out soon.
The rest of this article is for
subscribers only.
Want to read it? A monthly SKTCHD subscription is just $4.99, or the price of one Marvel #1.
Or for the lower rate, you can sign up on our quarterly plan for just $3.99 a month, or the price of one regularly priced comic.
Want only the longform content? Sign up for the monthly longforms only plan, which is just $2.99 a month.
Learn more about what you get with a subscription