The Pull: A Look at the Comics Dropping the Week of January 27th
With no number ones and no gigantic releases, I'm going to have to pick…a comic that has been coming out for longer than a year as my book of the week?! My god. What is the industry coming to? Let's look at that and more in The Pull.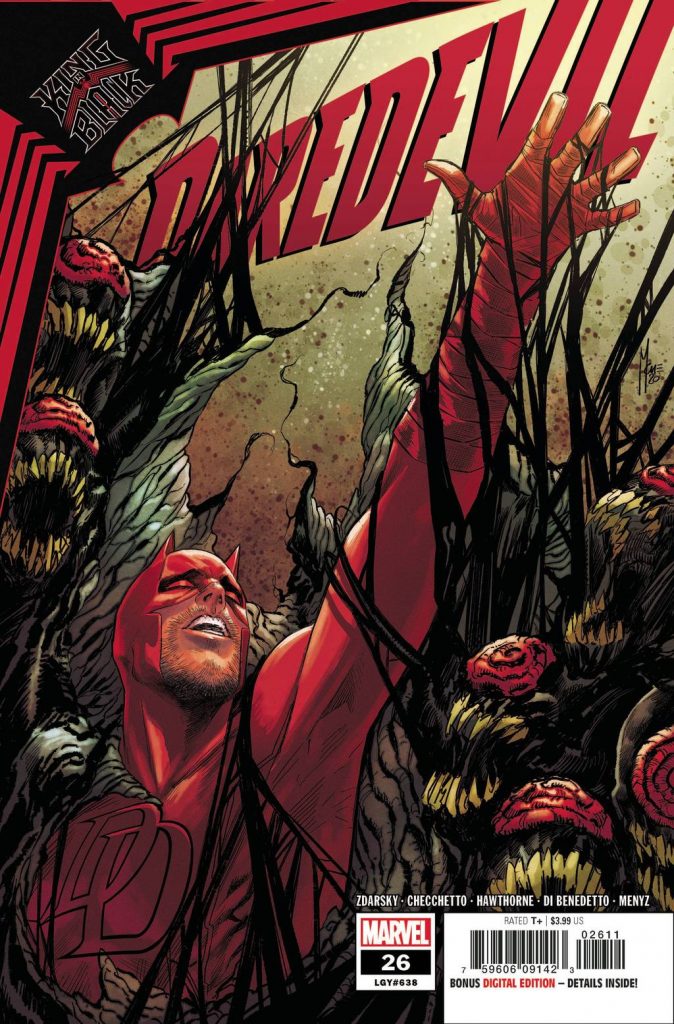 Book of the Week: Daredevil #26
I still feel like I shouldn't mention the conclusion to Daredevil #25 because it's such a big deal – and such a well-executed one – so I'm not going to. But it is a fascinating example of the mechanics of superhero comic books that this series had a massive twist and immediately ties into a larger event that couldn't be further in subject matter from the MO of this book.
That said, if anyone is going to make a story that features two artists and two concurrent threads jive with a status quo change while tying into King in Black, it's Chip Zdarsky, Marco Checchetto and Mike Hawthorne. Well, also Al Ewing and literally any human, but, more importantly for this part of the post, Chip, Marco and Mike. I'm excited to see how they balance it all out, but if this squad has proven anything, it's that they can make anything work. I'm excited to see them prove me right and continue to build on the greatness of this run.
The rest of this article is for
subscribers only.
Want to read it? A monthly SKTCHD subscription is just $4.99, or the price of one Marvel #1.
Or for the lower rate, you can sign up on our quarterly plan for just $3.99 a month, or the price of one regularly priced comic.
Want only the longform content? Sign up for the monthly longforms only plan, which is just $2.99 a month.
Learn more about what you get with a subscription