The Pull: A Look at the Comics Dropping the Week of February 9th
In a week without a clear cut leader, let's look to the past for our book of the week. You can find that and more in this edition of The Pull, a look at my buys, recommendations, and curiosities from the week of comics.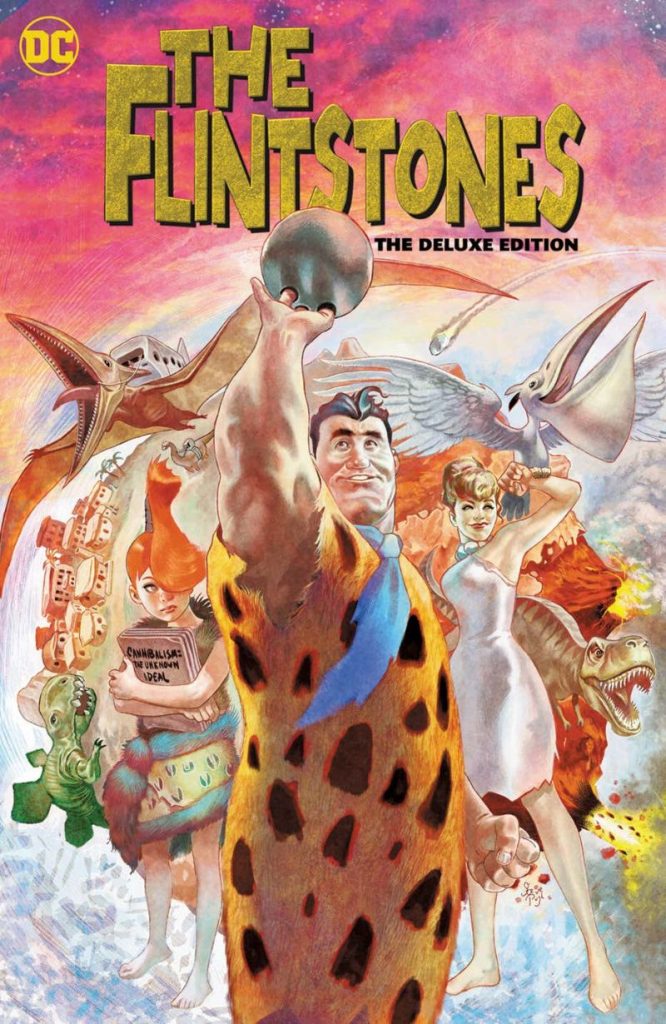 Book of the Week: The Flintstones The Deluxe Edition HC
I'm not going to say that Mark Russell and Steve Pugh's The Flintstones series at DC is my favorite comic from the past decade – although it is very, very good – but what I will say is I probably reference it more than any other comic that came out over that span. It's not something I actively do, it just happens all of the time, particularly the entry from the series that acts as point-of-view issue for The Great Gazoo (who, incredibly, is there to calculate the odds of humanity's survival for the gambling authorities of his world, Las Vega). In a weird way, what Russell and Pugh do in this comic feels almost like the intellectual adaptation of a cartoon equivalent of Seinfeld: it's about nothing, but also everything.
In that way, it's alternately about humanity, consumerism, religion, family, connection, greed (really all of the seven deadly sins, to be honest), capitalism, and so much more. Most importantly, though, it's about the relationship between a bowling ball and a vacuum cleaner – which, as you might recall, are animals in The Flintstones world – and how it's the most poignant, tragic tale in recent comic history. It is incredible.
This comic debuted in 2016, so odds are, if you were going to read it, you probably would have already. But if you haven't and you like comic books – which I imagine you do as a subscriber to this site – I could not recommend this series more. It's an astonishing accomplishment, and one of the finest, most surprising reads you'll find in a comic shop this month, more than likely.
The rest of this article is for
subscribers only.
Want to read it? A monthly SKTCHD subscription is just $4.99, or the price of one Marvel #1.
Or for the lower rate, you can sign up on our quarterly plan for just $3.99 a month, or the price of one regularly priced comic.
Want the lowest price? Sign up for the Annual Plan, which is just $2.99 a month.
Learn more about what you get with a subscription