The Pull: A Look at the Comics Dropping the Week of July 3rd
This week in comics brings a couple notable endings, some notable beginnings, and multiple versions of something called Zombie Tramp. So it's a pretty standard week of comics, all things considered. Let's look at my buys, recommendations and curiosities in this week's edition of The Pull.
Book of the Week: The Wild Storm #24
There were a lot of choices for this spot this week, but when I did the math in my head, there was only one choice available to me: Warren Ellis and Jon Davis-Hunt's The Wild Storm #24. This brings the series to an end, and it has been a series I've genuinely loved, both as a fan of old school Wildstorm and as just a fan of good comics. It's been remarkable to see Ellis reinvent the world of Wildstorm for modern times, with it being much more in the geopolitical vein than his first run through in that arena (besides Planetary, which was arguably the best forebear for what he's done here). We expected all of that, though.
Davis-Hunt has been the true revelation here, though, as he's matched and surpassed every challenge Ellis has sent his way. I mean, look at the cover to this final issue above. That's brilliant, right? The Notorious JDH has managed to excel at each facet of the series, whether it's asking him to give us Quitely-esque action sequences or talking heads discussing the fate of the world or some such thing. I'm a huge, huge fan of what he has done here.
I'll miss this book, and while I'm excited for Ellis and the art team of Ramon Villalobos and Tamra Bonvillain on WildCATs, I hope we get even more in the Wildstorm universe going forward because The Wild Storm has felt like just the tip of the iceberg for what they could do here. I'm excited to see how this series ends, but I'm even more excited to see where it goes next.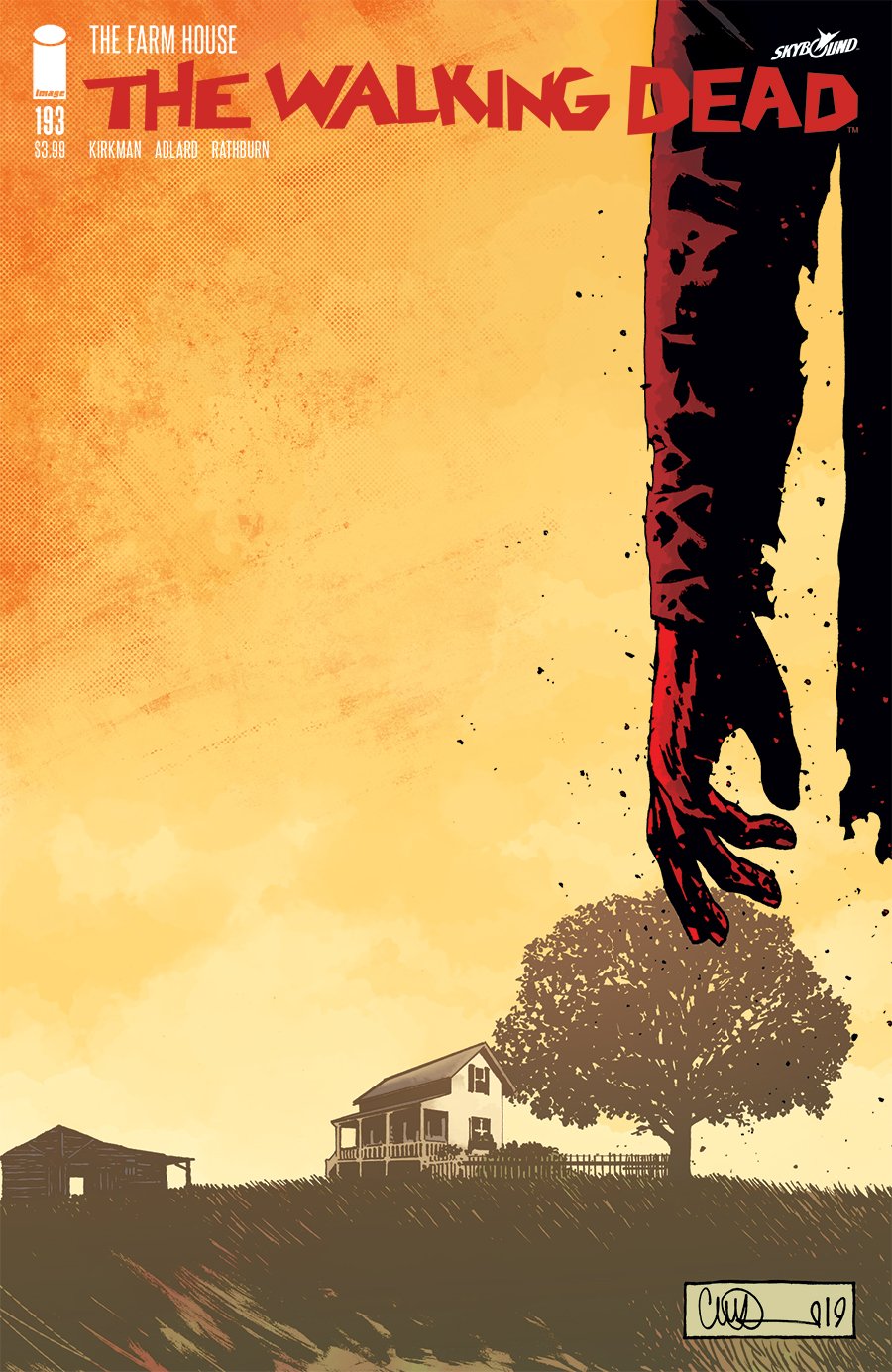 "You're coming with me": The for sure buys and recommendations of the week
Crowded #7: I've read this already and it is, in standard Crowded fashion, really quite fun. This is one of the potential heir apparents to the throne of "best hangout comic" as several of the key titles in that vein near their end, Series leads Charlie and Vita are a phenomenal odd couple who endlessly get into ridiculous situations, and it's a blast seeing what writer Christopher Sebela and artists Ro Stein, Ted Brandt and Triona Farrell come up with them each and every issue. This is everything we've come to expect from the book but maybe even dialed up a little bit now that the pair is on the road. It's good stuff.

DCeased #3: The greatest trick Tom Taylor ever pulled was creating a comic that was DC's Marvel Zombies and it actually being good. I really like this comic, even if it is kind of wild that it's as good as it is.

Immortal Hulk #20: The ending of the last issue of this comic was about as devastating of a conclusion I can remember in any comic in recent memory, which makes it such a turn for the typically cheerful delight the book is. Al Ewing and Joe Bennett have somehow created a comic that is about as hyped a title as you can find yet it's even better than the hype.

Lois Lane #1: I've shocked even myself by not making this my book of the week, but it's a busy week with a lot of notable books! Greg Rucka and Mike Perkins on a book about Lois Lane is about as much as I could ask for out of the comic world, and I can't wait to see what they come up with.

Sea of Stars #1: This is a speculative buy based off creators, but the preview I've seen of this book looked delightful. Its solicit says it's a "brand-new science fiction series with all the scope and heart of the The Neverending Story crossed with the imaginative weirdness of Miyazaki," and while that's significant self-praise, that's one heck of a vision that really, really speaks to me. Plus, that Stephen Green and Rico Renzi art. Yes, please.

The Unbeatable Squirrel Girl #46: Five more issues to go. I'm not crying. YOU'RE CRYING.

The Walking Dead #193: Just a regular, run of the mill issue of The Walking Dead. Nothing to see here. I'm sure nothing unexpected will happen. It's just issue #193. What could possibly happen here?

Would buy, but I'm a dirty, rotten trade waiter
Black Hammer Age Of Doom #11
Giant Days #52
Heathen #7
She Said Destroy #2
Test #1
World Of Black Hammer Encyclopedia #1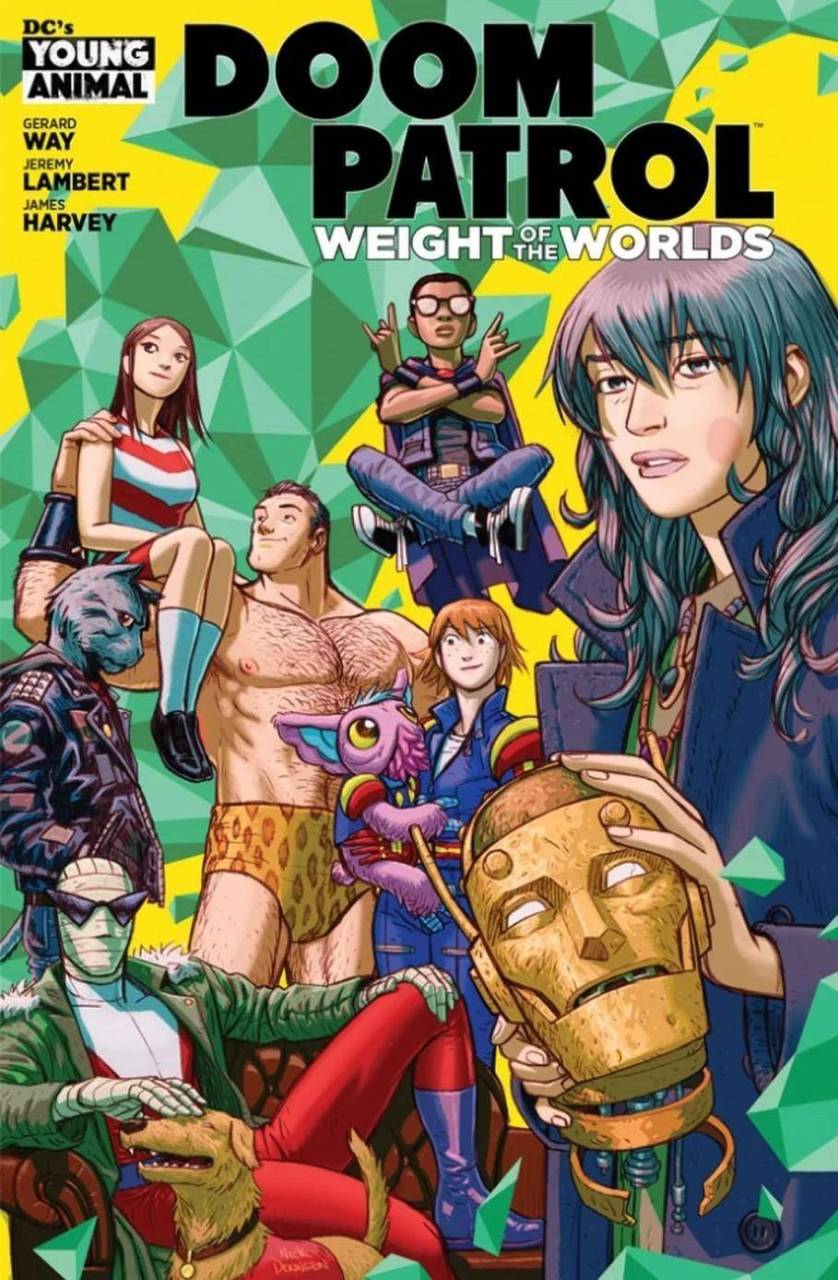 Game Time Decisions: The Ones that Might Come Home
Doom Patrol The Weight Of The Worlds #1: I switched to trade on this series, so it's either going to be a trade buy or a skip altogether. The scheduling nightmare on this title drove me away, and without Nick Derington on art, I'm not sure there's enough for me to stick around. I'll be paying attention to what people say about this series because I'm leaning on being out over being in here.

Space Bandits #1: I went from the last remaining Mark Millar superfan in the comics journalism game to an extreme "I don't know about this guy anymore" as we've moved into the Netflix deal. It sounds like a fun book, Matteo Scalera is phenomenal and it's a five issue mini, so it has a lot of plusses. But that condensed run and Millar's almost absurdly variable nature these days make this a trade wait title, at best.
The Rest of the Week's Releases
ABRAMS COMICARTS

Imitation Game Alan Turing Decoded GN
ACTION LAB ENTERTAINMENT

Seafoam A Friend For Madison #3
Vamplets The Undead Pet Society TP
AFTERSHOCK COMICS

AHOY COMICS

AMERICAN MYTHOLOGY PRODUCTIONS

Zorro Legendary Adventures Volume 2 #3
AMIGO COMICS

Blackening #6 (Of 6)
Gargantuan #2 (Of 5)
Nasty Pills #1 (Of 2)
ARCHIE COMIC PUBLICATIONS

Betty And Veronica Friends Forever Back To Storybook Land #1
Betty And Veronica Spectacular Volume 2 TP
World Of Archie Jumbo Comics Digest #90
AVERY HILL PUBLISHING

BLACK MASK COMICS

Black AF Devil's Dye #4 (Of 4)
BOOM! STUDIOS

Buffy The Vampire Slayer #6
Giant Days #52
Over The Garden Wall Hollow Town TP
Rocko's Modern Afterlife #4 (Of 4)
Saban's Go Go Power Rangers Volume 4 TP
Smooth Criminals Volume 1 TP
DANGER ZONE

Banjax #2
Spencer And Locke 2 #4 (Of 4)
Voracious Appetite For Destruction #3
Zombie Tramp #61
Zombie Tramp Volume 17 Reborn TP
DARK HORSE COMICS

Beanworld Omnibus Volume 2 TP
Black Hammer Age Of Doom #11
Crimson Lotus TP
Hellboy 25 Years Of Covers HC
Massive Omnibus Volume 1 TP
No One Left To Fight #1 (Of 5)
World Of Black Hammer Encyclopedia #1 (One Shot)
DC COMICS

Adventures Of The Super Sons #12 (Of 12)
Batgirl #36
Batman Deluxe Edition Volume 4 HC
Batman Teenage Mutant Ninja Turtles III #3 (Of 6)
DCeased #3 (Of 6)
Deathstroke #45
Doom Patrol The Weight Of The Worlds #1
Dreaming #11
Female Furies #6 (Of 6)
Green Lantern #9
Harley Quinn #63
Joker TP (Black Label)
JSA By Geoff Johns Book Three TP
Justice League #27
Lois Lane #1 (Of 12)
Red Hood Outlaw Volume 1 Requiem For An Archer TP
Suicide Squad Katana The Revenge Of Kobra TP
Superman Up In The Sky #1 (Of 6)
Wild Storm #24
DYNAMITE ENTERTAINMENT

Charlie's Angels Vs The Bionic Woman #1
Red Sonja #6
FANTAGRAPHICS BOOKS
Complete Peanuts Volume 11 1971-1972 TP
Kramers Ergot Volume 10 GN
FIRST SECOND

Adventure Zone Volume 2 Murder On The Rockport Limited GN
Dam Keeper Volume 3 Return From The Shadows HC
Spill Zone Volume 2 The Broken Vow GN
FLOATING WORLD COMICS

All Time Comics Zerosis Deathscape #1 (Of 5)
HUMANOIDS

IDW PUBLISHING
My Little Pony Friendship Is Magic #79
Sonic The Hedgehog #18
Star Trek Year Five #3
Star Wars Adventures #23
Teenage Mutant Ninja Turtles #95
Transformers #8
IMAGE COMICS
Analog #6
Birthright #37
Crowded #7
Gasolina Volume 3 TP
Man-Eaters #10
Monstress Volume 1 HC
Postal Deliverance #1
Sea Of Stars #1
Section Zero #4 (Of 6)
Space Bandits #1 (Of 5)
Thumbs #2 (Of 5
Walking Dead #193
KNOCKABOUT COMICS

Rime Of The Ancient Mariner TP
LION FORGE

MARVEL COMICS

Adventures Of The X-Men Volume 1 TP
Aero #1
Age Of X-Man Prisoner X #5 (Of 5)
Captain America And The Invaders Bahamas Triangle #1
Conan The Barbarian Volume 1 The Life And Death Of Conan Book One TP
Conan The Jewels Of Gwahlur And Other Stories TP
Cosmic Ghost Rider Destroys Marvel History #5 (Of 6)
Dead Man Logan #9 (Of 12)
Fantastic Four The Prodigal Sun #1
Immortal Hulk #20
Ms. Marvel Annual #1
Old Man Quill #7 (Of 12)
Punisher #13
Savage Avengers #3
Secret Warps Soldier Supreme Annual #1
Spider-Gwen Ghost-Spider #10
Star Wars Age Of Resistance Finn #1
Star Wars Target Vader #1 (Of 6)
Unbeatable Squirrel Girl #46
Uncanny X-Men #21
ONI PRESS

PAPERCUTZ

Geronimo Stilton 3-In-1 Edition Volume 3 TP
SCOUT COMICS

SEVEN SEAS ENTERTAINMENT

Arifureta From Commonplace To World's Strongest Light Novel Volume 6 SC
Himouto Umari-chan Volume 6 GN
Mythical Beast Investigator Volume 1 GN
SOURCE POINT PRESS

Monstrous European Getaway #4 (Of 4)
Twiztid Haunted High-Ons The Darkness Rises #3
TOKYOPOP

Nightmare Before Christmas Zero's Journey #11
VAULT COMICS

Heathen #7
She Said Destroy #2
Test #1
VERTICAL COMICS

To The Abandoned Sacred Beasts Volume 8 GN
VIZ MEDIA

Anonymous Noise Volume 15 GN
Black Clover Volume 16 GN
Daytime Shooting Star Volume 1 GN
Demon Slayer Kimetsu no Yaiba Volume 7 GN
Dr. Stone Volume 6 GN
Haikyu Volume 33 GN
Kaguya-sama Love Is War Volume 9 GN
Kakuriyo Bed And Breakfast For Spirits Volume 4 GN
My Hero Academia School Briefs Novel Volume 2 SC
My Hero Academia Vigilantes Volume 5 GN
Oresama Teacher Volume 26 GN
Platinum End Volume 9 GN
Snow White With The Red Hair Volume 2 GN
Vampire Knight Memories Volume 3 GN
Water Dragon's Bride Volume 10 GN
YEN ON

Irregular At Magic High School Light Novel Volume 12 SC
Sword Art Online Progressive Light Novel Volume 6 SC
ZENESCOPE ENTERTAINMENT