The Pull: A Look at the Comics Dropping the Week of June 7th
It's a heavy week in The Pull. Let's get to it.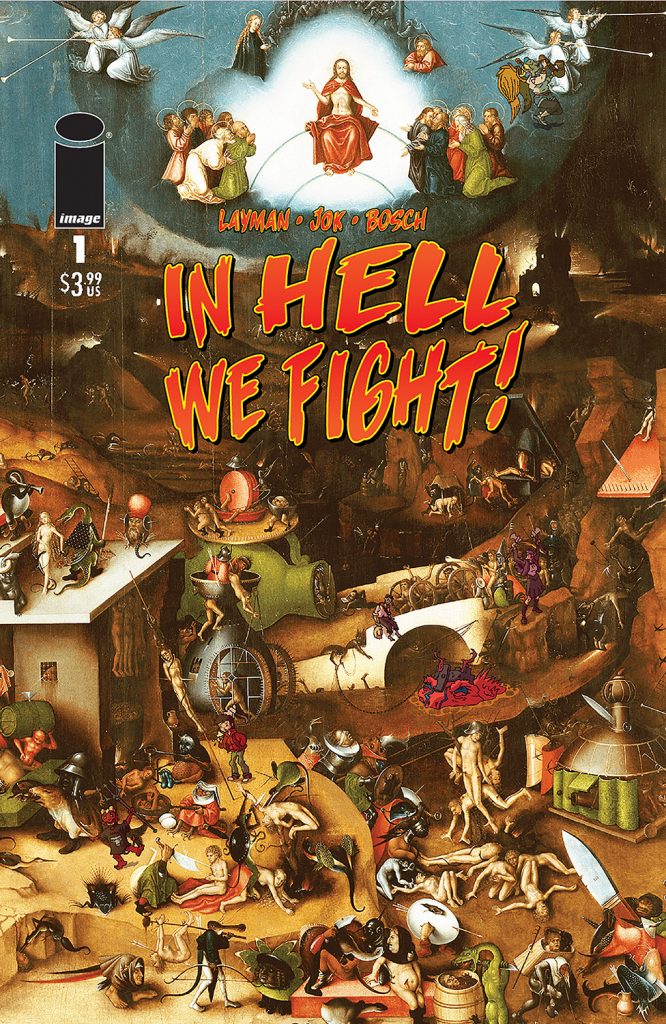 Comic of the Week: In Hell We Fight #1
Any comic crazy enough to have a Hieronymus Bosch variant is a comic I'm interested in reading. And this comic has crazy to spare, as it finds a quartet of denizens of hell — three condemned teens and a demon sort of friend — attempting to steal a demon lord's delivery truck, before finding themselves on a road trip through the underworld because of it. It's from writer John Layman, someone as adept as anyone at converting a crazy idea into a meaningful and impact one, and Jok, an artist whose work I've never experienced but do find appealing in the previews. It's certainly worth a shot, as it sounds just crazy enough to work.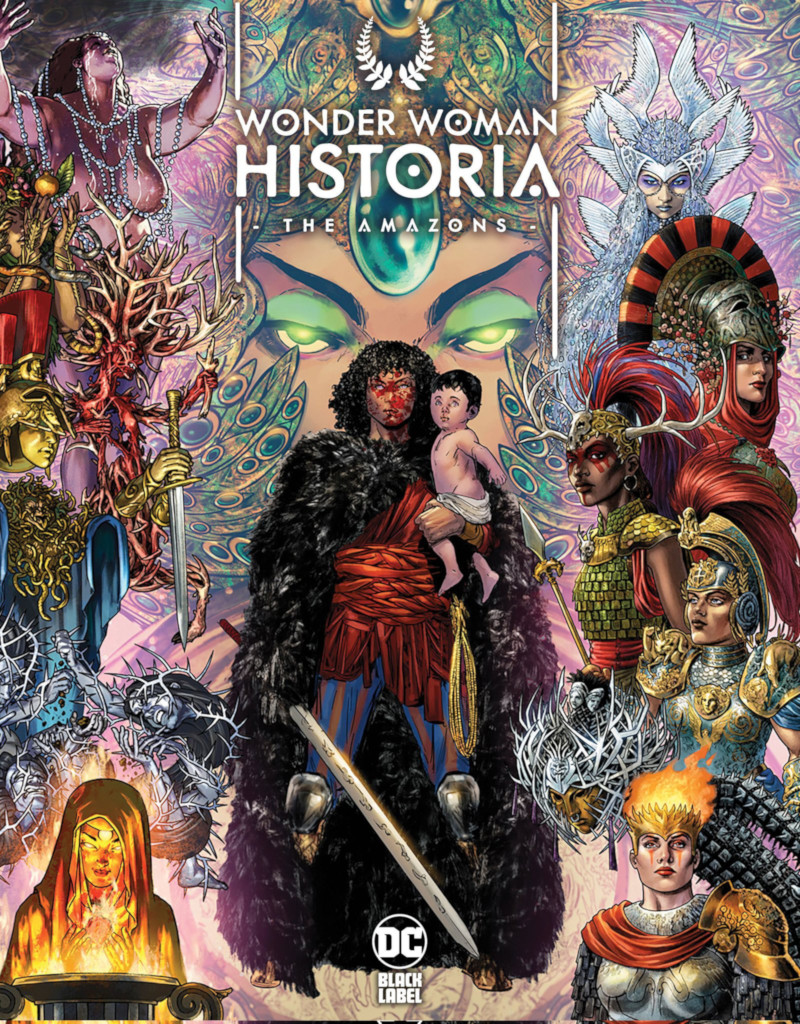 Trade of the Week: Wonder Woman Historia: The Amazons HC
I'm extremely late to this party, as I made the decision early on that despite the hype, I was going to wait for the trade. This was less for Wonder Woman Historia reasons and more for "I think this will work better for me when it's finished and collected." Based off the response, it works well no matter how you read it, as Kelly Sue DeConnick, Phil Jimenez, Nicola Scott, and Gene Ha have crafted a comic with as towering of esteem as any in recent years. Now, I get to bask in its glory. I can't wait, now that my wait is over.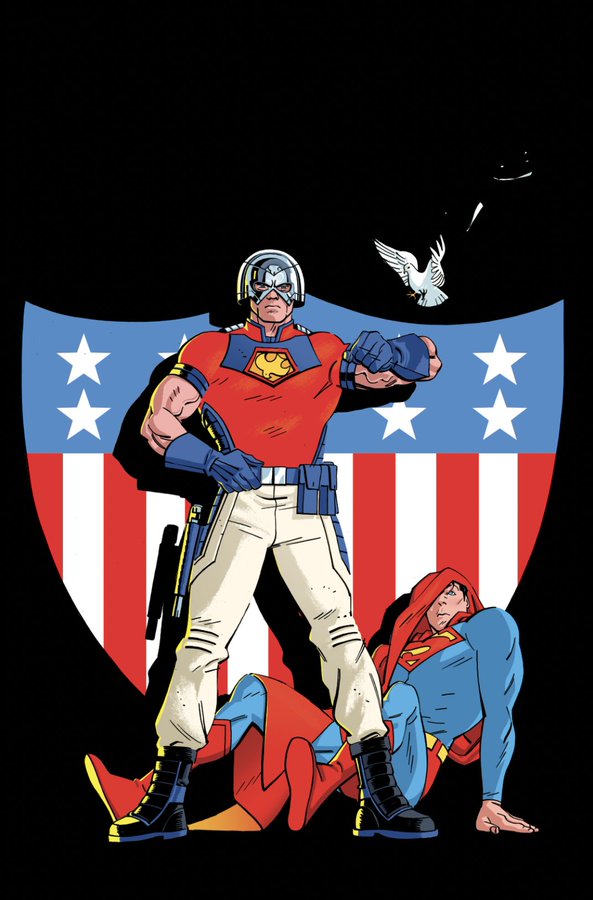 "You're coming with me": The for sure buys and recommendations of the week
Batman #136: Coming off Batman #135, one of the best issues of the year, there's nothing that could stop me from reading this issue. Unless there was a spider on it. Or it was particularly rainy that day. Okay, there are some things that could stop me, but the point is, I'm excited.

Daredevil #12: Double dippin' and Chippin'! Only two issues remain in Chip and Marco's run, and the only question is: How many more Stilt-Man appearances will we get? The journey begins here.

Fantastic Four #8: This comic is rock solid in all the ways that a Fantastic Four should be rock solid, with some added zest thanks to Ryan North's inventive brain. I love all the problem solving in this series.

I Hate This Place #9: The previous issue of this was a turbo doozy. It still feels like the story has been ultra-compressed because of the need to conclude it in this arc, but #8 got it back on track. I'm all about this.

Immortal X-Men #12: Post Sins of Sinister, we're still cooking on the Immortal front. That said, as someone whose X-Men reading list is fairly narrow right now, it's funny that the drama of this issue seems to surround a compromised Colossus, someone who…something happened to in X-Force, I think? Poor Colossus. My guy is always breaking bad, either intentionally or unintentionally.

Once Upon a Time at the End of the World Vol. 1: I enjoyed the first issue of this but decided to wait for trade. So, let's see what the team has been cooking over there, shall we?!

Peacemaker Tries Hard! #2: In a week featuring one of my five favorite comics of 2022 that also happened to be written by one Kyle Starks, his other book is the one I'm most excited to read this week. Kyle Starks! Good at writing comics!

Venom #20: I'm still enjoying this. It's just a little disappointing because it feels like the initial grand plans behind it are going to be reduced a bit. That's a shame, but it's just part of the business.

X-Men #23: After a brief slowdown in interest once again, issue #22's bonkers Orchis activities had me fully in again. I love that the question of "How many skeletons of Wolverine are there out there?" is a legit plot point. I'm here for it.
Would buy, but I'm a dirty, rotten trade waiter
Ambassadors #6
Once Upon a Time at the End of the World #6
Poison Ivy #13
Shazam #2
Traveling to Mars #6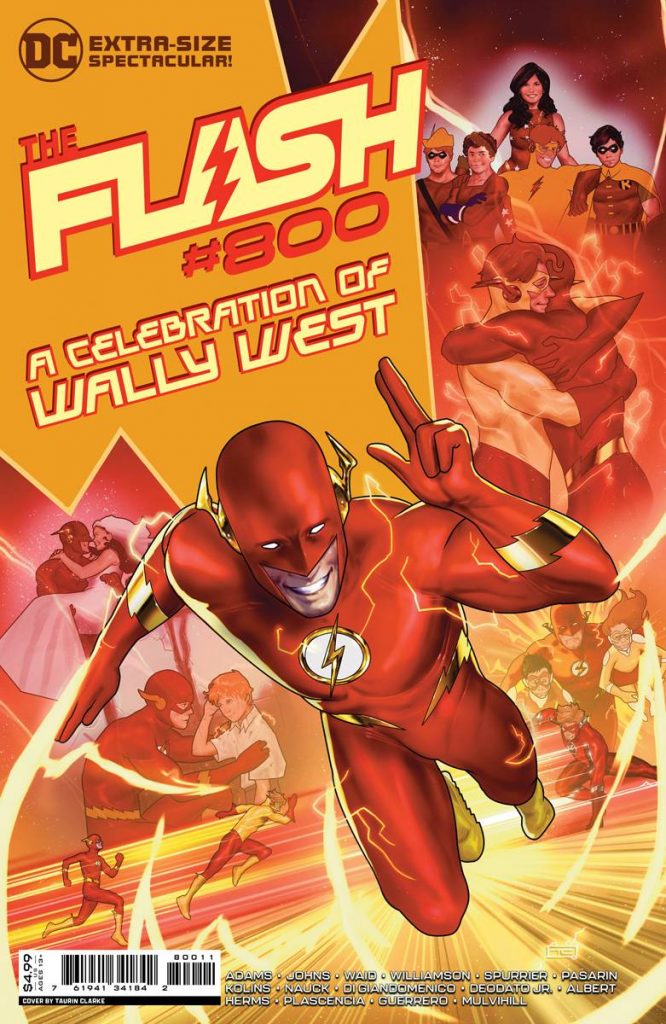 Game Time Decisions: The Ones that Might Come Home
The Flash #800: A celebration of Wally West, one that includes an Impulse story written by Mark Waid, is very, very difficult for me to miss. That's despite the fact I have not been reading this comic, even though I've heard Jeremy Adams' run is quite good. This is a likely buy.

Loki #1: I talked about my enthusiasm for this new Dan Watters and German Peralta mini-series when it was announced, but the question is, am I buying it levels of enthusiasm or am I reading later on Marvel Unlimited levels of enthusiastic? I'm thinking the latter, but we shall see.