The Pull: A Look at the Comics Dropping the Week of March 23rd
My god. Is that a light week I'm seeing? I cannot believe it. Let's look at my buys, recommendations, and curiosities from the week of comics, as a shockingly small release list for me is, of course, led by a $6.99 comic.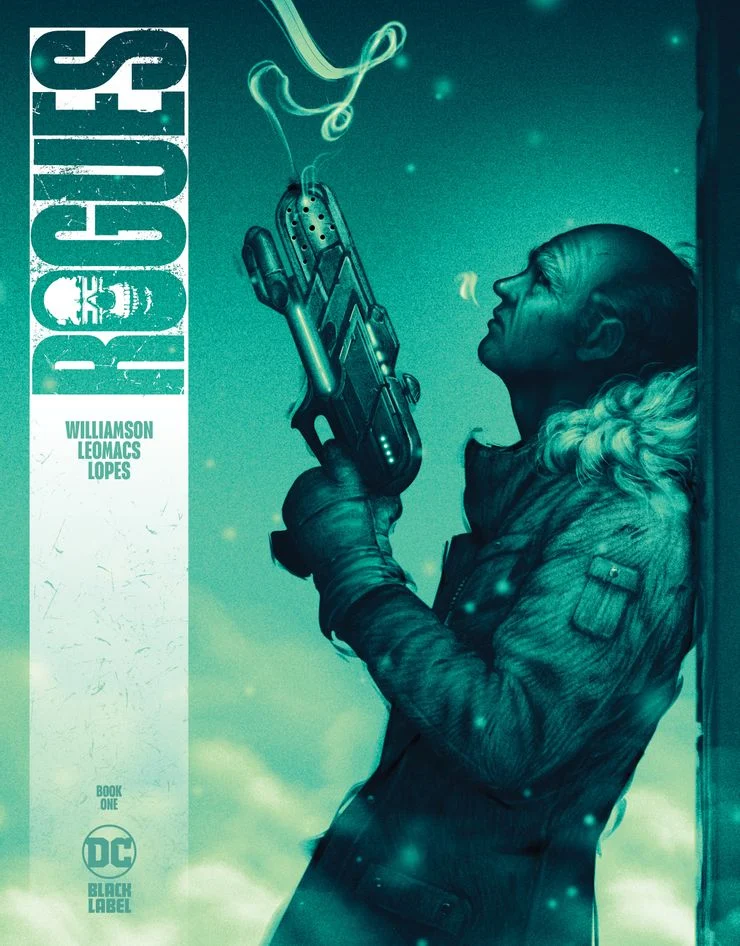 Book of the Week: Rogues #1
I've read this already, and I know that it absolutely rules. It's like Superior Foes of Spider-Man meets Red meets Ocean's 11, but with a real bad attitude. Its vibe radiates off the page, with moments like a slow zoom into Captain Cold's eyes early on in the book or how his demeanor shifts across two commutes speaking volumes about the character without any dialogue. It knows what it is, and it – and Cold himself – will remind you of what that is whenever necessary.
A big part of that is Leomacs doing what Leomacs does, which is grounding big crazy stories as well as anyone in the business. Pairing Leomacs with Matheus Lopes was an incredible decision, as Lopes' textured, organic feeling color choices perfectly accent each decision the artist makes, delivering a read where you feel the hurt, whether it's physical or emotional. It's all elevated by Hassan Otsmane-Elhaou's exceptional lettering choices, who matches the feel of the story and adds to it at the same time. This story could not have asked for a more fitting team on the visual side. It's the perfect casting choice by the editorial team behind it.
But Joshua Williamson wrote an issue here that's probably my single favorite one he's done, as the concept is exemplary with even better execution. It's a long read, as many Prestige Plus Black Label books are, but its expertly paced, entertaining in the right parts, and brutal when it needs to be. It's an exploration of what happens when villains are past their peak, and it acts as a nice partner to Cliff Chiang's Catwoman: Lonely City, as the Rogues are, in many ways, the grinders of the villain world compared to Catwoman and Harvey Dent's criminal royalty. I had high hopes for this. Rogues #1 easily surpassed those.
Needless to say, I recommend this. It's quite good.
The rest of this article is for
subscribers only.
Want to read it? A monthly SKTCHD subscription is just $4.99, or the price of one Marvel #1.
Or for the lower rate, you can sign up on our quarterly plan for just $3.99 a month, or the price of one regularly priced comic.
Want the lowest price? Sign up for the Annual Plan, which is just $2.99 a month.
Learn more about what you get with a subscription