The Pull: A Look at the Comics Dropping the Week of March 9th
In a week of returns, debuts, and penultimate issues of big events, it's a brand new graphic novel that leads the way. Let's look at that and more in The Pull, a look at my buys, recommendations, and curiosities from the week of comics.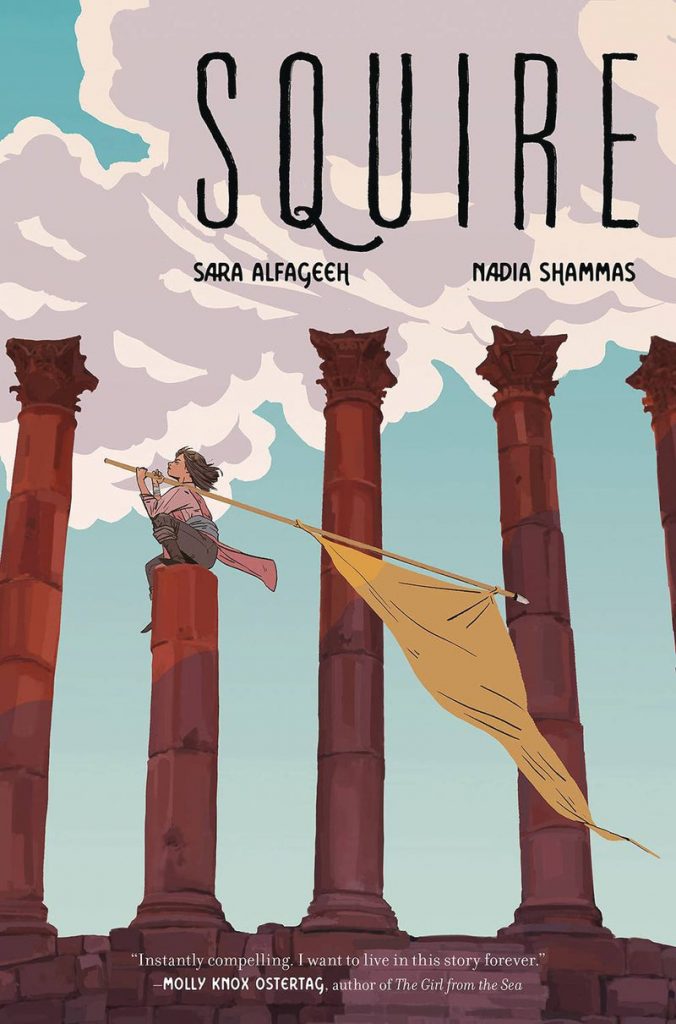 Book of the Week: Squire HC
I remember seeing Sara Alfageeh's cover to Squire and knowing I had to read it. There's something perfect about it, a level of assurance and confidence in knowing what it is and what it needs to be. It's a simple piece, but a beautiful and thoughtful one. Something that just says, "Read me" in every part of my brain.
And that's just the cover.
This graphic novel has been on my list for a while thanks to that cover, but in reality, everything I've read or seen about the book has only reinforced those feelings. Alfageeh's interiors, from the character work to the page layouts. The exemplary idea at its core, as Alfageeh and Nadia Shammas have built what sounds like a pitch-perfect YA story of empires and wars, dreams clashing with reality, and a young woman finding her place in all of it, with all of that resting upon an alternate history version of our own world. Aspects like its lettering aren't left behind either, as each choice feels tailored perfectly to the moment and situation in the preview pages. This looks like a good one, and one I'm eager to read.
That cover, though. It did exactly what the team needed to do. It says more than a thousand words, and made Squire irresistible to this reader. I can't wait to see what the team came up with here.
The rest of this article is for
subscribers only.
Want to read it? A monthly SKTCHD subscription is just $4.99, or the price of one Marvel #1.
Or for the lower rate, you can sign up on our quarterly plan for just $3.99 a month, or the price of one regularly priced comic.
Want the lowest price? Sign up for the Annual Plan, which is just $2.99 a month.
Learn more about what you get with a subscription