Comics Disassembled: Ten Things of Note from the Past Week in Comics, Led by an Honestly Ridiculous Amount of News
Some weeks, it's a struggle to fill these ten spots. Others, it is not, to the point where I'm having to consolidate or cut items. This week was the latter. So without further ado, let's get to Comics Disassembled, my look at ten things I liked or didn't like from the week of comics, led by DC continuing to do things!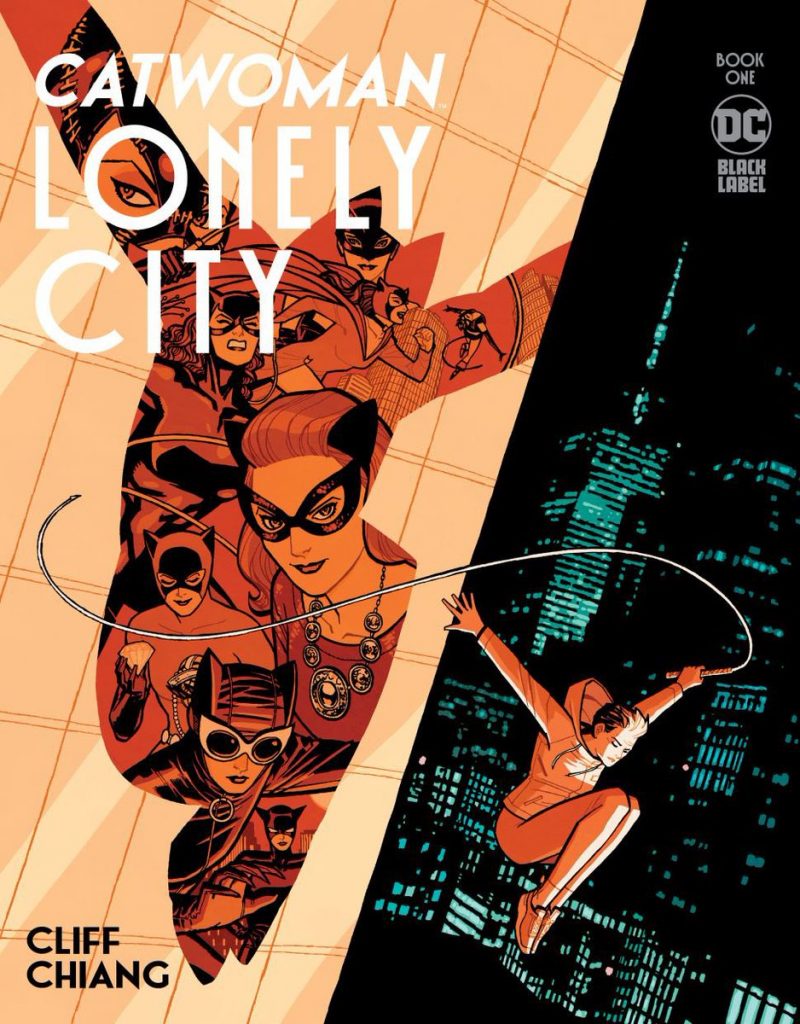 1. DC, Rolling Out
One of the curious aspects about the return of direct market comics last year, post-Diamond's hiatus, was how each publisher ramped back up their respective release lists. Everyone handled it differently. Some jumped right in. Others slow rolled it. But at this point, everyone is more or less back to full steam ahead, or at least in the vicinity of their previous number, for better or worse.
Besides DC.
That's a complaint I've heard from some, as their total number of releases each month seem to lag behind where they once were. Consider this number for May 2021: 45 new comics released by DC. And here's February 2020, the last full full month of releases before everything went haywire: 102! That's quite the gap.
Some of that might still be strategic in terms of this COVID environment we're in. Maybe. What it really seems to be is DC has taken a much more deliberate approach, leaning into fewer releases at higher prices with more content. Detective Comics isn't just a $3.99 20 page comic starring Batman, it's a $4.99 release that's longer and has a Huntress back-up. Whether that's a good idea or a bad idea depends on who you ask, but it seems to be working for me, as I'm reading more titles than I had been previously.
Where they do seem to be ramping up, though, is on the titles that aren't "main line" books. I mean, look at this past week as an example. It brought announcements of *takes a super deep breath* a new four-issue Black Label series by cartoonist Cliff Chiang called Catwoman: Lonely City (which I am fairly certain has been in development since 2019), another Black Label drop in Tom King and Greg Smallwood's The Human Target (shockingly a 12-issue maxi!), what's that…another Black Label series from filmmaker Mattson Tomlin, artist Andrea Sorrentino, and colorist Jordie Bellaire called Batman: The Imposter, oh yeah yet another Black Label series in the long-anticipated Wonder Woman Historia: The Amazons from Kelly Sue DeConnick and Phil Jimenez (bonus points on the main line: Nubia gets her first book from Vita Ayala, Stephanie Williams, and Alitha Martinez), an expansion of DC Horror with the hilariously titled Soul Plumber from the hosts of The Last Podcast on the Left (Marcus Parks, Henry Zebrowski and Ben Kissel) and artist John McCrea, and a return of my beloved Hill House imprint with Refrigerator Full of Heads by novelist Rio Youers and artist Tom Fowler, a follow-up to Joe Hill and LEOMACS' excellent Basketful of Heads.
That's a lot! That's actually a wildly inappropriate paragraph because it's so much. But it's necessary to show, because, contrary to belief, DC is in fact still not dying. My read on it continues to be that they're just a) rethinking how they approach comics and b) taking a slight divergence from the ongoing series format for about half their line. And I think that's smart! I'm not sure ongoings are the right play these days, at least universally. Those stories listed above range from I believe three issues to 12, and that gives you enough for a potent – and finite! – story that can be collected as a single book in the future and sold forever if it's good enough. That feels more like the future than 75+ issue runs of singular voices on singular characters, or at least a fitting complement to it.
I know that's comic book blasphemy to say such a thing, but that's how I feel! For every current X-Men line, there are probably three titles whose teams didn't appeal to me and I just stay away until someone else pops on, with many others doing the same eventually, resulting in ongoings being exercises in perpetual depreciation of readership until something changes. It seems smart to at least try out other flavors.
So yeah, as noted before, I don't think DC is disappearing. They're just trying something new. There are certainly worse things than doing that in this day and age in comics.
2. Something is Killing the Children, Alright!
And it's not having an adaptation of James Tynion IV and Werther Dell'Edera's BOOM! series!
Well, you won't have to worry much longer, as it's happening. The duo behind the recent-ish Doctor Sleep adaptation, Mike Flanagan and Trevor Macy, are adapting Something is Killing the Children into a Netflix series. All of that makes sense. Something is Killing the Children is a hot comic, it's a great comic, and it fits perfectly for a TV series of this variety. Flanagan and Macy fit the vibe of the story perfectly – this might be an unpopular opinion but Doctor Sleep was great, actually, and on tone for this adaptation – and Netflix is a fitting partner given their history (besides the fact they never let shows last long at all). It all just makes a lot of sense.
Something is Killing the Children is just so hot right now, striking while the iron is hot seems like the right play. Case in point: it's getting a spin-off in the comics world as well, as House of Slaughter is coming in October from Tynion, Dell'Edera, co-writer Tate Brombal, and artist Chris Shehan (well, it's actually coming at Free Comic Book Day first, I believe). This is a natural expansion of the story, jumping into the periphery and history of series lead Erica Slaughter's world. Its composition confounds me a bit, though. Is Dell'Edera actually drawing it? What's Shehan doing? Maybe the former is just offering some early work before jumping back to SiKtC, as he and Tynion are taking a couple months off before going back to that title? I'm not sure, but I know this will be a popular series.
Shouts to Tynion and Dell'Edera, though. They've made a real word-of-mouth hit in a time where that kind of thing can be super difficult to do. Congrats to both of them. It's excellent to see.
The rest of this article is for
subscribers only.
Want to read it? A monthly SKTCHD subscription is just $4.99, or the price of one Marvel #1.
Or for the lower rate, you can sign up on our quarterly plan for just $3.99 a month, or the price of one regularly priced comic.
Want the lowest price? Sign up for the Annual Plan, which is just $2.99 a month.
Learn more about what you get with a subscription